NEWS
Inside Jennifer Aniston and Justin Theroux's Romantic Cabo Vacation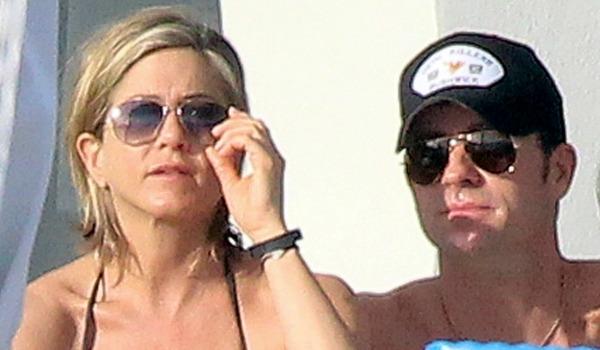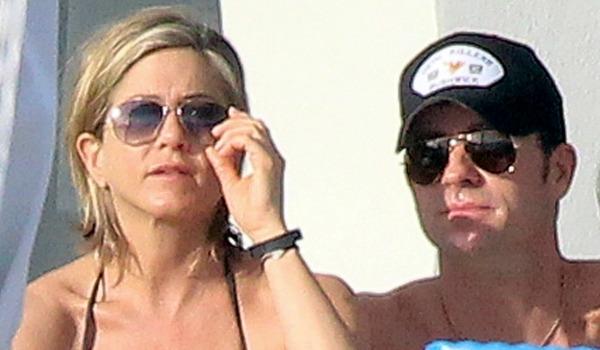 After Months Of Living On Opposite Coasts, Jennifer Aniston And Justin Theroux Heat Up Their Romance In Mexico
Jennifer Aniston and Justin Theroux were in need of a little R, R, & R — rest, relaxation, and romance — and they found it all in Cabo San Lucas, Mexico. After several months of essentially living apart, while Justin worked in New York, and Jen stayed behind at their Bel Air mansion, the couple moved beyond their recent relationship trouble with a cozy trip to one of Jen's favorite places, surrounded by sand, friends and the hot Mexican sun.
Article continues below advertisement
"Cabo is like necessary therapy for Jen," says a close friend of the couple. Even back when she was dating Brad Pitt, Jen used to migrate south of the border whenever temperatures in L.A. dipped below pool-worthy. And now, says the friend, "She goes two or three times a year. It's like going to the spa for a very long weekend."
OK! News: Howard Stern says Jennifer & Justin are "So in love!"
Jen and Justin, engaged since August 2012, have been traveling a rocky road to be wed, spurred by disagreements over where to get married and even where to live. But after several days lounging poolside, the power couple is very much back on track. Says an insider, "They're stronger than ever and the connection they had in Cabo is proof. The vacation was just what they needed — friends, relaxation and loads of laughs. Jen and Justin make each other smile and everyone commented on how much they're back on form. They're in a really good place." The insider says that the Mexican jaunt afforded the couple all the space and privacy they needed to get back on the same page. Says an insider: "It was hard being apart, but they've agreed on an arrangement that allows them to not go more than a few days apart, even when he's busy filming. Jen has promised to have a private jet on standby."
Photos: See Amy Adams rock this Victoria Beckham dress
Planning For The Future
With a resolution to spend more time together, are Jen and Justin finally ready to start planning for a family?
"Jen hasn't given up on that," says the insider. "But as she's said to friends on many occasions, when she found Justin she wasn't looking for a baby daddy — she was looking for a life partner. That was her goal and if babies come after that, then fine. But right now it's all about cementing their relationship. They want to make sure the fires are always stoked at home when it comes to spending time apart. They're going to make a big effort to keep their love alive in 2014."