NEWS
Jada Pinkett-Smith Opens Up About Being Raised By Mom Addicted To Drugs, Why She Will Never Leave Will!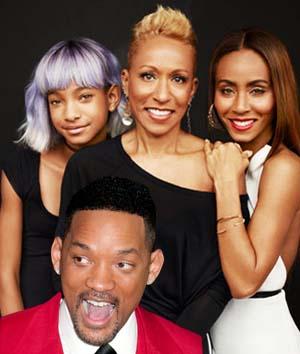 Jada Pinkett Smith has opened up about her difficult childhood, detailing the experience of being raised by a mother addicted to drugs and OKMagazine.com has the details.
Jada, her mother Adrienne Banfield Jones and daughter Willow, sat down for a candid interview which will be broadcast on the new web series Red Table Talks, from Will Smith's production company Overbrook Entertainment.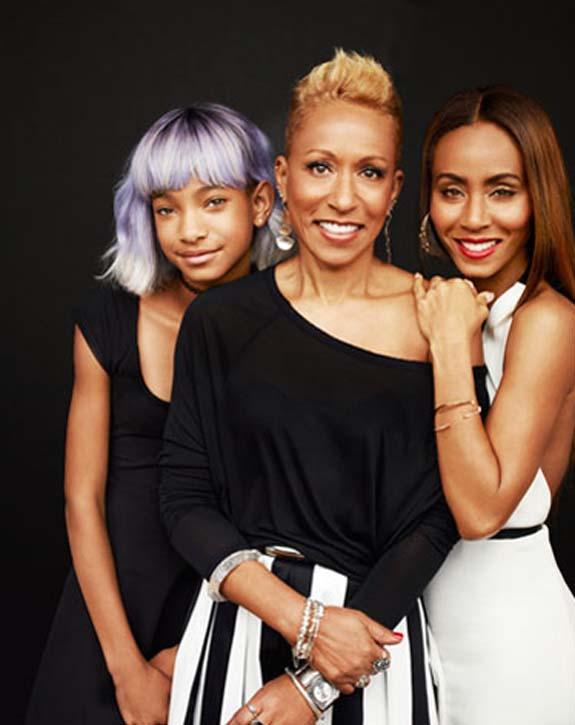 Jada Pinkett-Smith is opening up about her mother's drug addiction and how it motivated her in later life
Article continues below advertisement
"I had mommy when I was very young and then I got addicted to drugs after mommy was born," Adrienne, who was barely older than 12-year-old Willow when she found out she was pregnant, told her granddaughter.
Does Khloe Kardashian Approve of Jaden Smith and Kylie Jenner? Find Out Here!
"It was a very difficult time for us growing up with her and Jada did not have the kind of life that you have now.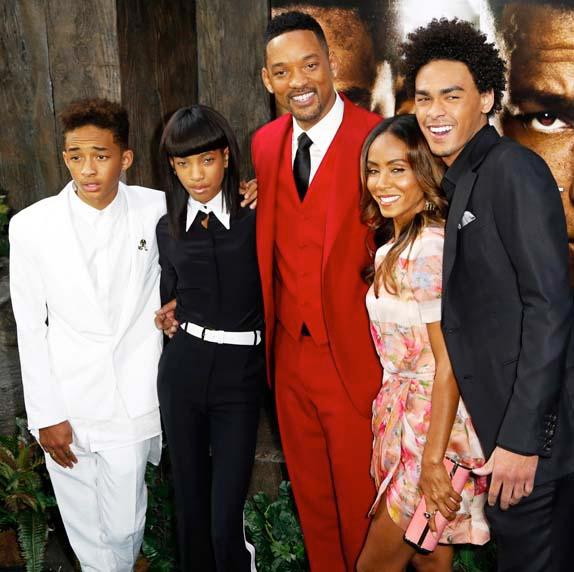 Jaden and Willow Smith are both in showbiz and Will's son Trey has appeared in his dad's music videos!
"I was on drugs until your mom was like 17 or 18 years old. That's a long time."
Will And Jada Smith Talk Unconventional Parenting Style
However, despite what must of been a difficult upbringing, Jada is quick to assure her mom that she actually used the situation to her advantage.
"I don't look at the experience that we had as bad," Jada said. "I turned all of that into power. So I used those things as motivation."
Article continues below advertisement
The trio also talked to Redbook magazine, posing for a three generation family portrait, and Jada spoke about her devotion to Will, whom she has been married to since 1997.
Wiz Khalifa Hopes to Have Baby Playdates with Kanye and Kim!
"What is the thing that Will could do to make me not love him?" Jada pondered. "That would make me abandon him? I can't think of one. I'm sorry. Except if he did something bad to the kids — now we've got a problem."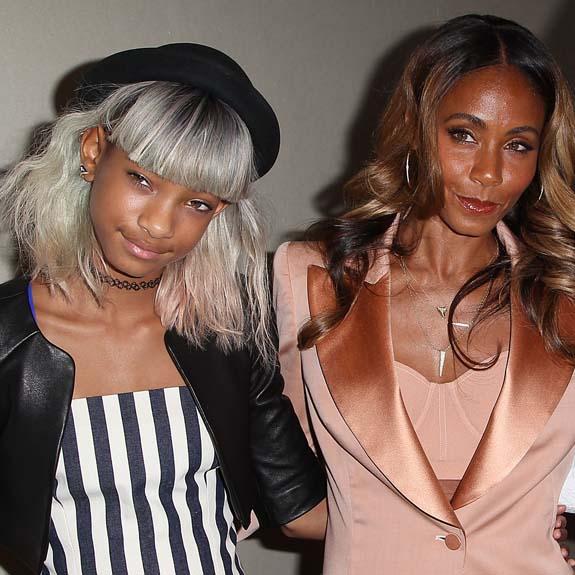 12-year-old Willow is super close to her famous mom, who says the family 'find magic in the mundane'
The 41-year-old actress also talked about how the showbiz family likes to find special moments in everyday regular life.
Will And Jaden Smith Hit The Red Carpet In Japan
"We tend to find magic in the mundane," she shared. "Picking Willow up from her girlfriend's house at 9:30PM, and enjoying that ride together, then stopping at 7-Eleven to get some ice cream as a family."
Article continues below advertisement
And, when it comes to reading about herself and her loved ones in the tabloids? Well, she's no fan!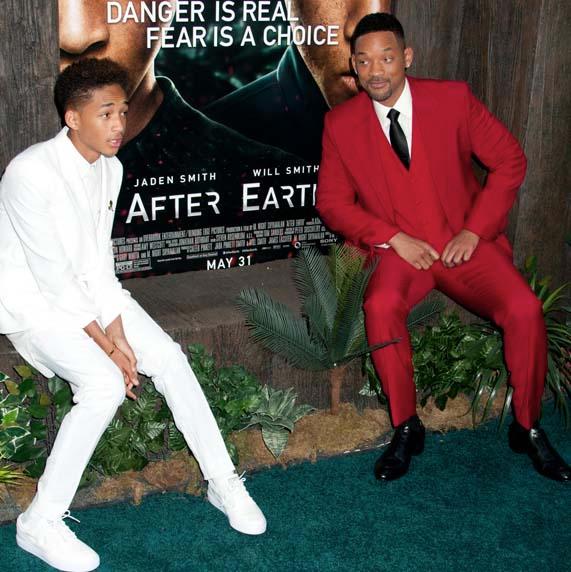 Acting dynasty! Jaden is currently starring alongside his dad in the new action flick After Earth
"I have been affected by gossip and I know people who have been too," Jada admitted. "I've seen marriages destroyed by gossip. It is cruel. At the end of the day, all that matters is: Do you love what you see when you look in the mirror? That is it, baby."
What do you think about Jada being raised by a mother addicted to drugs? Sound off in comments below and tweet us @OKMagazine