NEWS
Jenelle Evans Ordered To Stay Away From Hubby Courtland Rogers After Latest Arrest For Heroin And Assault!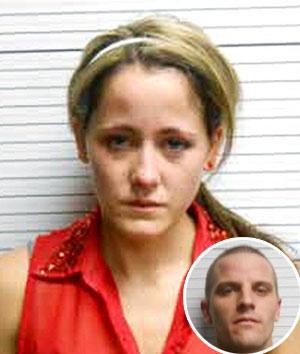 Jenelle Evans was back in jail Tuesday following her latest arrest—for heroin possession and assault—and, although she was free to head home later the same day, after being released on bond, don't expect it to be business as usual for the Teen Mom 2 star.
One thing that will immediately be different (or at least SHOULD be, if the reality star obeys court orders) is she will not be running straight back into the arms of her bad boy hubby, Courtland Rogers, OKMagazine.com is reporting.
Article continues below advertisement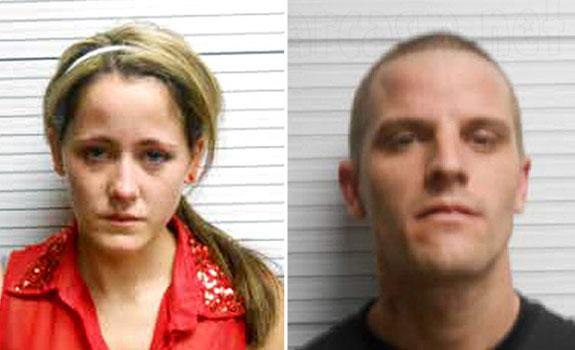 Jenelle Evans and Courtland Rogers were both arrested Tuesday on charges of drug possession and assault
Jenelle's attorney, Dustin R. T. Sullivan told HollywoodLife.com that a judge ordered his client and Rogers to stay away from each other—going one step further even, by ordering they have no contact at all!
"The judge ordered them not to have any contact with each other whatsoever," Sullivan said.
It's probably the wisest thing Jenelle has been told for some time!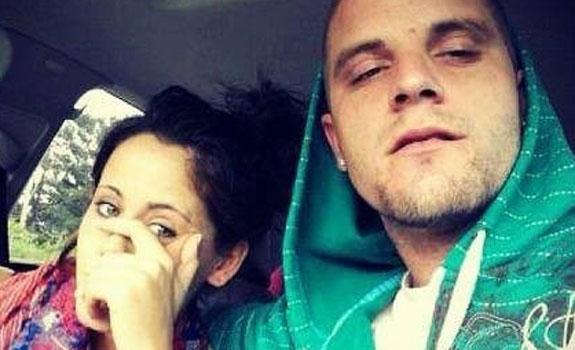 Jenelle and Courtland, who married just last December, have been ordered by a judge to have no contact with each other following their latest arrests
MORE ON:
Celebrity Justice
Article continues below advertisement
Almost immediately cheating and drug abuse accusations were flying between the two... then followed their first split..... then came news of Jenelle's pregnancy.... subsequent miscarriage.... and accusations of physical assault, from both parties.
Evans filed six domestic violence charges against Rogers back in January, before hastily reuniting with him once again just days later.
Jenelle's arrest Tuesday occurred after cops were called to the troubled 21-year-old's North Carolina house following an alleged domestic dispute between Evans and Rogers, whom she is accused of assaulting with a piece of furniture.
The mom-of-one was found with 12 bindles of heroin in her possession and the prescription painkiller Percocet, along with plastic wrapping paper and a glass smoking pipe, which is considered illegal drug paraphernalia.
Evans is facing a total of five different criminal charges—including— possession of heroin with intent to manufacture, sell, distribute; possession of drug paraphernalia; simple possession of a schedule II controlled substance and simple assault.
Article continues below advertisement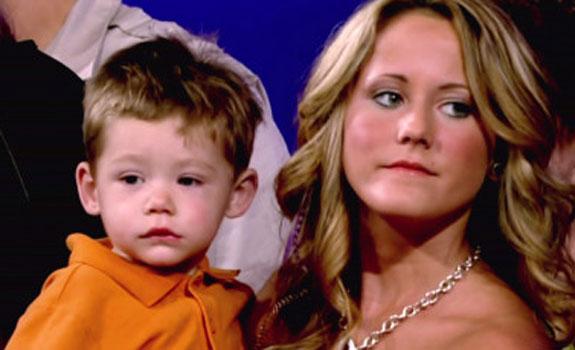 Jenelle lost custody of Jace, her son from a previous relationship, shortly after his birth in 2009—the 3-year-old lives with Evans' mom
Rogers was also arrested at the scene and charged with drug possession and assault after Evans claimed HE had attacked HER. She has since made claims that she was set up by Courtland and that all the drugs found at the scene belonged to him.
Earlier in the day, just hours before her latest arrest, Jenelle had taken to Twitter to assure her fans of her sobriety.
"I'm doing great," Evans tweeted. "Eating healthy. My weight is back to normal. I take Multivitamins daily and melatonin at night and I'm SOBER!"
Do you think Jenelle will be able to stay away from Courtland? Sound off in comments below and tweet us @OKMagazine