NEWS
Jennifer Hudson Speaks Out After Family Murderer Convicted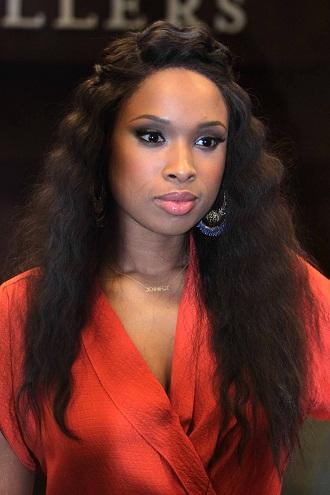 Jennifer Hudson and her sister Julia have issued a statement regarding the outcome of a murder trial which found William Balfour guilty of killing their mother, Darnell Donerson, 57; brother, Jason Hudson, 29; and Julia's son and Jennifer's nephew, Julian King, 7, on Oct. 24, 2008.
OK! NEWS: WILLIAM BALFOUR FOUND GUILTY FOR MURDER OF JENNIFER HUDSON'S FAMILY
"We have many people to thank, but our first thank you is to God, always," the statement obtained by E! News reads. "We are so grateful to prosecutors James McKay, Jennifer Bagby and Veryl Gambino and State's Attorney Anita Alvarez and her team for their dedication and tireless work from the beginning. We have the best police department, and they have been with us every step of the way. We thank all of the State's witnesses who came forward on our behalf. We have felt the love and support from people all over the world and we're very grateful."
Article continues below advertisement
OK! NEWS: JENNIFER HUDSON TAKES THE STAND IN FAMILY MURDER TRIAL
The statement continues: "We want to extend a prayer from the Hudson family to the Balfour family. We have all suffered terrible loss in this tragedy. And even if our gospel is veiled, it is veiled in them that perish: in whom the god of this world hath blinded the minds of the unbelieving, that the light of the gospel of the glory of Christ, who is the image of God, should not dawn upon them (2 Corinthians 4:3-4). It is our prayer that the Lord will forgive Mr. Balfour of these heinous acts and bring his heart into repentance someday."
Balfour, who was once married to Julia, now faces life in prison. According to the L.A. Times, several members of the jury told reporters that Jennifer's name rarely came up in deliberations, except to discuss her testimony. Furthermore, they stated that her celebrity status did not affect the outcome of the trial (a suggestion Balfour's attorney, Amy Thompson, agreed with). Balfour is going to appeal his conviction.