NEWS
Jesse James' Third Alleged Mistress: The Man Is Always Responsible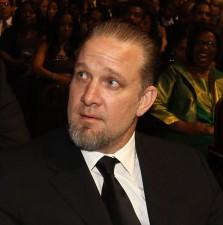 Article continues below advertisement
"This mess was a series of unfortunate events that I regret deeply," Brigitte told E! News. "One of which was confiding in someone I thought was a friend. Most of what I have read and heard is untrue or wildly exaggerated."
"People I never spoke with are quoting me saying things I never said," she added. "Jesse and I were friends, he was never at my home, he never paid for my home and he never gave me any money."
"I've obtained an attorney to make sure I'm protected in the future but I in no way will be doing the whole circuit thing of interviews," Brigitte wrote on her Web site.
"For the record, I have ruined no ones marriage," she stated. "The man is always responsible for his actions & women are never responsible for other peoples relationships."
OK! EXCLUSIVE: SANDRA IS LOSING THE DAUGHTER SHE LOVES
Do you agree with Brigitte?