NEWS
Jesy Nelson from Little Mix Reveals They "Analyze" Beyonce While On Tour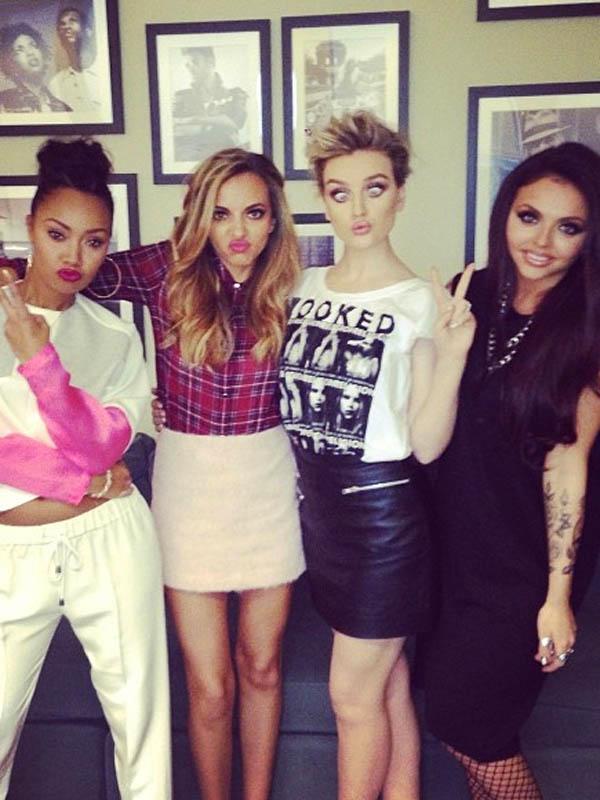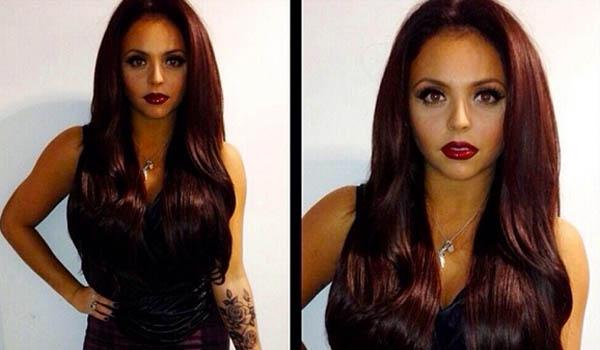 We haven't caught up with our friends Little Mix since they did an Instagram takeover for us back in August, so it was time to rekindle. So we hopped on the phone with Jesy Nelson from the group, who was more than happy to dish on everything that's been going on for the British girl band right now, like their new album, Salute, and the US tour that they just started with Demi Lovato. Plus, Jesy reveals which girl in Little Mix is the most like each of the Spice Girls, and confessed to analyzing Beyonce videos while they're on tour! It's all below:
Article continues below advertisement
OK! Exclusive: Go Behind The Scenes of Demi Lovato's "Neon Lights" Tour
OK!: This month has been crazy for you guys with the album release and the start of the tour. What's been the most amazing moment for you personally?
Jesy Nelson: Definitely the tour. Like, just being able to perform in arenas in America has been absolutely amazing. Just seeing people out at the shows is incredible, and being able to gain fans and see our fans as well.
OK! What do you sing girls during the set?
JN: We do about 4 songs from the new album and then a few from the first album. And we do a girl band medley which is Destiny's child, En vogue and TLC. And covers—we do want to cover another song but we don't know what yet.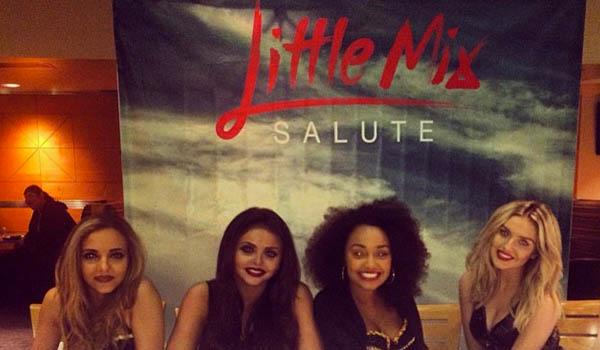 OK! Would you ever cover a Demi Lovato song?
JN: Yeah that would be incredible. We love "Skyscraper" and "Heart Attack" so that would be really cool.
Article continues below advertisement
Watch: Beyonce and Jay Z Perform Together at the Grammy Awards
OK!: I know they sang your song, "Wings," on Glee last season. What song off Salute do you think would be a good fit for the show?
JN: Ooh, I think "Boy" would be really good. That acapella one, I think that would be really cool. I think they could all do it really well.
youtube=https://www.youtube.com/watch?v=QH-x1kiya84&w=640&h=360
OK!: Awesome. Now about the album, I was reading a review that compared it to Destiny's Child. Is that like, the ultimate compliment?
JN: Oh yeah, massively. Like, we constantly watch their tour DVD on our tour bus and we literally analyze it. We watch everything that Beyonce does, that Destiny's Child did. We look up to them so much. To be compared to them is incredible.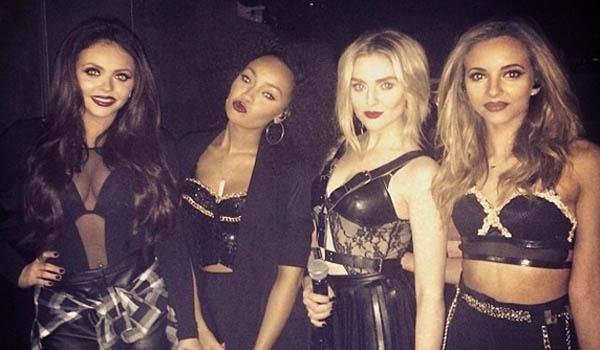 Article continues below advertisement
JN: I would say that I was Geri, very, not outspoken but if I have something to say I'll say it but not like in a horrible way. I don't really hold back, I don't really care what people think. Geri was my favorite when I was younger. I would say that Perrie is Baby Spice. I would say Leigh Anne is like probably a mix of Posh and Scary Spice becauses She's very spicy but she's very glamorous at the same time. And I think Jade would be Baby Spice as well.
OK!: So aside from the Spice Girls comparisons, why are you telling your US Mixers to come out and see you on tour?
JN: I just think that the whole show is so much fun. I don't think you can get bored of it. We constantly change it up. Our songs are all so diverse and literally every song we do a different routine. It's just so much fun and I think the album, it makes you want to dance. It's just feel good music.
Photos: One Direction Wins at the BRIT Awards
Little Mix's new album, Salute, is out now, and be sure to check them out on tour with Demi Lovato when they come to a city near you! Who's your favorite girl in the band? Do you see them as more similar to Destiny's Child or the Spice Girls? Tweet us @OKMagazine.