NEWS
Jewel Clears Up Melissa Rycroft Comments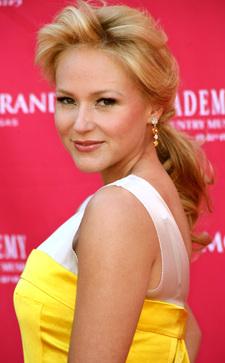 Tongues started wagging recently when Jewel posted her response to having a practice preformance scored on Dancing With the Stars. Melissa Rycroft and Steve-O were injured after practicing for the reality show.
On her hubby's blog she posted: "As bad as I felt for Melissa, who I hope feels better and comes back, I'm used to our cowboy athletes that live by the rule: 'ride hurt or don't get a score. It may seem harsh, but it seems like the only way to keep things honest. If you're too hurt to compete then you can't compete. But if I were to be on the show I might change my mind. Hahah!"
Article continues below advertisement
Some took that as Jewel criticizing the contestants, but now the songstress has taken to her own personal blog to clear up her comments.
"I like Melissa and think she's gifted (and a real Texas sweetheart), and I adore Steve-O. My comment had nothing to do with either of them. My comment was on a sports website about a rule I have never seen in any type of competition before. Name another sport where if you can't compete, they use your score from practice. Can you imagine an Olympic diver who can't compete for any reason, and so they let them use their practice dives from that day? Or a chess match, for that matter."
Jewel adds that even if her husband were to be injured after practice, she'd feel the same way.
"If Ty were in the same position, I'd still ask the same thing. I am not a mean-spirited person, and I think all my fans know that. Ty and I have fallen in love with all the contestants, and are in awe of how hard they all work. I can tell you that whoever wins this competition will have earned it, as I see firsthand how incredibly hard they all work. So please don't believe what the gossip columns are trying to turn this into. This isn't a catty girl versus girl thing they are trying to make it into- neither I nor Melissa are like that."