NEWS
Jimmy Fallon Passes the Late Night Pickle to Seth Meyers!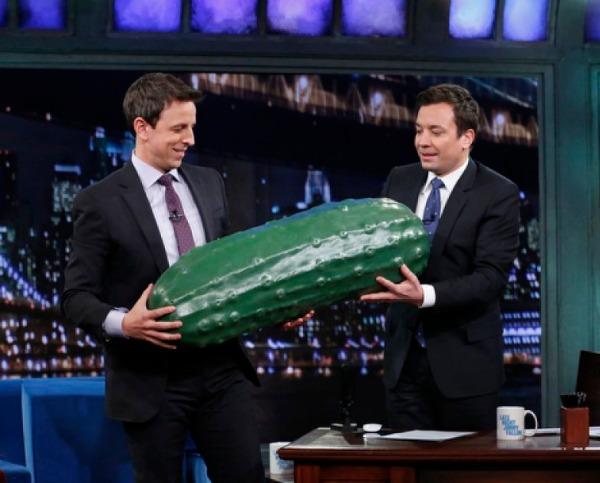 Article continues below advertisement
See Seth talk about what he's nervous and excited for in his new gig and Jimmy make it official in this clip:
hulu id=inyeyceoyxh_gq7s8kksiq width=512
But the laughs don't end there. They've just barely started. You have to watch the first part of their interview together where Jimmy also introduced Seth's first spot on SNL's Weekend Update. What a history this pair has! See for yourself, including those early 2000's hairstyles:
hulu id=lh29cqrnpi9jrgouldbpmg width=512
Watch: See ScarJo's banned Super Bowl commercial
The Tonight Show Starring Jimmy Fallon airs on February 17th and Late Night With Seth Meyers kicks off February 24th.
Stay tuned to OKMagazine.com for an exclusive interview with Seth Meyers coming soon!
Will you tune in to Seth on Late Night? Tell us why you're excited in the comments below or on Twitter @OKMagazine.