NEWS
John Travolta & Family "Working Very Hard" to Heal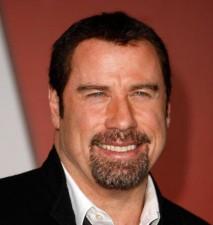 In the wake of his son Jett's death, John Travolta says it hasn't been easy to readjust to life, but that he, his wife Kelly Preston and daughter Ella Bleu are trying to move forward with the help of counseling sessions, friends and family. "We've been working very hard every day as a family to heal," John tells USA Today of coping with the loss of Jett, who passed away in the Bahamas in January. "We have our own way of doing it, and it has been helping."
Article continues below advertisement
He adds that the family has been uplifted by the overwhelming support of friends, fans and fellow Hollywood stars. "You need your friends a lot in times like that," he says.
John explains his decision to break his silence now, revealing that the family wanted to nurture Ella Bleu's film career — the 9-year-old is starring in the Nov. 25 comedy Old Dogs, alongside her parents.
"We decided it was OK to come out and promote, to introduce her to the world and to give her a beautiful future in film," John says during a round-table interview with the cast of the film.

Kelly adds that the "outpouring of love from, really, worldwide has been extraordinary. It's been our friends, our family, our church. We partake in spiritual counseling pretty much daily."
Even with all that help, Kelly says the process is "a tricky thing."
"Sometimes, something that's right for the moment is not right the next day," admits Kelly. "Being with people who are important to you, being with people that you love, I think that's what has primarily helped us the most. Sometimes, being alone, too."