NEWS
Red Carpet Confidential: Jon Voight Reveals His Holiday Gift-Giving Rules for Brad and Angelina's Kids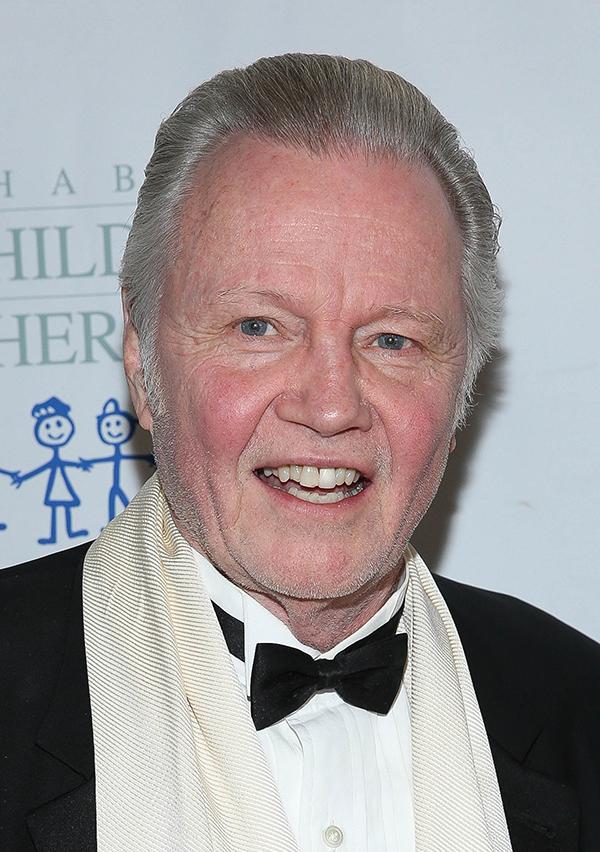 Although Brad Pitt and Angelina Jolie's kids— Maddox, 12, Pax, 10, Zahara, 8, Shiloh, 7, twins Vivienne and Knox, 5—won't get to see their grandfather, Jon Voight, this Christmas, he's still excited about treating them to their favorite toys.
"The grandchildren are just terrific," the kind-hearted actor, 74, says this week during Children of Chernobyl's Children At Heart Gala at Pier 60 in NYC. "They're in Australia. Angie's down there working on her film, directing a film in Australia—so I won't be able to see them this holiday. I haven't seen them in a couple months because of them being down there."
Article continues below advertisement
Photos: Maddox Jolie-Pitt Walks The Red Carpet With His Famous Parents
Despite the distance, the Jolie-Pitt kids are always on his mind. The Ray Donovan star recently hit a NYC landmark to check out the latest and greatest playthings for them.
"I spent three hours in FAO Schwartz yesterday, just looking around, just to sniff it out, to say 'what about this? What about this? If I get one for this, then …' That's the kind of guy I am. I love that place. It's a place of my early years."
He even got some input from the experts.
Photos: Angelina Jolie and More Bisexual Celebrities
"I love kids," he says. "I love being with them. When I go to FAO Schwartz, I enjoy talking to kids. 'What do you think? You think you like that thing?' You find out the experts are the kids. 'I like this one.' 'Oh, OK, why?' ''Cause it spins.' 'Oh, OK, I got it.' I get a lesson."
What are the gifting rules for Brangelina's little ones?
Article continues below advertisement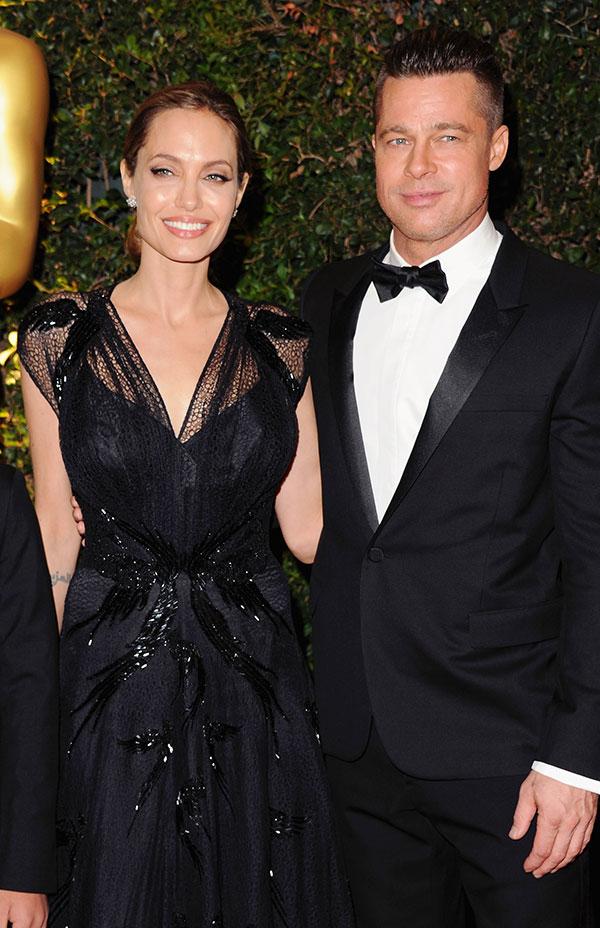 "It's hard for me," he confesses. "For everybody, I get one item, just so that nobody gets something different. Of course, you have to know each of their personalities. But Angie takes care of that stuff. They're all taken care of very nicely."
As for his Oscar-winning daughter, whom he saw honored with the Jean Hersholt Humanitarian Award at the 2013 Governors Awards on November 16?
"She's doing good," he says. "Angie's doing great. I'm very proud of her."