NEWS
Supreme Court Justice Ruth Bader Ginsburg Dead At 87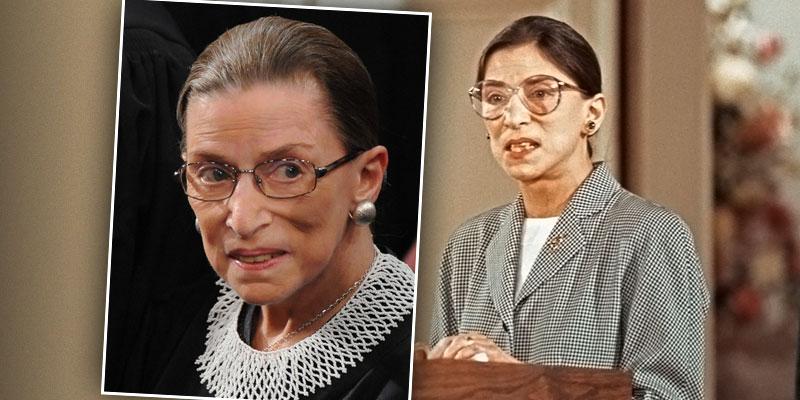 America has lost an icon. Supreme Court Justice Ruth Bader Ginsburg died due to complications of metastatic pancreatic cancer on Friday, September 18, the court announced. Ginsburg was 87 years old.
"Our nation has lost a jurist of historic stature," Chief Justice John G. Roberts Jr. said in a statement. "We at the Supreme Court have lost a cherished colleague. Today we mourn, but with confidence that future generations will remember Ruth Bader Ginsburg as we knew her — a tireless and resolute champion of justice."
Article continues below advertisement
According to CNN, she suffered from five bouts of cancer, most recently a recurrence in early 2020 when a biopsy revealed lesions on her liver. In a statement, she said that chemotherapy was yielding "positive results" and that she was able to maintain an active daily routine.
DID MARLON BRANDO'S RECLUSE HOME LIFE CONTRIBUTE TO HIS DEATH? REELZ REVEALS SHOCKING NEW DETAILS OF THE ACTOR'S FINAL DAYS
Ginsburg was appointed in 1993 by President Bill Clinton and served as the most senior member of the court's liberal side. Dubbed the "Notorious RBG," the beloved figure consistently delivered progressive votes on the most divisive social issues, including abortion rights, same-sex marriage, voting rights, immigration, health care and affirmative action.
"I do think that I was born under a very bright star," she said in an interview with NPR. "Because if you think about my life, I get out of law school. I have top grades. No law firm in the city of New York will hire me. I end up teaching; it gave me time to devote to the movement for evening out the rights of women and men. "
As The New York Times pointed out, her death will give President Donald Trump the opportunity to name her replacement, and Senate Republicans have promised to try to fill the vacancy even in the waning days of his first term.
MORE ON:
Ruth Bader Ginsburg
Article continues below advertisement
MEGHAN MCCAIN MISSING FROM 'THE VIEW' PREMIERE AFTER JOHN MCCAIN'S DEATH
President Trump has already appointed two members of the Supreme Court — Justices Neil M. Gorsuch and Brett M. Kavanaugh — moving the court slightly to the right. The replacement of Justice Ginsburg, the leader of the court's four-member liberal wing, could transform the court into a profoundly conservative institution, one in which Republican appointees would outnumber Democratic ones six to three.
Days before her death, she reportedly dictated a statement to her granddaughter: "My most fervent wish is that I will not be replaced until a new president is installed."
RIP, RBG. You will be missed.