NEWS
Kanye West Says Kim Kardashian Almost Had 'The Pills In Hand,' Shares His Thoughts On Abortion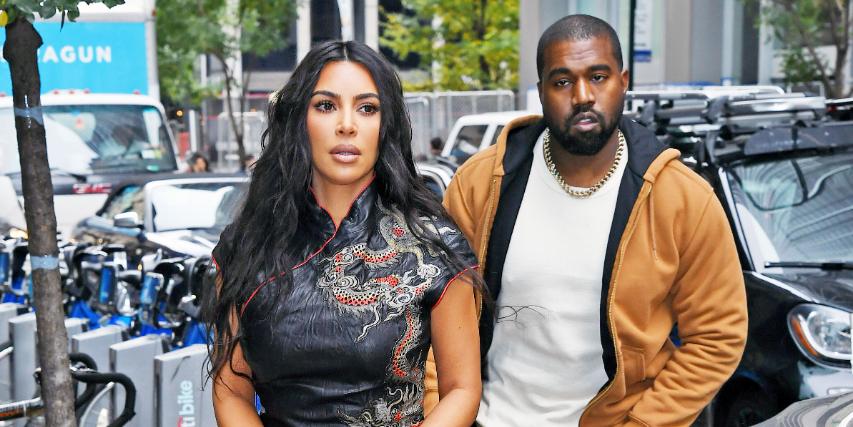 Kanye West can't seem to get enough of the accusations and digging up the past as the troubled rapper has once again claimed that his wife Kim Kardashian almost decided to abort their seven-year-old daughter North West.
The statement comes weeks after his first public statement on the matter, which according to sources close to Kim was "unforgivable."
Now, Kanye has brought up the subject again, saying that Kim reportedly had "the pills in hand."
Article continues below advertisement
The first remark, which put their relationship under strain, came at his presidential campaign rally in South Carolina. The second remark now comes on Nick Cannon's podcast, "Cannon's Class."
Kanye said: "Because of South Carolina, there are people that have decided to have a child, they have connected. They never saw anyone in my position take that position against abortion, and say 'look at this this is a seven-year-old right here, and she might have never made it here.'
KANYE WEST DECLARES GOD IS THE REASON HE INTERRUPTED TAYLOR SWIFT AT 2009 VMAS
"It was my wife who said 'this is a soul', and the scariest thing is she had the pills - you take the pills and the next morning the baby is gone - she had them in her hand."
Kanye also opened up about his thoughts on abortion, saying that men should have a say in it as well.
"You know why I said 'not have a child'? Because I am still so mindful as a man about using the word abortion, that's how shook we are about using the word abortion," he said.
Article continues below advertisement
"You need the male and the female opinion and, also, its both people's child."
He also alleged that he heard "you can abort after nine months" and went on to justify that there is "no humanity" left in the world after he was criticized for sharing an image of a 24-week-old foetus.
The current abortion laws bans abortion after fetal viability, as long as there are exceptions around the mental and physical health of the woman. The viability period ranges from 24 to 28 weeks after the woman's last menstrual cycle.
FORBES HIGHEST-PAID CELEBS OF 2020! ELLEN & KANYE MAKING BANK AMID CONTROVERSIAL BEHAVIOR
The rapper also added in the podcast that he had dropped $50 million from Yeezy sales on Sunday Service last year.
"I spent every dime that I have for marketing from Yeezy on Sunday Service. Every dollar I had," revealed the 43-year-old.
Kanye continued: "I spent $50 million last year on Sunday Service if you add up the operas, if you add up the flights. It was 120 people going to Jamaica."
The rapper noted: "The Yeezys, they were selling themselves. So instead of paying for ads, I invested it in the church. I invested in spreading gospel. I invested in saying Jesus' name on high."
Kanye started the religious ceremonies last year in January. The success of the events saw him moving the invitation-only ceremony to a U.S. and then an international tour.
It is being said that Kim is reluctant on divorcing the rapper as she is concerned about the bipolar episodes of her husband. She also wants the marriage to work because of their four children.