NEWS
Kate Gosselin on Her Brother: "Couldn't He Be at Home with His Kids?"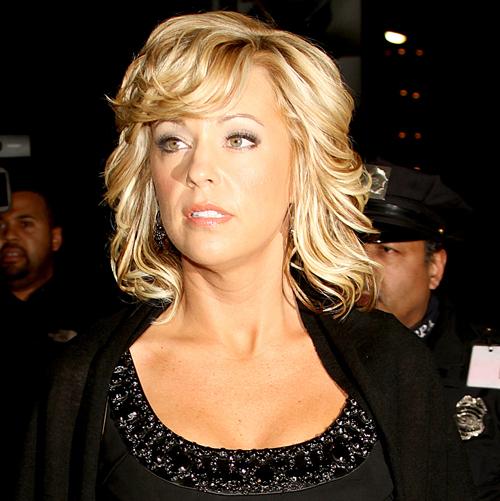 In a tearful interview with Inside Edition, Kate Gosselin spoke out against her brother Kevin Kreider and sister-in-law Jodi's claims Kate and Jon Gosselin's kids were exploited on Jon and Kate Plus 8.
OK! NEWS: KATE GOSSELIN — "I BELONG WITH MY KIDS"
Kate told Inside Edition that she feels betrayed by her brother's comments.
"I do actually because he has four children of his own… Spending time in court and gallivanting to New York to complain about me…couldn't he be at home with his kids?"
Article continues below advertisement
"He knows the truth," Kate added. "And they've made a lot of money going out and complaining about us… I guess the money has run out because they are out complaining again. The truth is I haven't allowed them to see my kids in two years."
OK! NEWS: KATE GOSSELIN'S BROTHER CLAIMS CHILDREN SUFFERED FROM REALITY SHOW
As for Kate's custody battle with Jon, the Dancing With the Stars contestant disagrees with his claims.
"I'm not an absentee mom," Kate said. "I'm on the phone, texting back and forth with whoever is taking care of my kids."
OK! VIDEO: KATE GOSSELIN DISMISSES JON'S "ABSENTEE MOM" CLAIMS
She's not too concerned about how the custody agreement will be worked out.
"Honestly, in my heart, I know it will work out to their benefit," she said. "I think the part I'm focusing on right now is why did this have to go to court because we were doing really well just handling it amongst ourselves. Of all the things I could say, I can say that was the really civil part of it."