NEWS
Katherine Heigl: Not Leaving Grey's Anatomy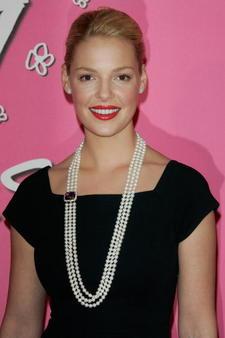 Izzie haters, be warned!
Katherine Heigl's not going anywhere yet.
Despite swirling reports that the Emmy winner wants out of Grey's Anatomy to concentrate on her burgeoning movie career, a rep for Katherine tells OK! they're nothing more than rumors.
"She is starting work next week," the rep tells OK!. "She is returning to Grey's Anatomy and filming a movie at the same time."
However, it's not like the 29-year-old could leave Seattle Grace Hospital even if she wanted to. Katherine still has two years left on her three-year contract and bailing early could result in heavy fines. But an insider reveals to OK! she might be willing to take that chance.
MORE ON:
Katherine Heigl
Get The Top 6 Celeb-Loved Skincare Products For Under $60, Used By Alexandra Daddario, Alicia Keys, Katherine Heigel, Lori Harvey, Ruby Rose, More — Shop Now
Slammed By The Stars: Kim Cattrall, George Clooney, More Spill The Tea On Toxic Work Environments, Horrible Costars, Terrible Projects
Article continues below advertisement
"If it were up to her, she would have her character killed off," the insider tells OK!. "She fears if she waits much longer, the moment will pass in launching a film career."
This isn't the first time Katherine's caused trouble with her ABC bosses. Early last year, the newlywed dropped out of contract negotiations over a salary dispute, citing disappointment that "Touchstone doesn't value her as much as her other costars, especially Sandra Oh and Isaiah Washington."