NEWS
Kathy Wakile a la Carte: Is Going Into Business With Your Husband Ever a Good Idea?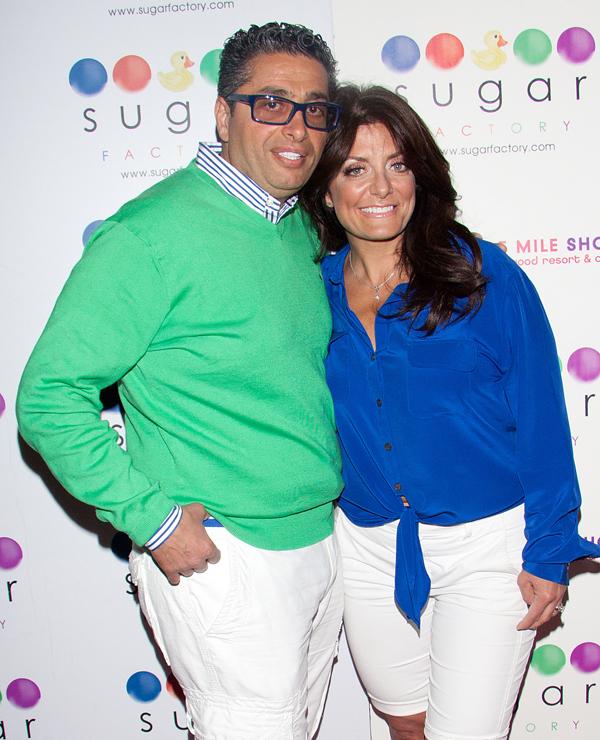 We're so excited to bring you our second installment of "Kathy Wakile a la Carte." The Real Housewives of New Jersey star is answering your questions every week on how to keep your life sweet in and out of the kitchen. We all know that Kathy is an amazing baker and does it with so much passion and flair. In fact, it's that passion that ignited her cannoli kit company!
Article continues below advertisement
Today, Kathy's dishing on how to work with a loved one (she's in business with her husband Richie) and offering tips on cooking and baking even if you've never done it before. And to keep Kathy on her toes, Rich even jumps in to give his two cents too!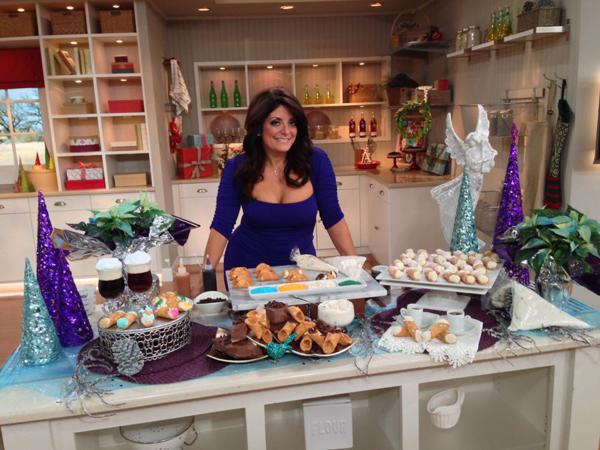 OK!: You and Rich are launching your cannoli kit business together. What are your tips for working with your husband?
Kathy Wakile: It's a hard transition, I'm not going to lie. You're facing different obstacles. And life is busy and things outside the business come up and can fall to the wayside if you don't communicate about what's going on and what you both need. You have to be on the same page. Thank God we're taking time for each other.
Rich Wakile: The thing is with Kathy—she's always allowed me to worry about the business part. She's always been the homemaker and wife and we've never really crossed swords. I've always been the good cop with the kids and she's always the bad cop and that's been great because I come out looking like a hero . . . but now when it comes down to business it's a different world. She's the good cop naturally. That's her personality. Everything about her is good and glowing.
Article continues below advertisement
KW: I have to remember this isn't a hobby anymore
RW: She has to remember besides the hobby that everyone we hire whether youre producing a white or blue package, she has to start realizing that we don't have to be so cozy with everyone we hire. It hinders out working relationship with them. She's trying to make me be more easygoing and I'm trying to get her to be edgier.
KW: It's finding the rhythm right now but it's great. You need to make time for each other.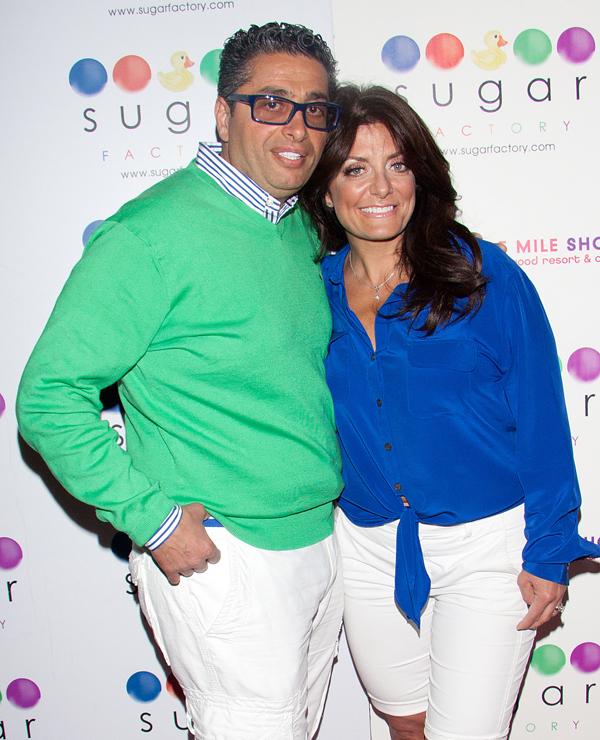 OK!: Rich raves about your cooking—was it hard learning to make Lebanese food for Rich since you grew up making Italian food? What are your tips for cooking out of your comfort zone?
KW: Oh yeah. But if you love food and you have a good palette and you can taste different spices—if you want to learn you will. And it's trial and error. If it didn't come out that great this time what's the big deal? Each time I got better and better and cooks shouldn't take offense to it. If it doesn't come out great the first time don't give up.
Article continues below advertisement
OK! Exclusive: Kathy and Rich Break Down all the RHONJ Drama
OK!: What about when it comes to baking?
KW: You need to pay attention and don't let anything distract you. I've done that and I'm like, 'Did I use that cup of flower yet?' Sometimes you don't pay attention and you really need to follow the recipe and know what it's supposed to look like and don't think it's going to magically happen that way. A lot of times you read recipes and they don't add those little hints but mine will have them. Like mine will say make sure you use the middle rack of the oven because it changes the heat element and what gets cooked more or less.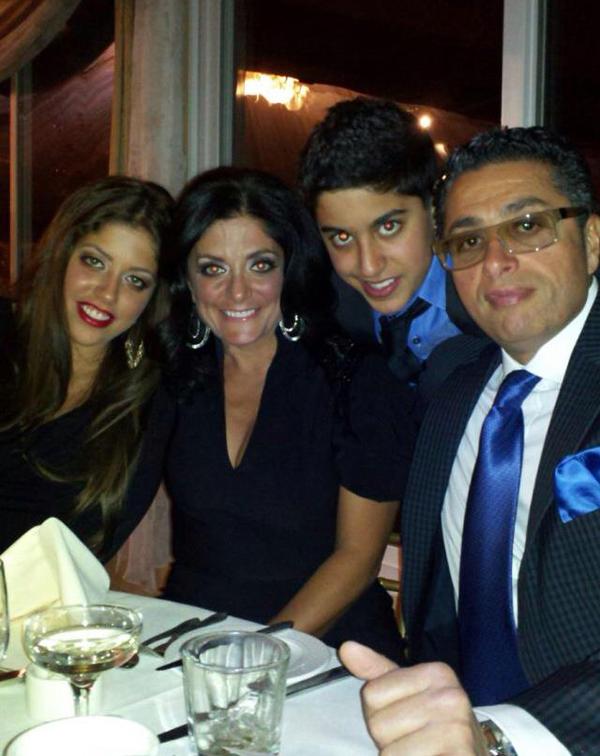 OK!: For someone new to baking, what's something easy to start out making?
KW: I started with cheesecake. Some cheesecakes are so so easy and everyone loves cheesecake. Custards are good. They're easy and wonderful. Cannoli kits are also really easy too. Order them up, fill them, add embellishments and then you're not lying that you made them yourself. You had to fill them! You take ownership and it's a way for you to make your own dessert.
OK! News: Real Housewives Week in Review
OK!: Last question—people are dying to know what Teresa's reaction was to you getting your own cookbook?
KW: I'll let you know when I find out. . .
Don't forget to tune into Real Housewives of New Jersey this Sunday night at 8pm ET on Bravo.
And do you have a question for Kathy about anything from lifestyle to entertaining to relationships to beauty? Be sure to tweet us your questions to @OKMagazine with #OKAskKathy.