NEWS
Kathy Wakile A La Carte: The RHONJ Star Explains the Basics of Cooking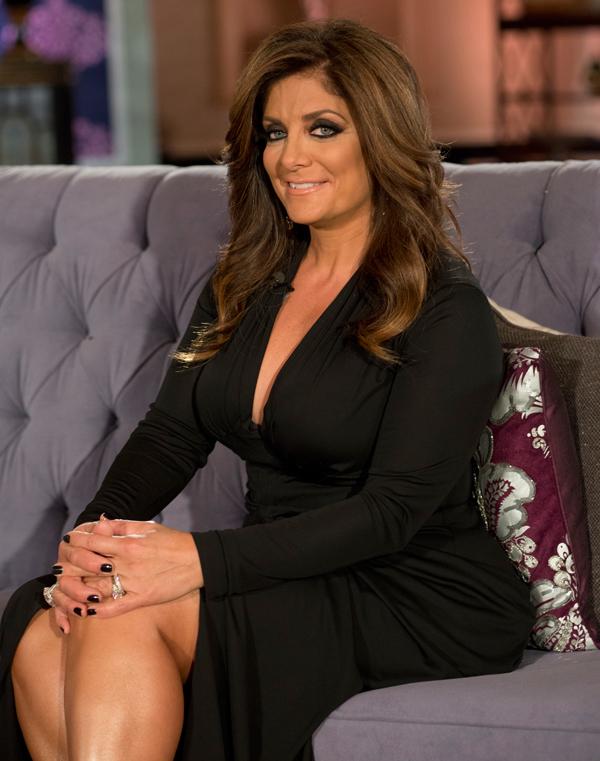 Real Housewives of New Jersey star Kathy Wakile knows how to cook, that we know. After all, she's releasing a cookbook soon! But do you know how to cook? I certainly don't, but I'd like to learn, so we talked to Kathy about how to get started becoming a master chef.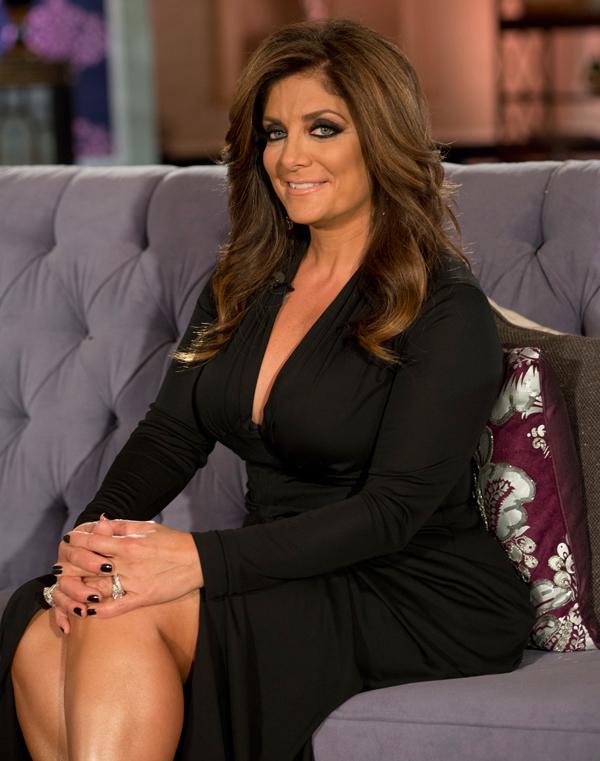 OK!: Where's the best place to start, for someone who wants to learn?
Kathy Wakile: Chicken is a good place to start. You can make it so many different ways, a chicken cutlet. And it cooks quick, doesn't take a lot of prep time, with some vegetables all chopped up. Sauteing is one of the easiest things. Or cookies, as far as desserts go. Start with something simple. Don't aim so high. Concentrate on getting the flavors right.
Article continues below advertisement
OK!: What are five things that should always be in your fridge, and five in your pantry?
KW: In your fridge, really great produce. You should always have some kind of green vegetables, like a fresh broccoli or a spinach, or anything that's colorful, like carrots. I always have carrots in my fridge, because I could eat them raw or cook them or put them in a dessert, like carrot cake. Kale is one of my all-time favorite. Great cheese and olives, so if you have unexpected guests pop over, you can have a great cheese platter. Pantry should always have wine in it. Garlic, you put it with anything. Good olive oil, and red pepper flakes. It gives everything a little kick.
OK! News: Kathy shares how to make the perfect cocktail!
OK!: What's your go-to meal when you're in a rush?
KW: I always keep frozen shrimp in the house, peeled and de-veined. I'll have fresh tomatoes or plum tomatoes. I'll saute some garlic, add the plum tomatoes. Have the shrimp defrost, they defrost really quickly. Let the shrimp and tomatoes cook together. You can put it over pasta. Or if you have other seafood, make a bouillabaise, a seafood marinara, a seafood soup. It's warm, it feels like I cooked, and it's so quick.
Article continues below advertisement
OK!: Is there anything you like to make in a big batch, and freeze?
KW: Soup, soup, soup. I'm a big soup maker and eater. I make big pots of soup and eat it all winter long. I usually make half for dinner, and then I'll freeze the other half, so I always have it in the house. I'll make three or four soups in a given week, especially this time of year. All my tomatoes are harvesting. I'll make oven-roasted garlic tomato, with a touch of cream, and oh my god, it's so good.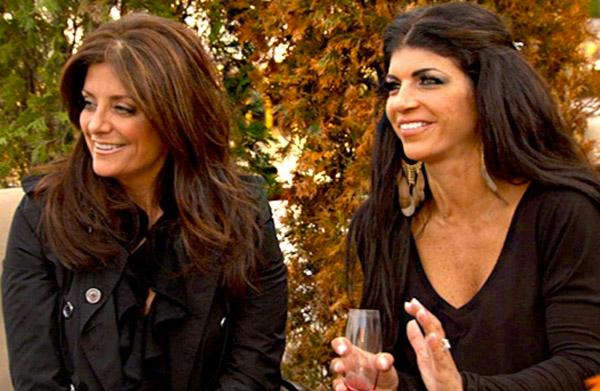 OK!: Do you have any tips for packing lunch, that seems semi-adult?
KW: The best thing that I love to do is to buy split chicken breast, packages of them, like six pieces. I was them and squeeze lemon juice over them. I put them in a big baking sheet, and sprinkle them with salt, pepper, garlic, and paprika. When the chicken comes out, cut it off the bone and slice it up to have it in your fridge. You can make chicken salad, and I'm not a big mayonnaise person, so I'll use lemon juice, olive oil, celery, dill, capers, and that's one meal. Another day could be chicken over a tossed salad. You can make chicken tacos for the evening, with beans, and make it dinner. I love chicken breast on the bone; it's got so much flavor and it's so easy.
Article continues below advertisement
Watch: Melissa Gorga previews the "brutal" RHONJ reunion for next week!
OK!: What's a big mistake that new chefs make?
KW: They try to get too fancy. They find a recipe that has so many steps, and it doesn't come out right, and they're like, Oh, I can't cook. No. Start with something really basic, like a chicken or roast, or even turkey legs. I love turkey drum sticks. Season them up, put them in the oven, make mashed potatoes or vegetables on the side, and you feel like it's Thanksgiving. Make really basic food great. That's the secret.
OK!: Desserts are your forte, so what's the easiest dessert to master?
KW: A good basic chocolate cake, or a basic cupcake, brownies. It's easy to start that way. A good frosting. For me, I love carrot cake with cream cheese frosting. That is so easy to make, and the carrots give it so much moistness. I make "harvest muffins," and the recipe is on my website. It's got everything in there, carrots, coconuts, raisins. Whatever I have i the house, a lot of times. Pumpkin seeds. They're packed full of stuff, and I use whole-wheat flour. I use a drop of cream-cheese frosting, to make it feel decadent. It feels so satisfying, but it's healthy, because of all the raw carrots.
How are your cooking skills? What's your favorite dish to make? Did you learn anything from Kathy's tips here? Tell us in the comments below or tweet us @OKMagazine.