NEWS
Kathy Wakile a la Carte: The RHONJ Star Says What's Next for Her Dessert Business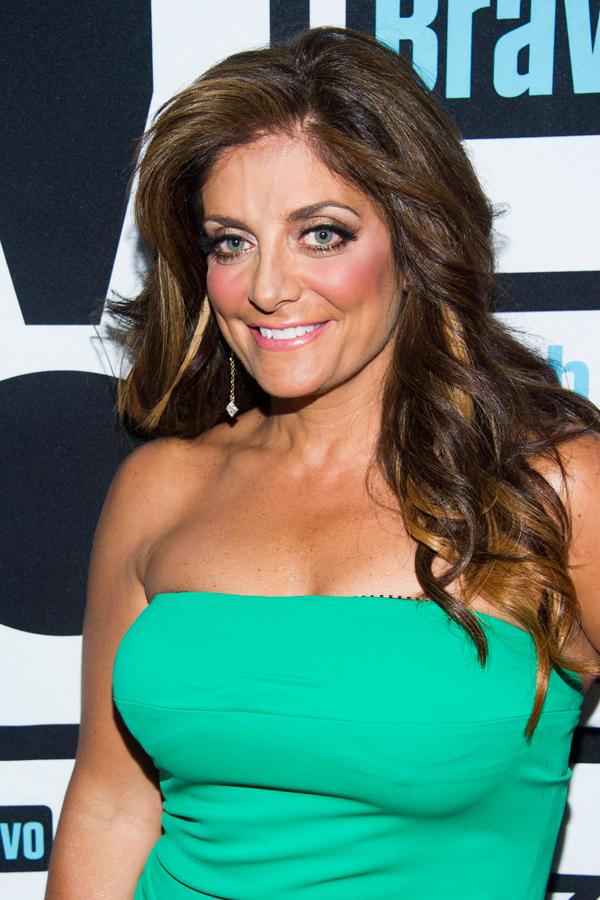 This season of Real Housewives of New Jersey is over, but Kathy Wakile is swinging into high gear with her dessert business. In addition to the cookbook she's working on, she has other exciting projects on the way. See what she's working on now!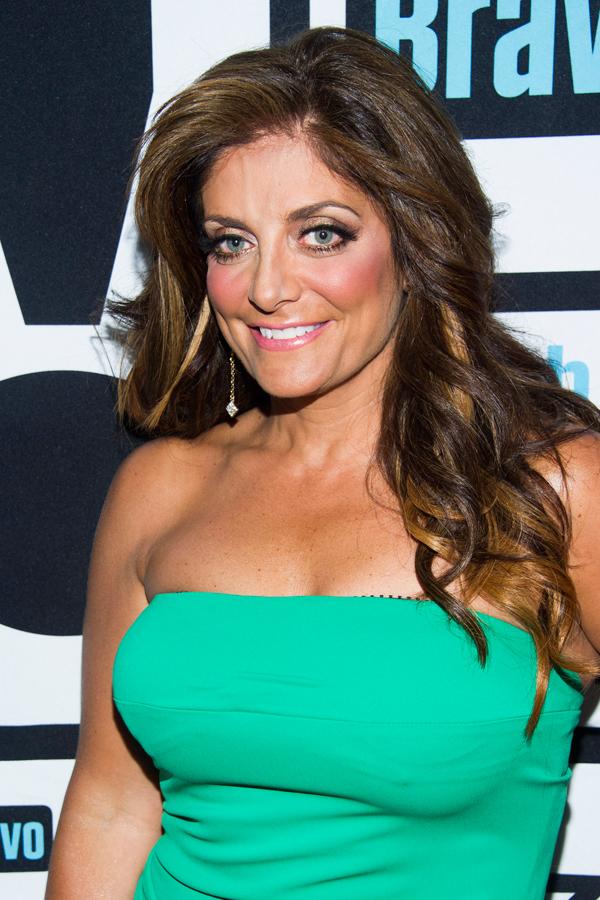 OK!: What are you working on now?
Kathy Wakile: Cannolis was just the first thing I started with, as a product line, but as I'm writing my book I'm coming up with all these great recipes and I'm thinking to myself, why not share those, too? A lot of stuff I've been working on is coming to fruition. Rich and I went up to Boston and we had the best time. We were meeting with a lot of people, and it looks like my dessert business is going to expand considerably, and what better to expand it with than dessert and coffee? I'm really thrilled to be going that route.
Article continues below advertisement
Watch: Fellow RHONJ star Melissa Gorga shares the most surprising parts of her book.
OK!: I don't know how much you can talk about it yet, but as far as what you're working on in Boston, are you trying to expand the line into restaurants, or sold in stores?
KW: It's going to be both. It's going to be where people can go and have a meal and know that the restaurant is serving my desserts. With retail, hand in hand, especially in big travel cities. People come from out of town, they want to taste it. So both, it will be both.
OK! News: Read our recap of the season finale of RHONJ!
OK!: Now that it's been over a year since you've been in business, what do you think you've learned about business in this time?
KW: You need to take your time. You need to not rush into the people that you meet. They'll promise you the world, and I think you need to get your ducks in a row and not just throw words out there, which is why I haven't even been prepared to talk about anything. I want to make sure that everything is set in place. And get an education. You need to do your research. Get a good team behind you who can show you the ropes along the way without holding you hostage to what they know.
Article continues below advertisement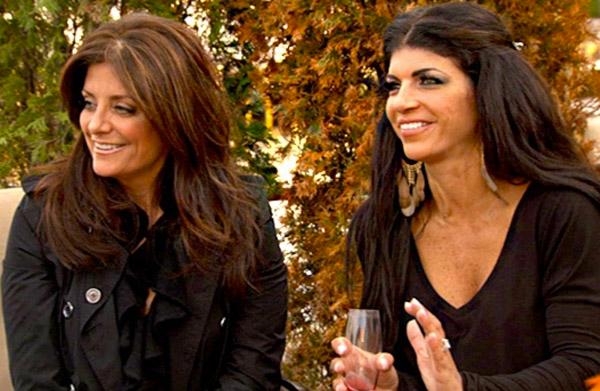 OK!: And we hear you are working with a cooking school?
KW: Oh, that has to be one of my greatest joys. I've visited L'Ecole cooking school in St. Louis, and I did a meet and greet and talk with their students. To me, that's gotta be the most rewarding, because you're looking in the faces of these students who share your passion for cooking. Sharing that passion, and encouraging them, and seeing that hope—the future is endless for them. Going to school and acting on it is wonderful. They're so inspiring. I'm going to their Memphis location, Kansas City. We're building a great relationship with them.
OK! News: Kathy Wakile explains how to throw an awesome birthday party!
OK!: You're working and traveling so much. Do you ever miss just cooking?
KW: I've been writing my cookbook, so there's a lot of cooking involved. Whenever I have a free day, I'm in my kitchen and I've got my computer next to me and I'm testing out recipes. I'm testing a recipe 2-3 times. I need to make them fool proof. So I'm cooking all the time.The family still has to eat. I'm cooking every day. For me, it's a release. Cooking is my therapy.
Are you excited to hear about Kathy's new cooking projects? What kind of desserts do you hope she's working on? Tell us in the comments or tweet us @OKMagazine.