NEWS
New Mother Katy Perry Went Straight For Sushi As First Post-Pregnancy Meal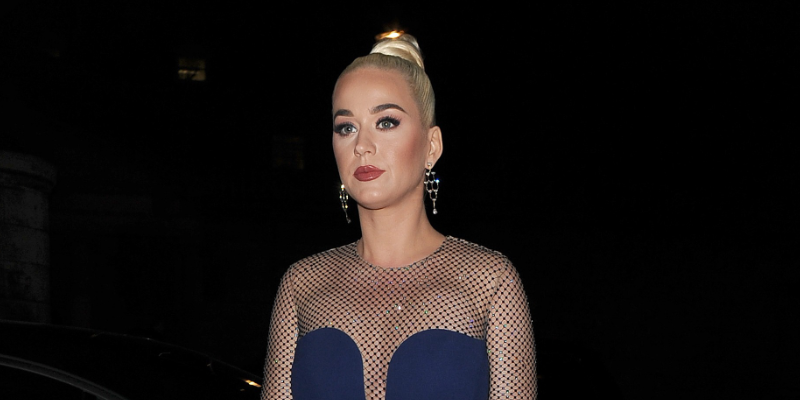 Food delivery service Postmates revealed in their latest editor of The Receipt just how hungry singer Katy Perry can get. After giving birth to her first child with husband Orlando Bloom, she dug straight into one of the most forbidden foods while pregnant: sushi.
The Receipt gives an inside glimpse of what celebrities' order on the take-away platform, and Perry is a bit of a power user. Since joining the service only five year ago, she has ordered over 300 meals.
Article continues below advertisement
KATY PERRY STOLE HER DAUGHTER'S NAME FROM FIFI BOX AFTER SHE COULDN'T HELP BUT ADORE IT
"Before her pregnancy (announced March 5, 2020), Katy had quite the sushi tooth. Just five days into 2020, Katy kicked off the decade with a raw fish feast from Katsuya in Hollywood. We have a feeling another big sushi order will be in Katy's future. She told us that the first meal she wants post-baby is 'All of the sashimi'," revealed Postmates.
As for her most ordered item while pregnant? "Definitely Pinkberry," Postmates explained.
The service also let slip that Perry's biggest order on the app turned out to be completely vegan.
TRICKY! KATY PERRY SEEMINGLY HINTED AT HER BABY'S NAME DAISY MONTHS BEFORE SHE GAVE BIRTH
"That's why it's no surprise that her biggest order ever was an absolute vegan dream from one of her and Orlando Bloom's favorite LA restaurants, Crossroads Kitchen. On May 20, 2019, she got Carbonara, Italian Sausage, Tagliatelle Bolognese, Crab Cakes, Little Gem, Impossible Cigars, Baby Artichokes, Asparagus, Oven Roasted Truffle Potatoes, Kale Caesar Salad, Meatball Skillet, and Parmesan Cauliflower."
Perry and Bloom named their daughter Daisy Dove, and Bloom's ex-wife Miranda Kerr sent the couple her well-wishes.
"I'm so happy for you guys. Can't wait to meet her," she reacted to the couple's announcement on Twitter.