NEWS
Kelly Rowland is Pregnant—Find Out What Else She Has to Cheer About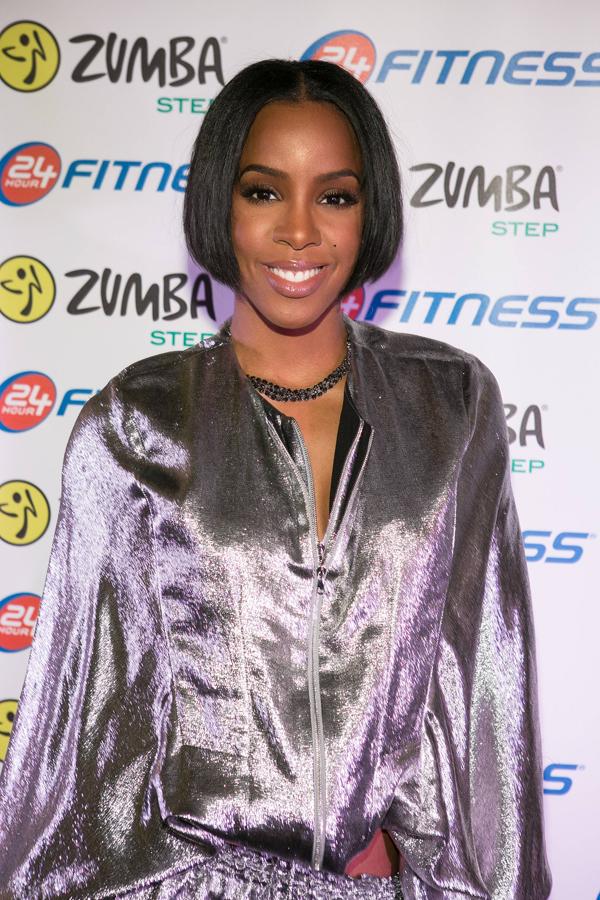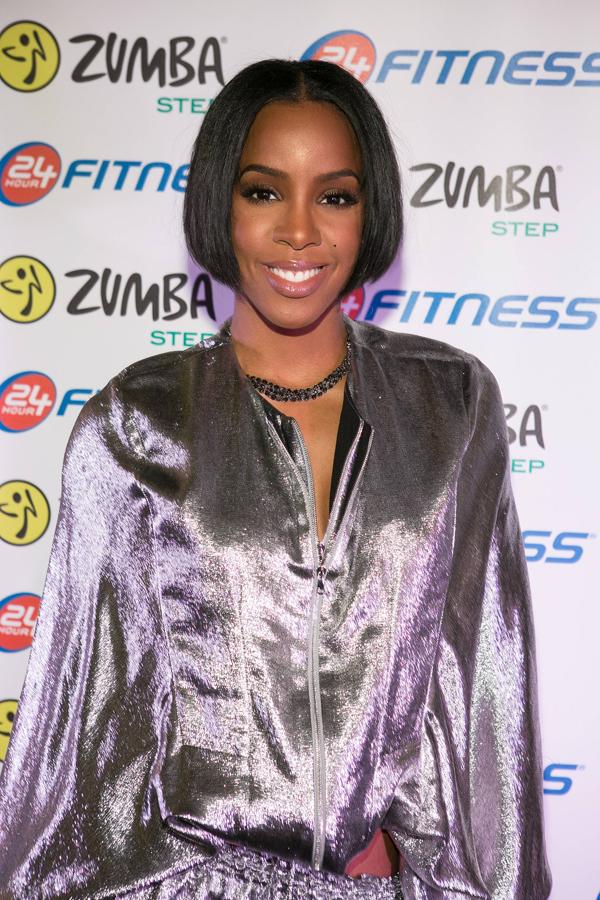 Kelly Rowland took to Instagram on Tuesday to announce she's expecting her first child with hubby Tim Witherspoon, who she married just last month in Costa Rica.
The singer posted a photo of a pair of baby Air Jordans next to their adult-size counterparts with the caption, "I'll be stuntin like my daddy."
OK! News: Fill Your Cup in Honor of the World Cup
Adorbs! But it sounds like Kelly is trying to pack a lot into her schedule this summer before baby arrives. Shortly (literally just hours) before sharing the news, she chatted with OK! about her new single, "The Game," featured on Pepsi's Beats of the Beautiful Game disc inspired by football (ahem, soccer to us Americans) and just in time for the World Cup.
Article continues below advertisement
The album, which also features the vocal stylings of Janelle Monae, Rita Ora and Santigold, among others, has a visual component as well, with a corresponding short film directed by one of Hollywood's finest for each track.
OK! News: Stars of MTV's Faking It Talk About Their Love Affair On and Off Camera
OK!: How did you get involved with Pepsi and Beats of the Beautiful Game?
Kelly Rowland: Basically I was told about the project and got extremely excited because I love the fact that Pepsi is marrying art and music and visuals and everything together and having all of these different types of artists from different genres. It just makes it that much more of a musical experience. I think that they've noticed that about the consumer—they don't just want to give them music. They want to give them a whole experience about the actual game, the actual experience of the World Cup.
OK!: Are you much of a sports fan?
KR: I like certain sports. I experienced my first soccer game a couple of years ago and I just remember the feeling when a goal was scored. It was this rush in the stadium of energy, like this tornado of energy, and it really joited me out of my seat and the next thing I know I'm screaming just as loud as the other people. It's really infectious. That's the feeling of the whole album, the whole body of work. It was really nice to be a part of a record that brings that feeling to life.
Article continues below advertisement
OK! News: Jane Lynch Reveals Her Wish For Glee's Final Season
OK!: What classic song gets you pumped at a stadium at a sporting event?
KR: "Eye of the Tiger!" That really makes you completely amped up.
OK!: What is coming up for you?
KR: I'm in the studio working on a new album. I'll be leaving my house shortly to get in the studio for that. Also, I'm putting a makeup line together. I'm really excited about it. I've always been a fan of makeup and in my spare time if we're having a girls night with me and my girls I'm always the one to do their makeup. My makeup line with my makeup artist—she's so talented and extremely creative and wants to give the consumer something different and something new. I wanted to be a part of that and I'm just happy we're really focused on that right now.
OK! News: Bachelor and Bachelorette Contestants Who Found Love On and Off the Show
OK!: What's the ultimate product you want to put out there?
KR: It's several different ones. I love foundations and blendings and things like that. You just want to get that completely right, especially for some women of color they'll have the perfect color and then it's gone and off the shelves. It would be nice to have something like that. But I don't want to just make products for women of color because every woman deserves her own and I want to be able to give women that.