NEWS
Kim Kardashian "Loves" That Kanye West Is "Older and Wiser"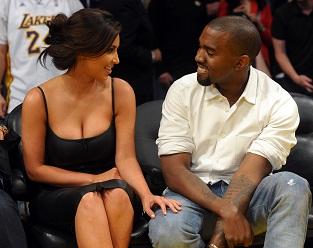 Article continues below advertisement
"Even the people I surround myself with, a lot of my friends, the people that I love to just sit and talk to and spend my time with, are wiser, a little bit older than me, where all my boyfriends were younger. I always dated five years younger. My whole thing was completely different, and now I just love that I'm with someone that's a couple years older than me," Kim said. "I love that my friends are even sometimes 20, 30 years older than me, that I can just sit and enjoy their company and their experiences."
OK! NEWS: OPRAH WINFREY MEETS KARDASHIAN KLAN: WHAT DID SHE THINK?
For the record, Kanye is more than three years older than Kim (he's 35, she's 31). The context of this statement remains to be seen, but as fans of Keeping Up With the Kardashians know, Kim often cited Kris' age (now 27) and immaturity as a source of stress and tension between them.
The Oprah's Next Chapter interview with the whole Kardashian fam airs this Sunday at 8 p.m., on OWN. You can follow that up with a new episode of Keeping Up With the Kardashians on E! at 9 p.m.