NEWS
Kim Kardashian One Year After Her Divorce From Kris Humphries, What's Changed?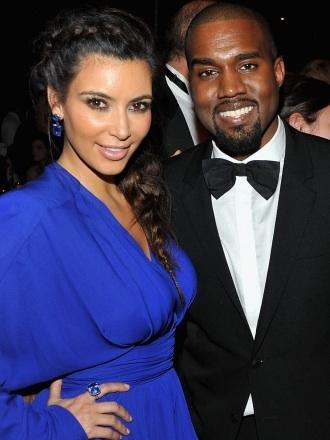 Tough to believe, but it's been entire 365 days since Kim Kardashian filed for divorce from Kris Humphries.
OK! GALLERY: KIM KARDASHIAN AND KANYE WEST HAVE A BROADWAY NIGHT IN NYC
After a televised, fairytale wedding, where the couple swapped vows after a rather brief 10-month courtship (much of it televised on her hit show, Keeping Up With The Kardashians), the reality star shocked everyone by calling it quits after only 72 days of marriage.
Article continues below advertisement
"After careful consideration, I have decided to end my marriage," she told OK! last Halloween. "I hope everyone understands this was not an easy decision. I had hoped this marriage was forever but sometimes things don't work out as planned. We remain friends and wish each other the best."
Friends? Eh, not so much. One year later, Kim and Kris's divorce still hasn't been finalized, which means the legal proceedings have officially gone on five times as long as the marriage (and longer than their courtship), with both parties blaming the other for the hold-up.
Kris would like to get the marriage annulled and site fraud as the reason for termination. The New Jersey Nets player has suspicions the Kardashians only used him and their nuptials as fodder for their show on E!. Meanwhile, his team has accused Kim of being "uncooperative" thus delaying a final ruling even more.
OK! GALLERY: KIM KARDASHIAN AND KANYE WEST LOOK SOMBER AT NYC FASHION WEEK!
Legal issues aside, Kim told New York magazine earlier this year that she embarked on a six-month pact of celibacy after the split. Kris Jenner made the talk show circuit saying she was "beside herself" but the ever resilient Kim hopped right back on the horse with new boyfriend (and rumored fiance) Kanye West in April.
Article continues below advertisement
While the duo have known each other for years, the pair took their flirtations to the next level this spring and have been spotted everywhere from Milan to Hawaii to Brooklyn. Indeed, Kim and Kanye are in love.
The certified hopeless romantic now claims it's none other than the rapper and designer she pictures "sitting somewhere when we're 80" and told Barbara Walters that "kids are definitely something I want."