NEWS
'Kourtney & Kim Take New York' Premiere Clip: Kim Kardashian & Kris Humphries Fight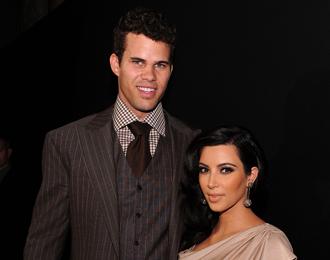 Season two of Kourtney and Kim Take New York premiered last night and highlighted Kim Kardashian and Kris Humphries' differences.
OK! NEWS: KIM KARDASHIAN & KRIS HUMPHRIES TALK REUNION
The season was filmed eight weeks earlier and opens with a recap report of Kim and Kris' divorce.
With KKTNY, fans can speculate what went wrong.
The newlyweds begin the show by moving to New York with Kourtney Kardashian, Scott Disick and their son Mason. Already, tensions are high!
Article continues below advertisement
Kim explains that she and Kris didn't live together before marriage and are still getting used to it. When Kris leaves clothes on the floor in their bedroom, Kim isn't happy!
"When I see a messy room, it literally ruins my day," Kim explains.
But Kris isn't happy with Kim's busy schedule full of attending fabulous parties. He doesn't enjoy working the press line and wants to leave early because he has basketball training in the morning.
And Kris doesn't like training in New York or being woken up early by Mason. In addition, Kourtney is on an intense health kick and wants everyone else to do the same.
It's close quarters for the couple and it looks like their fighting is only going to get worse on KKTNY.
OK! NEWS: KIM KARDASHIAN TALKS MARRIAGE TO KRIS HUMPHRIES BEFORE DIVORCE — "WE HAVE A LOT OF TRUST"
What did you think of the season premiere? Should Kim and Kris have worked on their relationship longer? Or were they destined to divorce?
Watch a clip from the premiere, below!