NEWS
Lena Dunham Displays 'Pot Belly' In Honest IG Post About Body Image & Self-Loathing: Photo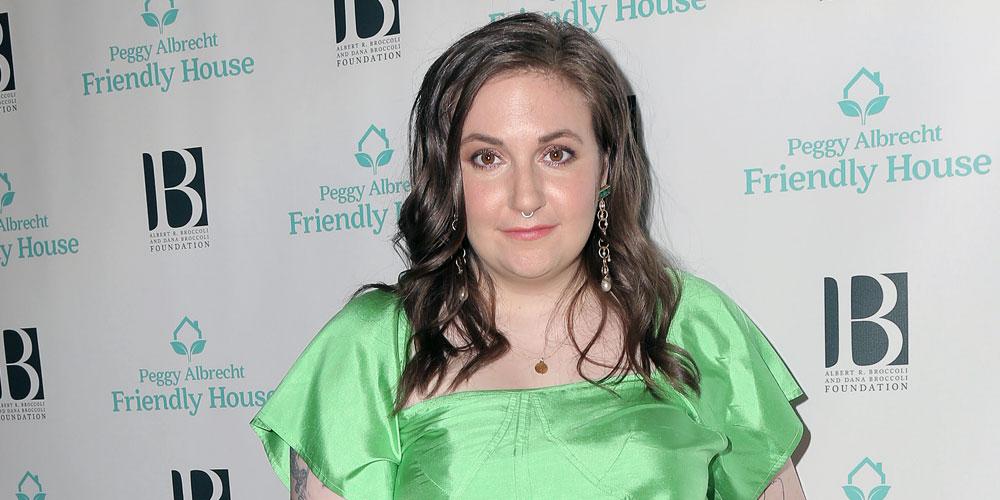 Actress Lena Dunham revealed her time in quarantine has resurfaced old feelings of body insecurities and self-loathing. The writer, creator and star of Girls stripped down to show off her "pot belly" and share her struggles amid the pandemic in a lengthy Instagram post.
"You know I've been thinking a lot about my pot belly in quarantine," the 34-year-old began. She said she's been noticing an influx of articles promoting weight loss, and explained these "headlines that used to roll off my flesh rolls sting in a new way — not because I think that's the body I'm meant to have," Dunham continued, "but because it feels like it's adding yet another item to the epic to-do list we are all creating for ourselves in Covid."
Article continues below advertisement
"Over the years, as my body guided me through my career and illness and disability, I started to appreciate what it was capable of," Dunham explained. The actress previously admitted she has a conflicting relationship with her body. She went on to explain the pandemic has "brought back some of those old feelings of self-loathing and I think it all comes back to that damned to-do list, the one that started when we went into lockdown."
Article continues below advertisement
Friends and fans took to the comment section to respond to Dunham's candid post. Pal Selma Blair wrote, "Thanks for this beauty. ?," as one user commented, "Imagine if we gave ourselves permission to appreciate our body's ability to keep us alive instead of rip it apart because it doesn't fall into the narrow and impossible beauty standard that our society perpetuates..." Another user added: "THIS is how mental health care is taken seriously — when we talk openly about body image challenges."