NEWS
Lena Dunham v. Judd Apatow: Who Outlasted The Other on a Twitter Break?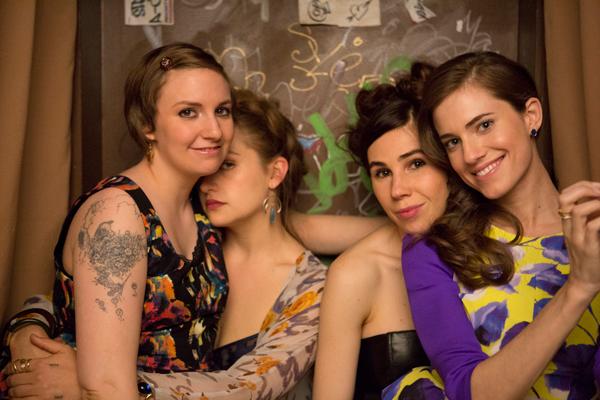 Far from Girls' Brooklyn 'hood, Lena Dunham and her gang hit up the Television Critics Association Winter Press Tour in Los Angeles to promote the show's upcoming third season premiere.
OK! News: 5 Fun Things We Learned About The Spoils of Babylon Cast
Some questions for the cast were more welcome than others (I think the guy who asked Lena why she's nude for so much of the show is probably still cowering in a corner, rocking back and forth in the fetal position), but one fascinating little gem I learned was that social media savants Lena and Executive Producer Judd Apatow actually attempted to take a Twitter break once upon a time.
Article continues below advertisement
OK! News: Is Matthew McConaughey Worried About Ending His Hot Streak?
"We went on a Twitter sabbatical briefly around September, and Judd was like, 'We are going to see who can go the longest not tweeting,'" says Lena. "I made it for 14 hours. And then, for some reason, when he emailed me he was like, 'What? You got back on Twitter?' I was like, 'I didn't do it. It wasn't me. Someone took over my account and tweeted something about my dog.'"
For his part, it took Judd a lot longer to fall off the wagon.
OK! News: I (Kinda) Survived a Barry's Bootcamp Class with the Enlisted Cast
"I lasted a couple of weeks, although Leslie (Mann, his wife), deleted my Twitter app today, but she also deleted it last week," he says. "She doesn't seem to realize how easy it is to get it back."
Catch Girls' third season premiere January 12 at 10 PM on HBO.
Are you excited for the season premiere of Girls? Tell us in the comments or tweet @OKMagazine.