NEWS
Leo Left Shoeless by Thieving Fans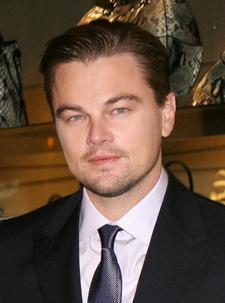 A-list celebrities have bodyguards, personal assistants, managers, publicists and countless other hangers-on to "watch out" for their well-being and security. But someone apparently forgot to tell Leonardo DiCaprio's entourage that they need to keep an eye on his footwear.
According to the NY Post, Leo was the victim of some overzealous, thieving fans during a recent trip to a Japanese temple. The Titanic star was visiting a hilltop shrine in Kyoto when he was approached by some fans — American fans — who asked to pose for a photo with them. When he politely declined, pointing out that photography is forbidden on the shrine's premises, they waited until he took off his sneakers so he could go inside. And while he had his back turned, the spurned fans ran off with his shoes!
MORE ON:
Leonardo DiCaprio
Article continues below advertisement
"They just ran off with them," the paper quotes a source as saying. "The poor guy had to leave the place barefoot."