NEWS
Letterman's Alleged Extortionist Uses Tiger Scandal as a Loophole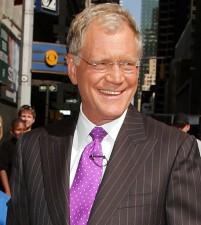 The Tiger Woods scandal is being used as a plea bargain? Robert Halderman, the news show producer who is allegedly behind the David Letterman extortion plot, is using Tiger as an example in an attempt to dismiss his own charges, TMZ reports.
Halderman's lawyer, Gerald Shargel, recently filed legal papers asking for the dismissal of charges against his client, according to TMZ.
The papers point out when news of Tiger's infidelity surfaced, Rachel Uchitel, the alleged first mistress, reportedly reached a multi-million dollar settlement in return for her silence.
Article continues below advertisement
Rachel enlisted the help of powerhouse attorney Gloria Allred, gaining her a plea bargain.
"Their behavior was capitalist, not criminal," Shargel states in the court papers obtained by TMZ.
Halderman's lawyer continues, noting that his client "offered to sell his very marketable story to David Letterman."
Shargel says cases involving celebrities operate differently, because celebs' wrongdoings have  "significant fair market value" and are "routinely suppressed through private business arrangements."
Halderman, 51, was charged with the attempted extortion of $2 million from David back in October.
Robert is a producer for the CBS news show 48 Hours and threatened to make public a screenplay he wrote about David's affairs with women on his staff.
David met with his attorney and the district attorney's office and worked with them to set up an undercover sting operation at a hotel.
After three meetings with Robert, a fake check was given to him for $2 million and after Robert tried to cash it he was arrested outside of CBS headquarters in NYC.