NEWS
Levi Johnston: Tripp Looks More Like Me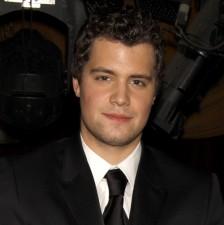 Although Levi Johnston has publicly complained about the amount of time he gets to spend with his son, Tripp, for now he is enjoying the time he received. Entertainment Tonight has the first video of Levi at home his son where he talks about being a new father.
OK! NEWS: LEVI JOHNSTON: "FOR THEM TO CALL ME DEADBEAT DAD IS ABSURD"
Bristol Palin has agreed to Wednesdays and Saturdays as visiting days for Levi and he's happy with that.
Article continues below advertisement
"Saturday is usually the best day of the week for me. It's the day I get to see my son," he tells Entertainment Tonight. "I'm pumped that I get to see him twice a week. It feels pretty good. You can't dwell on what happened."
OK! NEWS: BRISTOL PALIN'S CUSTODY CASE REMAINS PUBLIC
Levi and Bristol, despite their split, still find time to talk about their son Tripp.
"She tells me if something's new but you know it is as far as we get. She called and told me he said 'Dad.' We actually got together and went into Anchorage and ate dinner, just the three of us and got him some ice cream," he shares. "It was pretty fun. We just got to be good parents and work with each other. We keep conversation to Tripp and that's about it."
"I think he looks more like me," Levi says. "Everyone I've talked to says he looks more like me. I am trying to get him to play hockey. He's really getting close with trying to grab the stick."
OK! NEWS: PRESS PROHIBITED FROM PALIN BOOK PROMOTION
Tune in to Entertainment Tonight on Thursday, Feb. 4 to see Levi at his home with Tripp.