NEWS
LiLo Axed from Ugly Betty?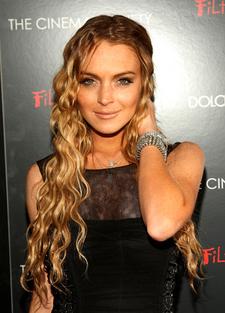 Reps for Lindsay Lohan have confirmed that the actress' planned six-episode run on ABC hit Ugly Betty was cut to only four shows, but the question that lingers in the air is why?
Well, according to a report in today's NY Post, LiLo's early exit from the Betty set comes after things got, well.... ugly between her and the show's star, America Ferrera.
"It was a mess," the item quotes an on-set source as saying. "Lindsay would show up every day with an entourage of people. She smoked 24/7, and after she left, they had to repaint her dressing room it was such a mess."
Article continues below advertisement
Click here for OK!'s Ultimate Lindsay Lohan gallery!
The article points to one particular incident during the filming of an episode, titled "Granny Pants," where America's character attempts to pull down Linds' pants in public, but, the source tells the Post, "Lindsay wasn't wearing any underwear."
The only thing that America's rep would say about the story was, "America is grateful to have had her on the show and thinks everyone should tune in to see how great the episodes are."