NEWS
OK! Exclusive: Mackenzie Davis From That Awkward Moment On The Film's Most Dateable Dude And Why She's Never Seen a Zac Efron Movie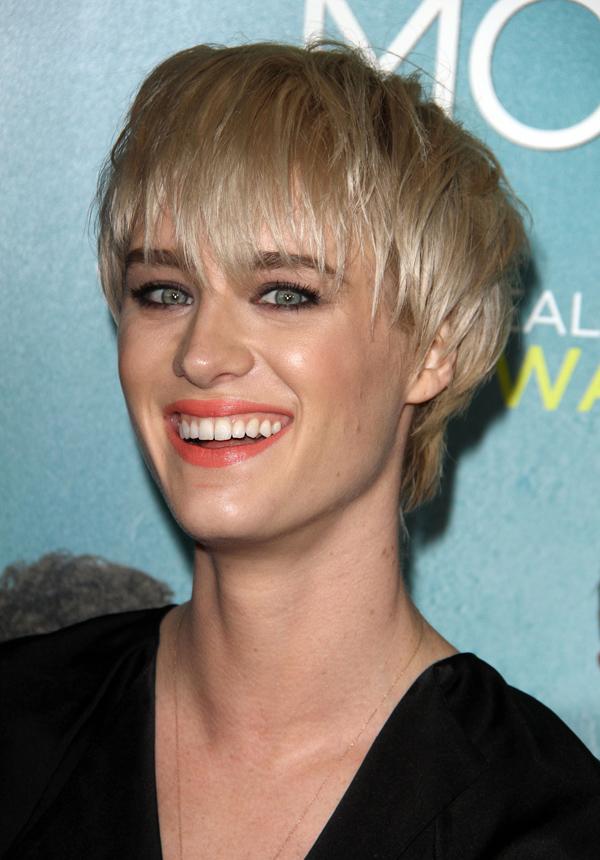 It must have been a really rough job having to make out and drink beer with Miles Teller during filming of That Awkward Moment, but someone's gotta do it. And that someone is Mackenzie Davis, an up-and-coming gorgeous Canadian actress who plays Miles' love interest, Chelsea, in the raunchy comedy that comes out this weekend. And I hopped on the phone with Mackenzie because, I mean, I clearly had lots of questions. Such as...
Article continues below advertisement
Photos: All The Hot Guys Zac Efron Has Played in Movies
What was it like making out with a complete stranger? Which of the film's three main dudes (Miles, Zac Efron and Michael Jordan) is the most dateable in real life? What's the biggest thing she's learned about guys in their 20's from making this movie? And lastly, which Zac Efron movie does she watch on repeat? Mackenzie didn't have an answer for that last one, but just keep reading...
Photos: Get To Know Michael B. Jordan
OK!: Take me back to your first day on set. Do you remember your first time meeting Zac, Miles and Michael?
Mackenzie Davis: They were shooting a scene in their office and I was coming through —I dyed my hair for the movie so I was going to figure out what they wanted to do with my hair—and I just passed them and said, 'hey! I'm this girl that you don't know' and they said 'hi' and then I worked with them the next day. They were very funny and very sweet and I like them a lot.
Article continues below advertisement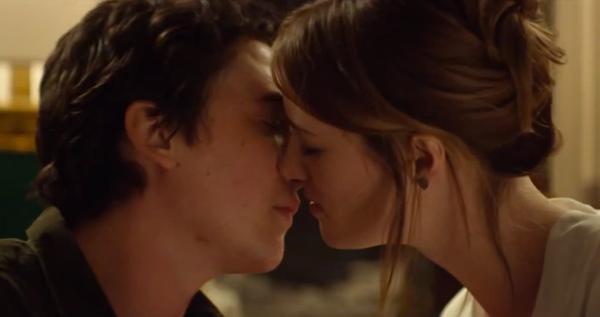 OK!: I want to talk about the Thanksgiving party scene, where Miles' character's friends walk in on you guys having sex. What was it like filming that?
MD: Yeah (laughs), it was really funny. It was funny cause there were many tiers to it. First it was just Miles and I and our stuff was very funny and then each of the guys come in and there's these different levels of funny that kept happening so it was a riot. That was a very fun day. That was a very long day of being in that bathroom and just (laughs) having everybody doing different takes and different ad libs and improv.
Article continues below advertisement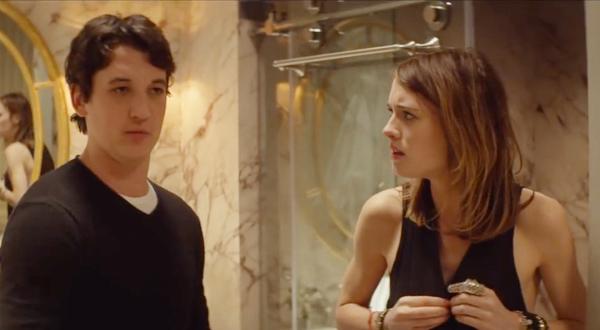 OK!: Was a lot of the movie improv? Or really just that scene?
MD: Tom Gormican, the writer/director wrote such a funny script and so much of the jokes and the tone of the movie was there in the script, so I felt like we were pretty true to the script. But Miles, he's really great at improving and he knows how to sort of play around with people so he would do a lot of improv and he and I would do that together. But the script just felt very natural.
OK!: What's the biggest thing you learned about dating guys in their 20's from making the movie?
MD: Uh (laughs), probably that they're a lot more neurotic than I realized. I don't know there's just so much talk, that's not really how I date. I don't know if the guys that I've dated are like this but it seems the guys in the movie are so obsessed with these rules and the ways they go about them and at what time do you have the talk. I haven't experienced that I don't think. I've just sort of jumped into relationships and moved in with people way too soon. I haven't had that slow boil, so it was interesting seeing all these neurotic ways the situations can go.
Article continues below advertisement
Watch: The Hilarious Trailer for That Awkward Moment
OK!: Between Zac, Miles and Michael, who is the most your type in real life?
MD: Probably Miles. I think the sense of humor is there and we had a lot of chemistry because he's really funny and down-to-earth and we managed to sort of have a lot of chemistry in the way that we joke and interact. And I spent the most time with him. But all the guys are very good prospects for young ladies.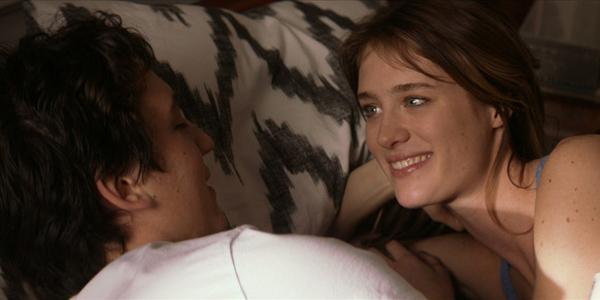 OK!: How do you think the movie would be different if it focused on three girls instead of three guys?
MD: Maybe more wine?
OK!: And probably more ice cream.
MD: There's a lot of ice cream in the movie though! (laughs).
OK!: OK yes, that's true. Do you have a favorite Zac Efron movie?
MD: Um...I don't think I've seen any Zac Efron movies (Laughs). I guess this one!
Catch Mackenzie along with Zac, Miles and Michael in That Awkward Moment, which hits theaters this Friday, January 31! Are you going to see the film? What's your favorite Zac movie? Tweet us @OKMagazine.