NEWS
Expressing Herself: Madonna To Direct Her Biopic, Slams Andrew Lloyd Webber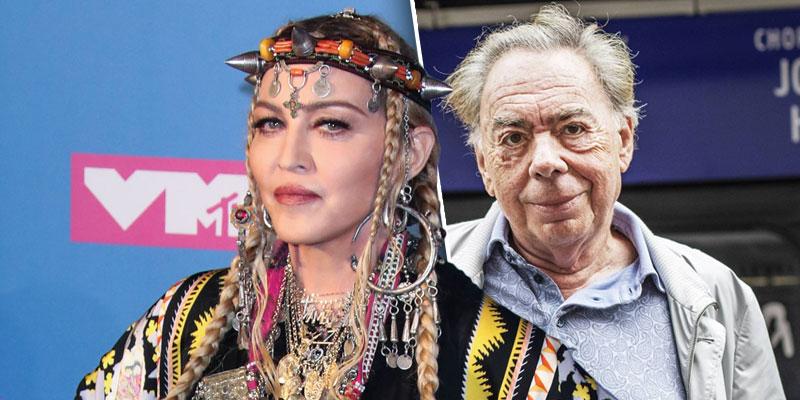 Material Girl! Madonna is set to direct a biopic about her life and career, alongside Oscar-winning cowriter Diablo Cody, and she couldn't help but divulge some secrets throughout the process.
"I want to convey the incredible journey that life has taken me on as an artist, a musician, a dancer — a human being, trying to make her way in this world," the 'Vogue' singer said in a statement about the flick. "The focus of this film will always be music. Music has kept me going and art has kept me alive. There are so many untold and inspiring stories and who better to tell it than me. It's essential to share the roller coaster ride of my life with my voice and vision."
Article continues below advertisement
MADONNA ASKS PRINCE HARRY & MEGHAN MARKLE TO MOVE INTO HER NEW YORK APARTMENT
The iconic pop star posted a lengthy Instagram Live video with the Juno screenwriter on September 11, where they talked about her upcoming project. In the clip, the duo discussed when Madonna's sister Paula Ciccone confronted the singer in London while she was filming the screen adaptation of the musical Evita.
"I was totally and utterly intimidated by Andrew Lloyd Webber and Tim Rice and the story of Eva Perón, the real historical story, and living up to all the great singers and actresses who had played her before me," the 'Material Girl' songstress said. "I think I had a few nervous breakdowns worrying that I was going to be fired every day, basically."
The 62-year-old then revealed that Webber wasn't that "nice" to her. "I'm not sure he even wanted me in the movie. Thank God, Alan Parker did," referring to the director.
DJ DIPLO POSTS XXX NAKED PIC AT MADONNA'S 62ND BIRTHDAY PARTY IN JAMAICA PHOTOS
However, a spokesman for Lloyd Webber issued a statement denying the singer's claims. "She must have Andrew confused with somebody else. Andrew and Madonna had a very smooth and productive working relationship on the Evita film," Rick Miramontez said.
MORE ON:
Andrew Lloyd Webber
Article continues below advertisement
Madonna's biopic definitely has a lot of material to work with. The singer has been around since the '80s and has reinvented herself over the years. The Grammy winner will direct how she went from a New York City girl with a dream to the global superstar she is today.
The untitled film has landed at Universal Pictures, but the production timeline is unknown, and the cast has yet to be announced.
ANDREW LLOYD WEBBER TRASHES CATS FILM, CALLING IT "RIDICULOUS"
Biopics are popular as of late with the successes of Elton John's Rocket Man and Freddie Mercury's Bohemian Rhapsody.
Here's hoping we hear 'Bitch I'm Madonna' at least once in the film!