NEWS
Mass Suicide & Spiritual Dogma: Inside Heaven's Gate Cult Leader's Sick Murder Scheme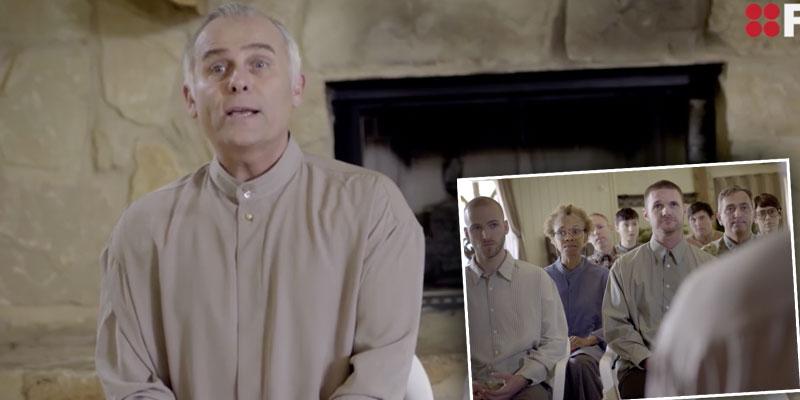 Texas music-teacher-turned-cult-leader Marshall Applewhite, became known for leading the biggest mass suicide in American history in 1985. At the time, the crazed man brainwashed his many Heaven's Gate followers into believing they had to take their own lives so they could be given new bodies by extraterrestrials and reach spiritual enlightenment.
Now, 33 years later, REELZ's Murder Made Me Famous: Heaven's Gate docuseries seeks to uncover the truth behind Applewhite's dark suicide scheme.
Article continues below advertisement
PHOTOS: Teen Mom Maci's Baby Daddy Ryan Edwards Admits To Murdering Cats
When recruiting followers into his Heaven's Gate clan, Applewhite convinced the individuals that they'd be guided towards a path of complete spirituality and divine glory if they joined his sick clan. Once they were hooked on his teachings, he changed up the lesson, telling them that if they wanted to reach the highest point of holiness, they had to willingly exit their human bodies.
MORE ON:
Marshall Applewhite
"We must look for a sign," he reportedly told them.
"This was a huge philosophical change. For years, Applewhite had told the cult members that they didn't have to die to move on to the next level, but now he was saying they needed to take matters into their own hands," says Murder Me Famous' Steve Helling, in the show teaser.
PHOTOS: 30 Cold Blooded Murderers Who Were Women
Applewhite and his cult members began searching for a sign that it was time for them to die, but with the cult leader's ever-changing philosophies, would he urge his followers to kill themselves, and not go through with the plan himself?
Murder Made Me Famous: Heaven's Gate airs Saturday, April 21 at 8:00 ET/ PT on REELZ.