NEWS
'What A Fool I Was': Melania Trump's Ex-Friend Writes In Her Revenge Book Titled 'Melania & Me'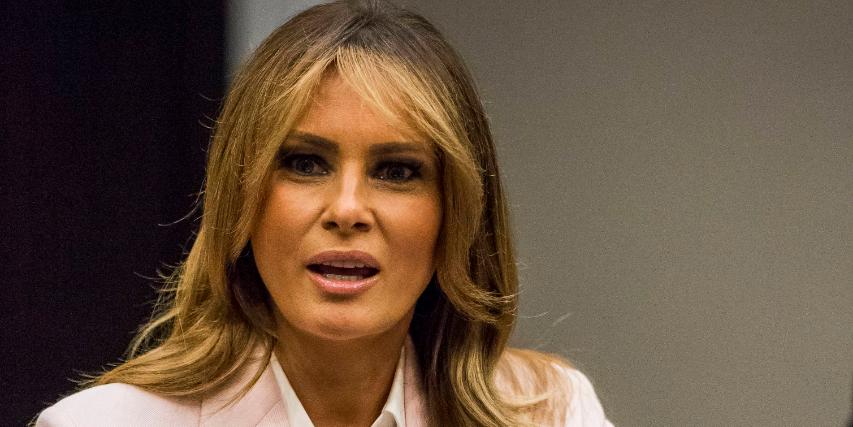 There's much that will be disclosed about the first lady, Melania Trump, as her estranged close friend Stephanie Winston Wolkoff has a lot to say in her upcoming book Melania and Me: The Rise and Fall of My Friendship With the First Lady.
The book, which is to be released Tuesday, will see the readers coming away with better insights into the personality and character of Melania who was also reported to have made sure that Ivanka Trump doesn't become a part of the family picture during her husband Donald Trump's Inauguration Day.
Article continues below advertisement
The war between the two ladies will be revealed in the book littered with the emojis exchanged between them. In her book, Wolkoff writes about how "special" Melania was to her — so much so, that she even took to organizing the inauguration of the first lady's office. The task proved to be quite overwhelming to her and she ended up being hospitalized due to excruciating back pain caused by her stress.
WHITE HOUSE WARS: MELANIA TRUMP PLOTTED TO KEEP IVANKA OUT OF THE PHOTOS
The unpaid FLOTUS advisor was then "fired" and "thrown under the bus:" as revealed in the New York Times. She was said to have become the scapegoat for the alleged corruption in the planning and spending process for the inauguration.
USA Today reached out to Melania's staff and spokeswoman Stephanie Grisham who trashed the book for its "not truthful" nature.
Article continues below advertisement
"This book is not only wildly self-aggrandizing, it's just not truthful," Grisham told USA TODAY in an email. "It is an exercise in bizarre twisting of the truth and misguided blame for the sake of self-pity. It's unfortunate and concerning that she's overstated their friendship and her very brief role in the White House to this degree."
MELANIA TRUMP'S OFFICE SLAMS 'SHAMEFUL' 'VANITY FAIR' PROFILE ON THE FIRST LADY
Wolkoff feels that her reputation and her integrity saw colossal damage by the White House, aided by the "inaccurate: reportage of the media and Melania failing to defend her." At that time, Wolkoff could not participate in the act of fully defending herself as she had signed a non-disclosure agreement so that the secrets of her participation remain where they are.
Wolkoff felt that she was "publicly shamed," and her "core self" was demolished. "What a fool I was thinking I could make a difference in the middle of this den of thieves," she writes in her book.
Now the tell-all revenge book states that Wolkoff still cares about Melania despite all the perils pushed on her.
"The secret to her happiness is to be authentically and unapologetically skin-deep," Wolkoff writes. "Her behavior hasn't changed from her pre-first lady days; she's just more visible now."