NEWS
Miley Cyrus Responds To Joe Jonas' Pot Comment, Meanwhile Makes Out With Supermodel Cara Delevingne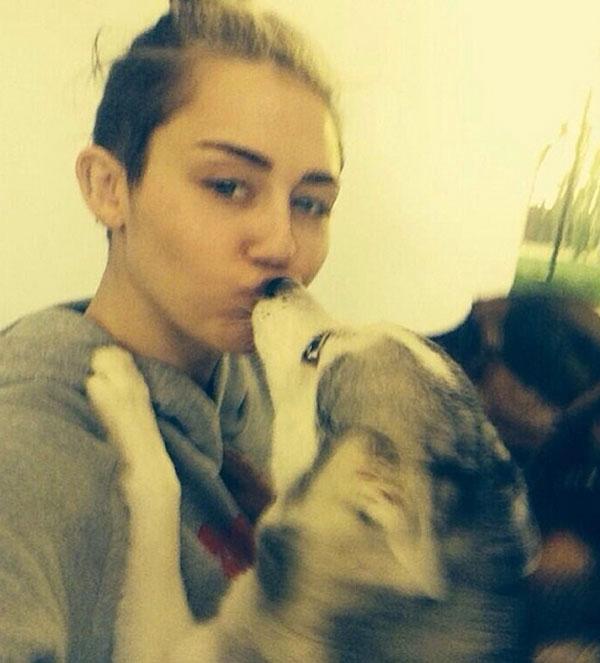 Yesterday was the day that the world saw Miley Cyrus' new music video for "Adore You," in which she's in bed with herself wearing nude lingerie for a solid 4 minutes, and today is the day that the world sees Miley Cyrus...making out with a girl.
Photos: Sexy Photos of Celebs in the Bath
Miley tweeted out this pic (which has gotten almost 20,000 retweets in just over 12 hours) of her sucking face with supermodel Cara Delevingne. Their tongues are technically not even touching, but you know the internet. Going crazy when they see Miley doing something crazy.
Article continues below advertisement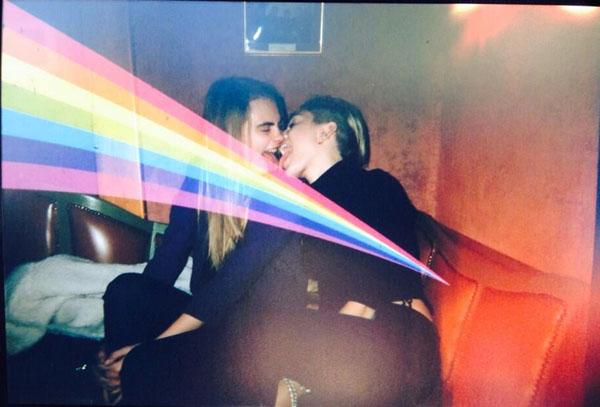 And in other Miley news, remember when Joe Jonas had that tell-all interview with New York Magazine and talked about how Miley Cyrus and Demi Lovato pressured him to smoke weed? Not so. Miley's response?
"If you want to smoke weed, you're going to smoke weed. There's nothing that two little girls are going to get you to do that you don't want to do. I thought maybe he was saying that like it was going to make him look badass. We were so young that it's actually like, 'How did you get peer pressured by me?'"