NEWS
Miley: Vanity Fair Scandal "Still Hurts"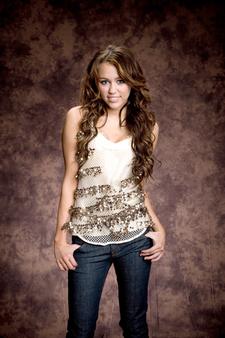 Although "embarrassed" by her near-nude Vanity Fair photo "mistake," Miley Cyrus believes the incident made her "even more relatable" to the public and doesn't think it will affect her career.
"I was embarrassed but also it's like, every career thing that I do can't be perfect, and sometimes my decisions are wrong," she tells Billboard. "I think that just makes me even more relatable."
She adds, "I don't think people will look at me any differently because they're like, 'You know what, I'm going to do stupid stuff too, and I'm going to make mistakes, and that's fine.'"
Article continues below advertisement
And while she's definitely trying to move on, the 15-year-old admits "it still hurts" when she thinks about those bare-back shots.
"But you know what, it doesn't mean that you can't move on," Miley says.
The Hannah Montana star, whose newest album, Breakout, will hit stores July 22, immediately apologized for the photos after they surfaced in April.
"I took part in a photo shoot that was supposed to be 'artistic' and now, seeing the photographs and reading the story, I feel so embarrassed," she said. "I never intended for any of this to happen and I apologize to my fans who I care so deeply about."