NEWS
OK! Exclusive: Million Dollar Listing LA's Josh Altman Talks Working With Kim and Kanye and Their Huge New Real Estate Purchase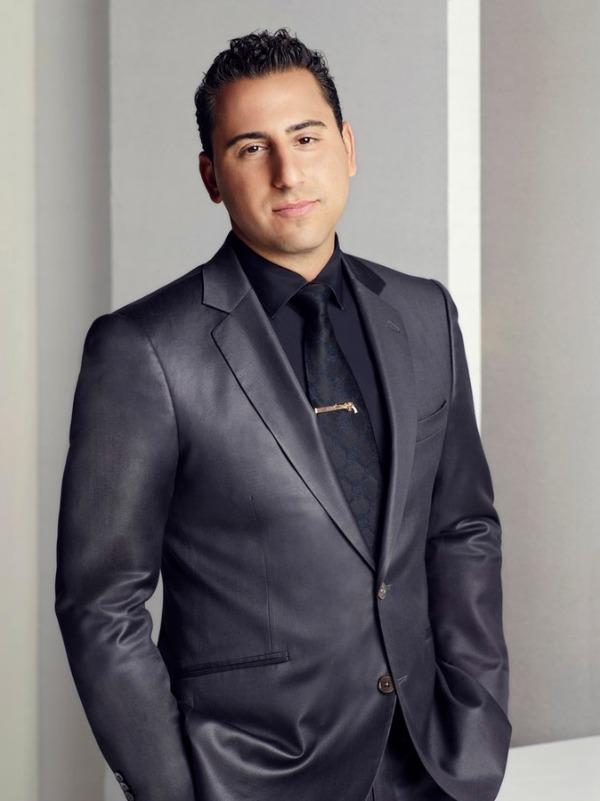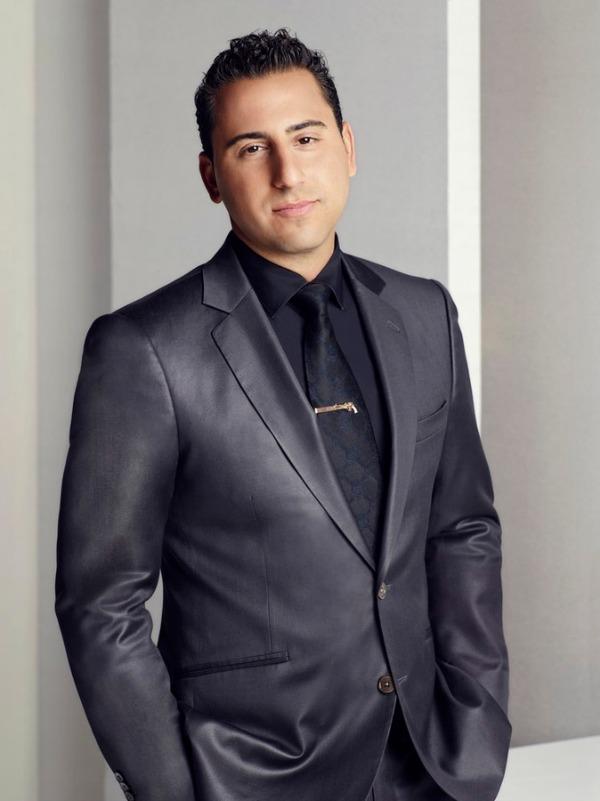 Josh Altman is a confident dude. He's confident in himself, he's confident in his business and he's confident that the seventh season of Million Dollar Listing Los Angeles is the best one yet. We spoke with him about the new guys on the show and his favorite nickname for them, what happens when a MDLNY-er comes out to LA and why wedding planning is stressing him out.
OKMagazine.com: How are you feeling going into the new season?
Article continues below advertisement
Josh Altman: Super excited. Excited to see how everybody responds to the new guys on the show. I'm happy there's new blood on the show, I think it brings a new energy to it. The dynamic between Josh Flagg and I is still awesome as always and these guys come out swinging trying to prove themselves.
OKMagazine.com: Has the dynamic between you and Josh Flagg changed at all? Has the addition of the Brits made you two closer?
JA: You would think, but no. Basically what happens is that the new guys on the show like to team up with the other guy to try and bring me down because I sell the most. You're going to see all of our dynamics together but I think that he gets along with those guys a little more than I do. I don't really care, because all I care about is selling while those guys take their time talking about what I'm selling.
Article continues below advertisement
Here's a fun fact: the rankings came out for last year and I was ranked #22 in the country with $225 million sold last year. And the new guys on the show, who claim to sell more than me, they sold $89 million last year, so they were ranked, I want to say #230. Yeah, a little bit lower—so just remember that when you're watching the show. I tried to find Flagg, but I can't count that high.
WATCH: How does Nicki Minaj do that with her butt in her new video?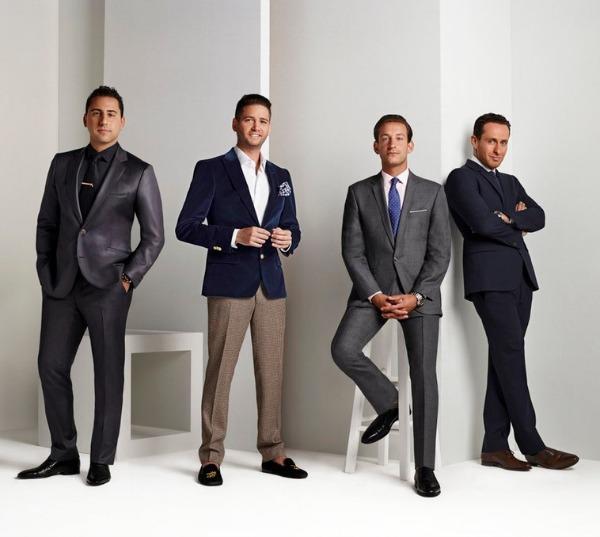 OKMagazine.com: You throw some good one-liners at the new guys this season, do you have a favorite you can share?
JA: (Laughs) Because they're British, they have awesome accents and they're new to the show, I of course like to give them a little Million Dollar Listing hazing. I think my favorite is Sherlock and Watson. That's my favorite. But I try to call them something different every time just as an inside joke.
Article continues below advertisement
OK! News: Mo'ne Davis pitches her way onto the cover of Sports Illustrated
OKMagazine.com: Was it weird to not have Madison around this season?
JA: Yeah, the only weird part is now I'm not going to fast-forward through those scenes when I watch the show. I will watch the whole show now.
OKMagazine.com: At the Million Dollar Listing NY reunion, they talked about making money and going for the big sale vs. showing interesting properties with a story on the show. What is your take on that argument?
JA: So this is where I stand on this: the viewers tend to remember the better stories. And the better stories are not always the biggest, best properties. I'm at a point in my career where I travel around and I speak to other agents around the country and around the world and try to help them build their business and become successful in real estate. For me, it's about getting across new ways to close deals, new situations that agents can watch and actually learn from. So for me it's more about the interesting deal than the money because that's not going to make a difference.
Article continues below advertisement
OKMagazine.com: You've got enough of that already!
JA: Well I never have enough of that! I treat all my clients the same whether it's a $500,000 condo or a $20 million house. I treat the deal the same and I think that's important, so one's not going to make me work harder than the other.
OK! News: Colin Hanks really wants a selfie with this Top Chef star
OKMagazine.com: Are there any new features in a home we'll see this season that we've never seen on the show before?
JA: There's a grotto which is pretty cool. The grotto is awesome, with a beautiful view from a house in the hills. This season you get to see also the investor side of me which is important. A lot of people don't realize I'm a major investor in real estate as well as obviously buying and selling for other people, so you get to see a little bit of that too, which is nice for me because I like people to know that. Also, we have a couple of celebrities that come up on the show this year that I work with which is cool.
Article continues below advertisement
OKMagazine.com: It's mentioned in the show's preview that inventory is very low now, how come?
JA: The market's hot, thank god, so everybody's doing very well in their business, everybody's breaking their own records which is nice. But at the end of the day, people who price their property the correct price and price it to sell, it will sell immediately. There's so many people looking to buy homes right now, the rates are super low so that's helping. Also in the high-end market, which is what we deal with, you're getting all these Russian, Saudis, and Chinese people coming in and investing their money in real estate because it's a safe bet for them to take it out of their own country. So because of that, in the high-end market, there's not a lot available. To be honest with you, my last 8 out of 10 deals were with Chinese buyers, believe it or not, which is crazy.
OKMagazine.com: There was a recent article that said a huge amount of places in NY are sold to foreign buyers who aren't even living there most of the time. Do you find that to be a similar situation in LA too?
JA: Yup, right after this I'm literally on my way to go show a house to a Saudi who wants to be here 4 weeks a year. And that's it. But it's not about them being here, it's about a safe place for them because the confidence in the United States market is a lot safer bet for them. Everybody's buying though. We have normal people buying million dollar houses out here, which you know doesn't get you much, but it's great for an engaged couple or a person who got his first big job just because the rates are so low and money is so cheap to borrow. A lot of times, a mortgage is less than your rent.
Article continues below advertisement
OKMagazine.com: Is there anywhere in the world that you haven't sold a property yet that you still want to achieve?
JA: I would love to sell a property in Israel because I know that their real estate market right now is booming, so I'd love to put that one in the books.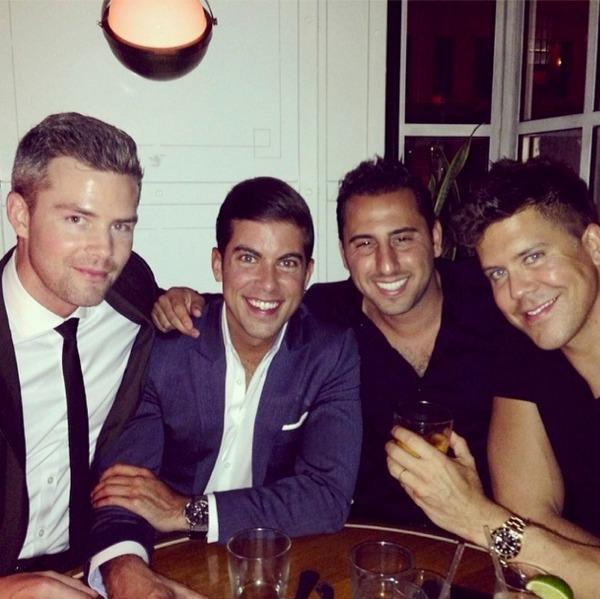 OKMagazine.com: We see Ryan Serhant in the preview for this season, how did that crossover happen?
JA: I don't know much about that because I wasn't involved in it, but from what I hear, Josh Flagg kind of puts him back on the plane to New York because yeah, I don't know if that style's going to work as well out here. He seems like a nice guy, but it's not very easy to crossover. But happy to have him and exited to see that episode because I haven't even seen it. I've done deals with Fredrik before, I've sold places in New York City and I like working with those guys, especially Fredrik. At the end of the day, when it comes to sending my business out there, it goes to Fredrik.
OKMagazine.com: Did you have any interaction with the Miami people?
JA: I met them once at the upfronts. It's funny, a lot of people ask me questions about Miami. I thought it was entertaining because I like to watch the Million Dollar Listings, I'm not going to lie, I watch them all. I like seeing deal get done and I like seeing other realtors styles, which is a lot of the reason why people watch the show anyway. My favorite out of that group is Chris. I think he's fun to watch and you can tell he can close a deal. So I like seeing other people who are good at what they do.
Article continues below advertisement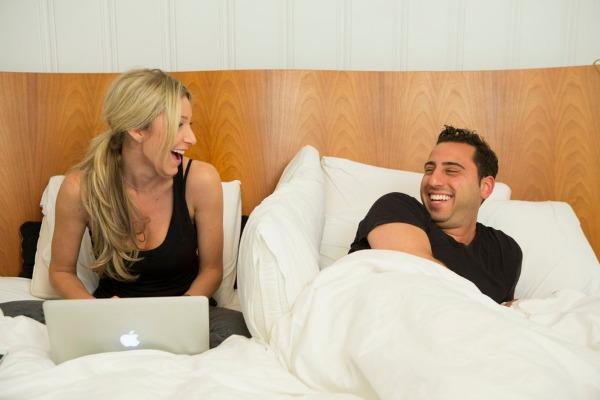 OKMagazine.com: We're also getting a glimpse into you and Heather planning your wedding this season. What was the hardest part of that?
JA: Uh, everything? It's super stressful because I had my business and 4 other businesses that I run going on at the same time as trying to do a wedding in a short amount of time. A lot of pressure, there's a lot of decisions to be made and you get to follow the ups and downs of planning a wedding with Heather and I this season. It's fun, because whenever you get to see a different part besides the real estate, it allows the audience to get to know us a little better.
OKMagazine.com: Are you classifying yourself as a groomzilla at this point?
JA: Not a fucking chance! Are you out of your mind? No, I'm a perfectionist. I like to be involved in all aspects of my business and that kind of spilled over in my life. I was probably more involved in wedding planning than most guys prefer to be, but only because when you're doing a wedding, a lot of your clients will be there. It's a wedding, but your kind of mixing business with pleasure.
Article continues below advertisement
WATCH: Bryan Cranston and Aaron Paul reunite—but you've never seen them like this before!
OKMagazine.com: You worked with Kim and Kanye on their last house—did you have anything to do with their new house, and were you surprised they moved again so soon?
JA: Unfortunately, I did not. That was in the neighborhood where all her family is already there and they have their go-to person in that neighborhood. Kim is one of the sweetest people I've ever dealt with, she's so on her game and you gotta respect that. It makes sense. Lets put it this way: I was talking to my brother the other day and we were laughing about how they all buy houses across the street from each other. But we looked at each other and said, you know what, if we had the money they have, we'd also buy houses across the street from each other. It's fun, when you get to a certain point of success in your life, I come from a very tight family and I'd love to live across the street from my brother. I don't know if my fiancé would like that though.
Million Dollar Listing Los Angeles premieres tonight at 9 p.m. ET on Bravo.
What celebrity would you want to see on MDL LA? Tell us in the comments below or on Twitter @OKMagazine.