NEWS
'Utter Sadness': Flight 1549 Survivors Recall Feelings Of Doom Before Miracle Landing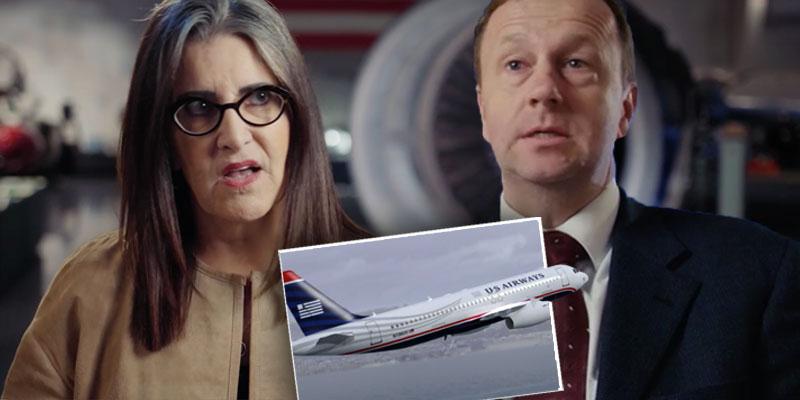 A total of 155 people feared for their lives when US Airways Flight 1549 malfunctioned above Manhattan's Hudson River on January 15, 2009. Not knowing heroic Captain Sully, 67, would end up saving them all, passengers began to prey and pen notes to their loved ones, weeping as they wrote out their final goodbyes.
"My seatmate was holding my hand, he was praying and he was very connected to me during this entire incident. It was the end of the world to me cause I was not going to survive this plane crash," says survivor Denise Lockie in a teaser for REELZ's new docuseries, Collision Course: Captain Sully.
Article continues below advertisement
PHOTOS: Brighter Days! Selma Blair Bags New Man After Airplane Meltdown
"So that's when I started my... basically my goodbyes. You know 'I'm never gonna see my wife again and hug my kids again. And it was just an awful, horrible, horrible feeling," recalls survivor Dan Vinton.
He thought: "My kids have to grow up knowing that their father died in a plane crash, something that absolutely is gonna not leave them for the longest time. And then my wife…Just horrible."
Collision Course: Captain Sully airs Sunday, September 23 at 10 ET / PT on REELZ.