NEWS
Mystery Solved! Hulk Hogan's Sex Tape Released by Bubba the Love Sponge's Former Employee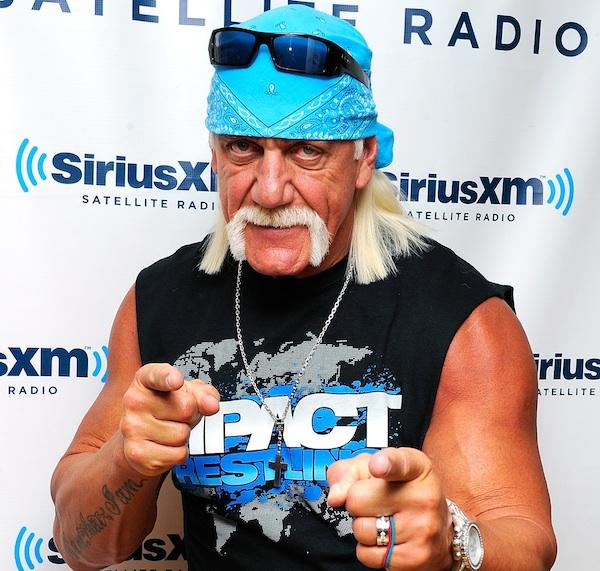 As Hulk Hogan made various media appearances to talk about feeling devastated and betrayed by the public release of his sex tape, he sounded pretty adamant about finding whoever secretly shot the video and released it to the public.
OK! GALLERY: LINDSAY LOHAN GOES FOR A LATE NIGHT RIDE POST-REHAB
"I'm going full-blown to try to find out who did this to me, and why, and what's the motivation," he indicated to Howard Stern on his radio show. Well, RadarOnline reports an update to the situation and it sounds like the Hulk won't need to do much searching. The culprit has been found! It was a disgruntled former employee of Hulk's BFF, Bubba the Love Sponge.
Article continues below advertisement
An insider revealed that after Bubba left Sirius XM Radio, his unpaid staff was left behind, too. Apparently he "showed it to a bunch of people" and well, one of them attempted to get even.
"It's a former employee of Bubba's who was outraged when he left Sirius to go back to terrestrial radio. He wanted payback."
OK! GALLERY: FAMOUS CELEBRITY MELTDOWNS AND BURNOUTS
The source also pointed out that Bubba wasn't about to betray his friend: "Even though Bubba knew how much the Hulk sex tape would be worth, he didn't stab his friend in the back; he's not the one who released it."
So now that we (apparently) know who leaked it and their possible motivation, the insider added Hulk's so-called surprise over the leaked tape shouldn't be so shocking.
The source dished, "Hulk acting all shocked at the release of the tape is crap. The tape was first shopped about three years ago, and Hulk was initially blindsided by it. But he's been fully aware this whole time that it's out there."