NEWS
New Tunes Tues: 5 Songs To Know This Week Like Kanye West's "Drunk In Love" Remix and More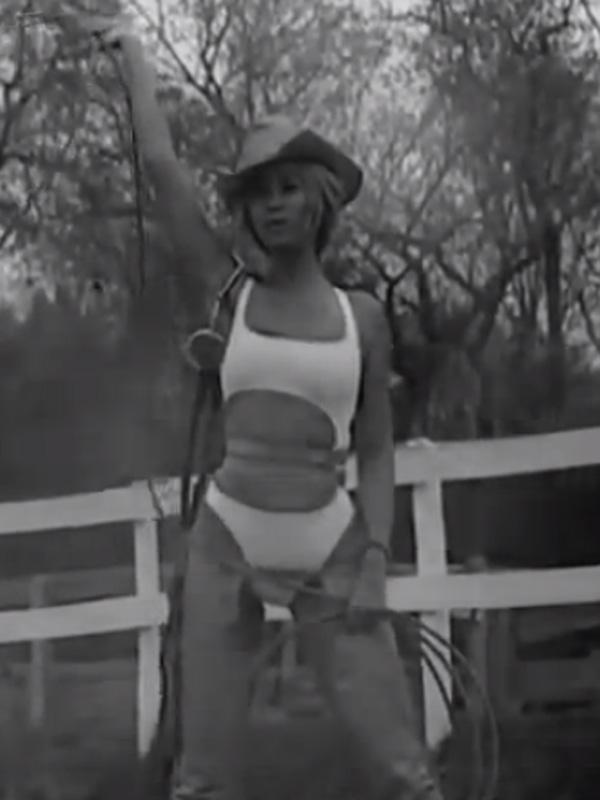 Welcome to New Tunes Tues, where we tell you what newly released songs/albums/music videos etc require your attention immediately. Keep scrolling to listen to this week's must-know new music from JoJo, Kylie Minogue, and that Kanye West/Beyonce remix everyone's talking about...
Poll: Vote For Which Music Couple Had The Most Romantic Valentine's Day
Beyonce ft. Jay Z and Kanye West, "Drunk In Love" remix. If you ever wondered what Kim and Kanye's sex life is like, this song is the answer to your prayers. Kanye recorded a verse for Bey and Jay's "Drunk in Love" in which he sings about things like "reverse that cowgirl" and "I impregnated your mouth girl." Lots of imagery, sure, but still, the verse is a nice addition to the already-great song. Beyonce posted a teaser trailer for the new video too, PS!
Article continues below advertisement
youtube=https://www.youtube.com/watch?v=RcXDp9iauzE&w=640&h=360
Photos: See Rihanna's Most Naked Instagram Pics Ever
Ellie Goulding ft. Skrillex, "Because." These two used to date each other, but even a breakup can't stop them from making great music together. This track incorporates both artists' signature EDM sounds and is pretty rad:
youtube=https://www.youtube.com/watch?v=jixnXtU-sPY&w=480&h=360
The Killing Lights, "Waste My Time." This new rock band, who consider themselves a mix between 30 Seconds to Mars and Kings of Leon, have just released their debut single, "Waste My Time." Promise that the 3.5 minutes you're about to spend listening to the track isn't a waste of time though:
youtube=https://www.youtube.com/watch?v=Xkwgkyw-sIk&w=480&h=360
OK! Exclusive: Listen to The Debut Single from The X Factor's Josh Levi!
Article continues below advertisement
Kylie Minogue and Enrique Iglesias, "Beautiful." It's not ironic at all that two of the most gorgeous people ever are singing a song together titled "Beautiful," right? Either way, the title lives up to the song, which is a gorgeous ballad that perfectly blends their two voices together. This is just a snippet until the full song comes out, FYI:
youtube=https://www.youtube.com/watch?v=x4SEdqeiRM8&w=640&h=360
JoJo, #LoveJo. As a Valentine's Day gift to her fans, JoJo released a four-song EP, being touted by critics as "excellent."  Stream the entire thing below, then download it for free because yes, JoJo is that awesome.
OK! News: Listen to Lea Michele's New Song for Cory Monteith
What's your favorite new song of the week? Any we missed? Vote for your favorite song below and tweet your pick @OKMagazine!
polldaddy poll=7810335