NEWS
Noah Cyrus Set to Go On the Road with Big Sis Miley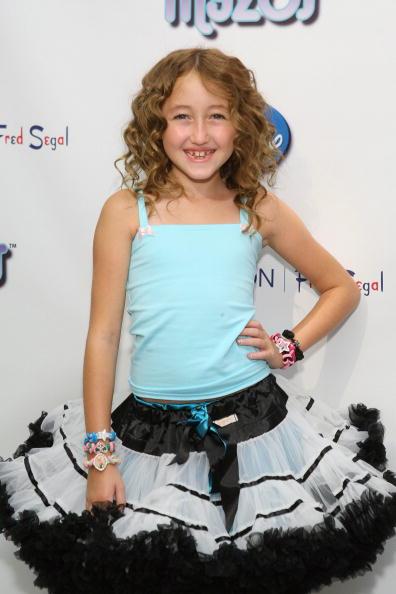 Decked out in an adorable tutu Noah Cyrus, 9, along with gal pal Emily Grace Reeves, 8, hosted the Disney Myzos jewelry launch on Aug. 22, where Noah revealed new plans to take her show on the road as she teams up with triple threat sibling Miley Cyrus.
After starring in her latest movie Ponyo, which grossed about 1.2 million on its opening day, Noah revealed her next career step to OK!.
"Now we're working on our show, The Noie and Ems Show and were going to be bringing that on the road with my sister Miley, and be on Miley World with her, too," Noah tells OK!. "It's going to be so fun!"
Article continues below advertisement
Although Miley and Noah may have a seven year age difference between them, Noah reassures OK! that she can still hang with her big sis and some of her pals on the bus.
"We have fun on the bus and we play video games in the front," she dishes to OK!. "We love to snack on Lucky Charms and so does Miley."
Fun and games aside, Noah and Emily still take special career and fashion tips from their superstar inspiration.
"Miley helps us with acting and my dad Billy Ray Cyrus and my sister always tell us to have fun or it won't work," reveals Noah."She has also has helped us pick out some of our outfits."
But what are the pint-sized starlets most excited about for going on tour with Miley?
"I'm excited because we'll be doing home schooling on the road and we get to go on field trips!" Noah gushed to OK!.
By Gena Oppenheim