NEWS
Non-Binary Teen Murdered At Holiday Party, With Video Of Death Broadcast On Facebook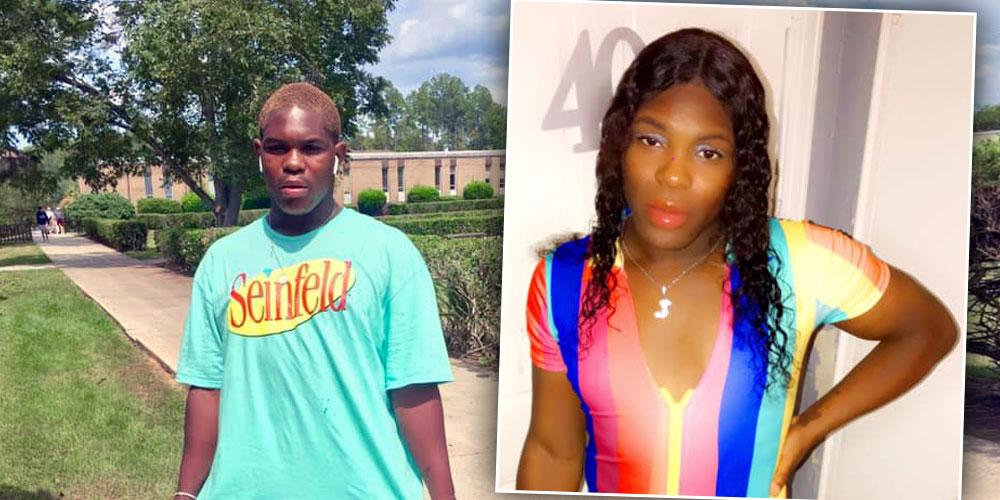 Jaheim Pugh, a 19-year-old whose mother said identified as both a man and a woman, was shot and killed at a holiday party in Alabama earlier in December — and the video of his death was broadcast on Facebook for all to see and pore over.
The family of Pugh is speaking out, saying that the murder was a hate crime triggered by the brightly colored rainbow bodysuit Pugh, who also went by the name Bella and used interchanging he/him, she/her pronouns, wore to the party.
Article continues below advertisement
"People hated him because of what he wore and it's not right," she said.
A suspect in the shooting, which also injured two others, was taken in on December 16. James Lee James Jr., 33, however, says he isn't the one who shot Pugh, and that whoever did better "fess up to it."
"It wasn't me, I know that much," James Jr. said, according to local news. "They knew who it is, but it's all good. I'll be out soon."
Article continues below advertisement
Police say they are not investigating this case as a hate crime. Alabama's current hate crime statutes do not take crimes against gender identity or sexual orientation into account.
CLOSE CALLS: THESE STARS CHEATED DEATH — OK! LOOKS BACK AT THEIR EPIC TALES OF SURVIVAL
Pugh's sister wrote an anguished post on Facebook, stating that she believes her brother was murdered for being gay, as well as his fashion style. She begged for tolerance and acceptance: "My brother got killed for wearing A WIG, MY BROTHER GOT KILLED FOR WEARING GIRL CLOTHES...I want people to know you don't have to accept the lifestyle but please RESPECT IT. My brother bothered nobody."
"He wanted to be him," Tiffany Pugh said of her son. "He said, 'I just wanna be me momma. I just wanna be me,' is what he said, and I support him."