PHOTOS
From Murders To Sexual Assault: Inside 12 Crimes From 2020 That Left Us Shocked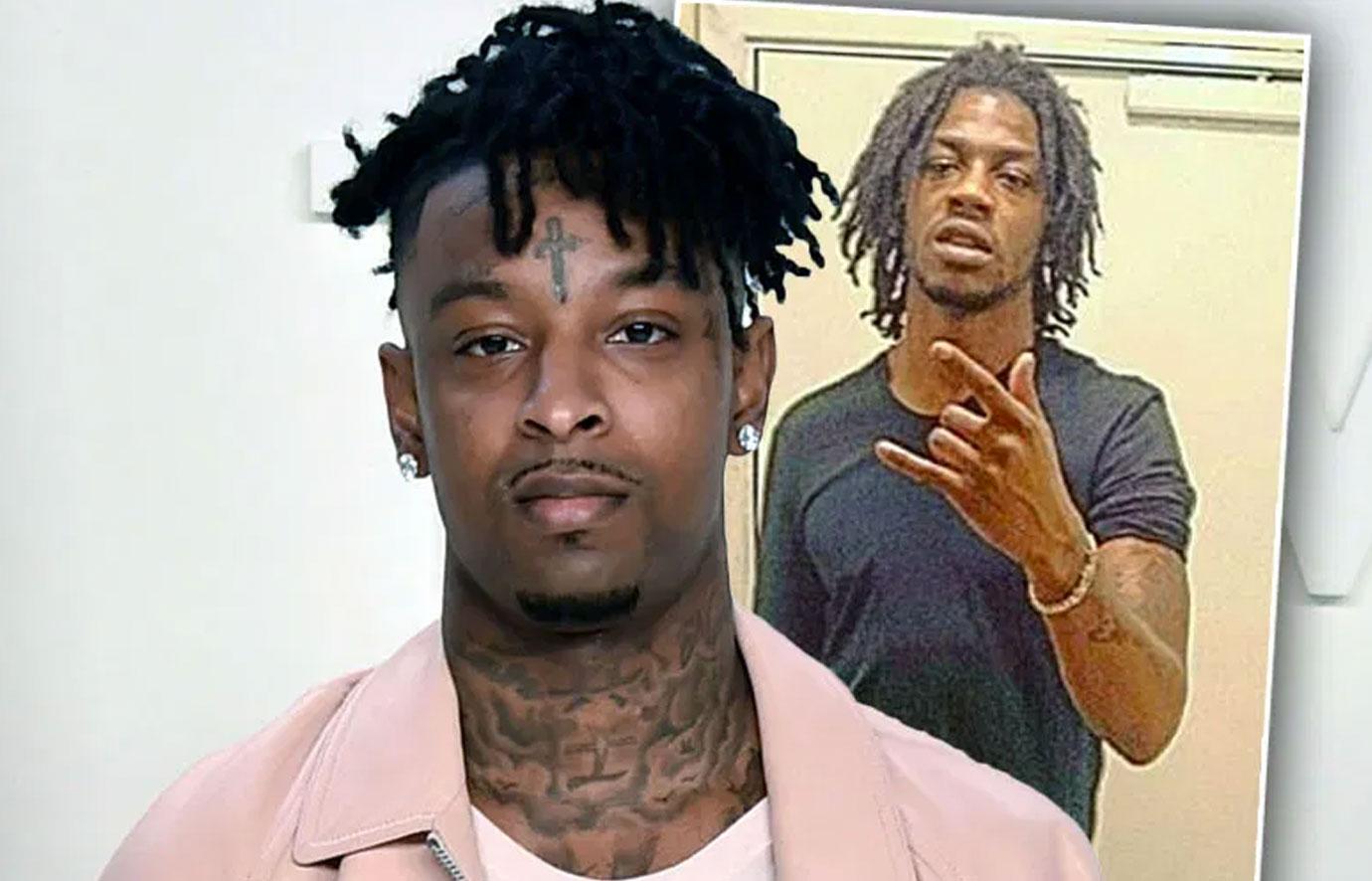 While the COVID-19 pandemic made 2020 an unforgettable year, so did the shocking crimes that took place in the past 12 months, with sex abuse and mass murders making up for a significant number of felonies.
Tensions appeared to be at an all-time high following the death of George Floyd in May 2020, sparking a worldwide protest — just two months before the murder of Breonna Taylor left many people demanding justice for her shocking demise at the hands of the Louisville Metro Police Department.
Article continues below advertisement
Derek Chauvin's Posts $1 Million Bond After George Floyd's Death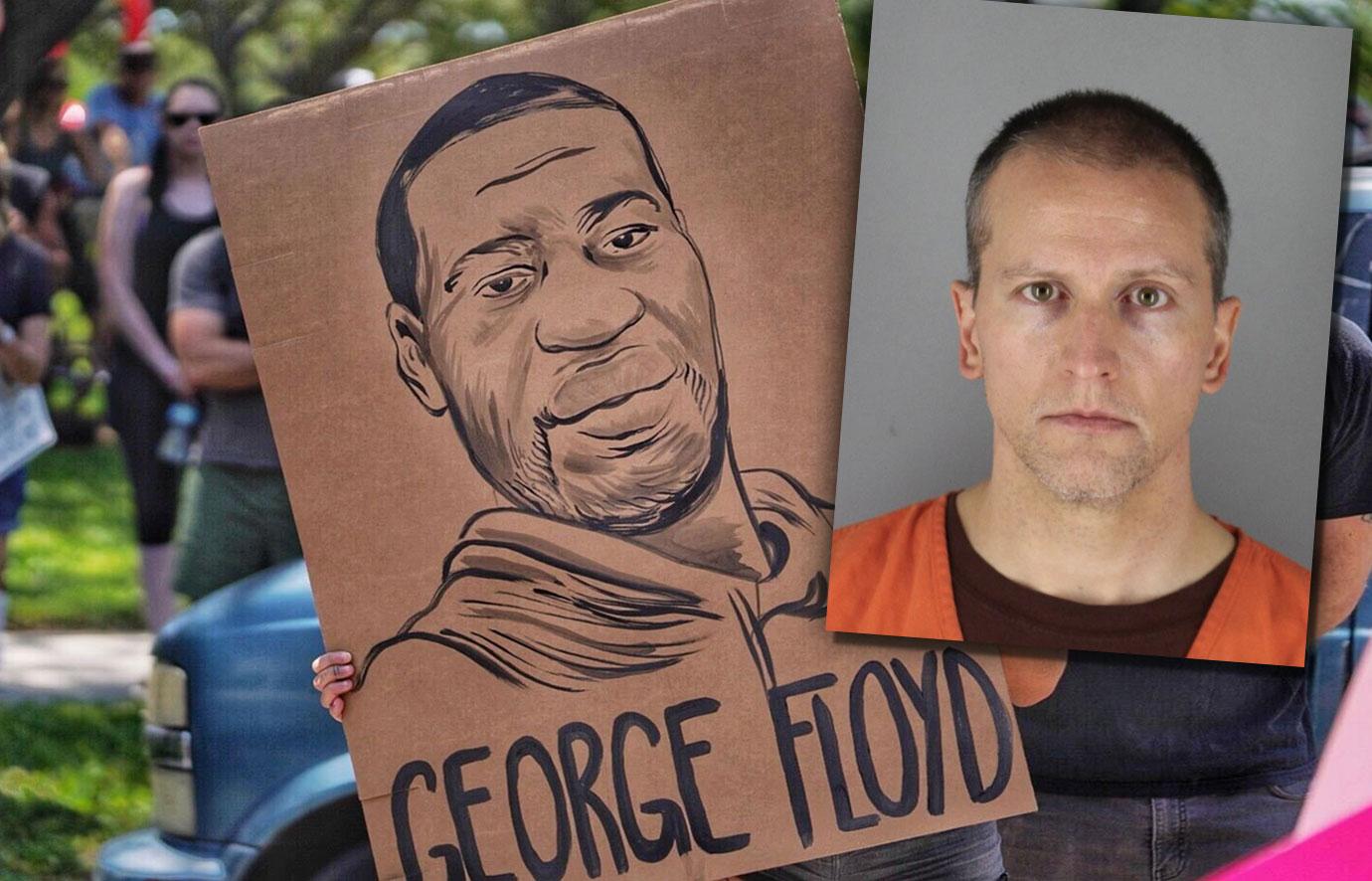 Following Derek Chauvin's arrest for the murder of George Floyd in May, protestors were stunned when it was revealed that the ex-Minneapolis police officer posted $1 million bail.
The 44-year-old, who faces two counts of second-degree murder, second-degree manslaughter and third-degree murder for the horrific killing of Floyd on May 25 — when he kneeled on the latter's neck for eight minutes — left the nation divided with his release from prison.
"Derek Chauvin's release on bond is a painful reminder to George Floyd's family that we are still far from achieving justice for George," said Ben Crump, the attorney working with Floyd's family on the case. "The system of due process worked for Chauvin and afforded him his freedom while he awaits trial."
Article continues below advertisement
Ann Marie Allegedly Shoots A Man In The Head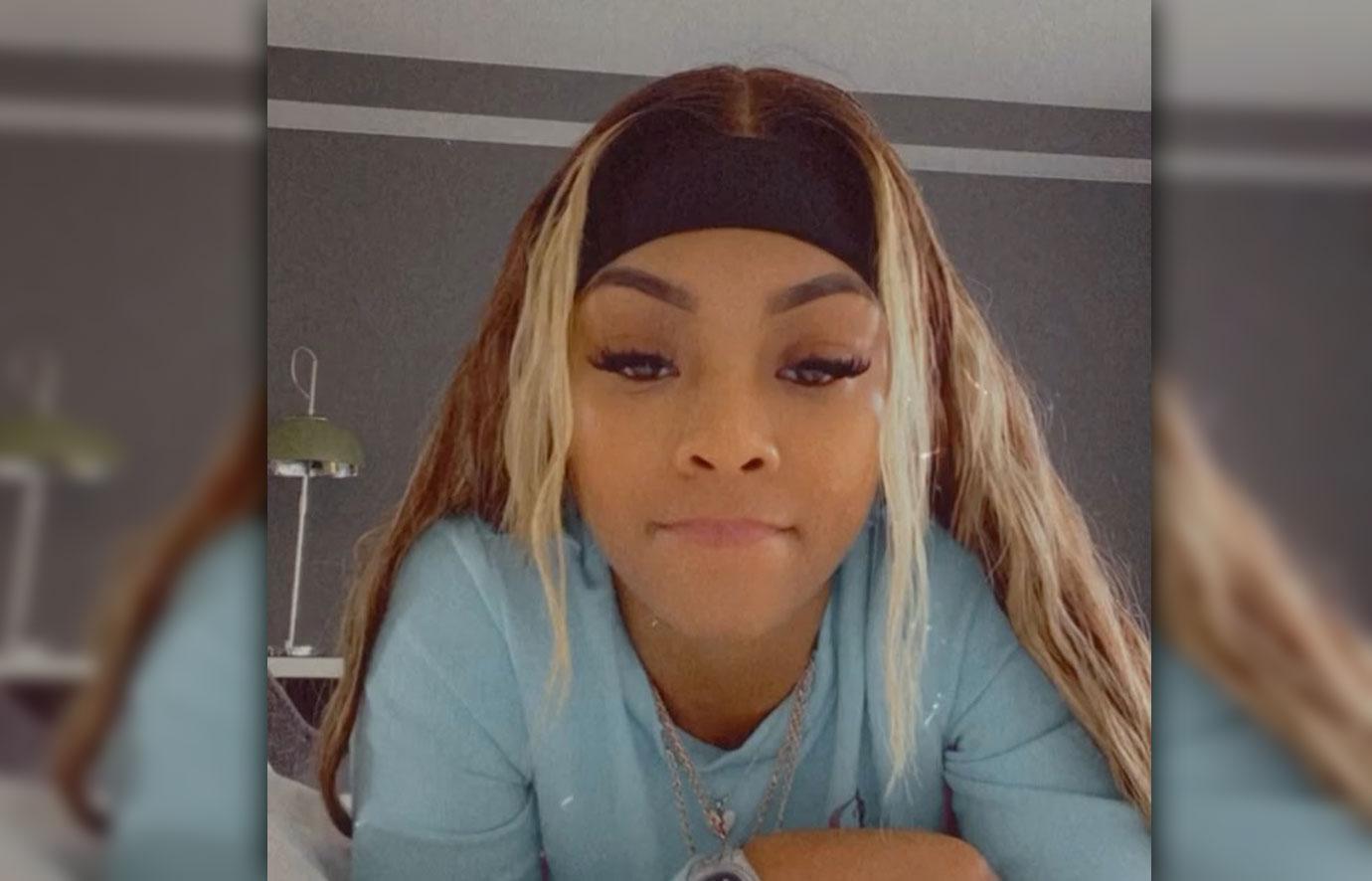 Before her music career could even take off, rapper Ann Marie stunned fans in December, following the news she had shot a man in the head at the Buckhead hotel in Atlanta, Ga.
According to the 25-year-old, the gun used to shoot the unidentified person fell to the ground before hitting the victim, but it was later found out that the two had been dating, though it remained unclear what exactly transpired while Marie was in the hotel with him.
Just a month prior, the up-and-coming female MC was booked for battery and driving without a license, having also faced time behind bars in 2018 for speeding and failure to have a license.
Article continues below advertisement
New Video Footage Details The Death Of Breonna Taylor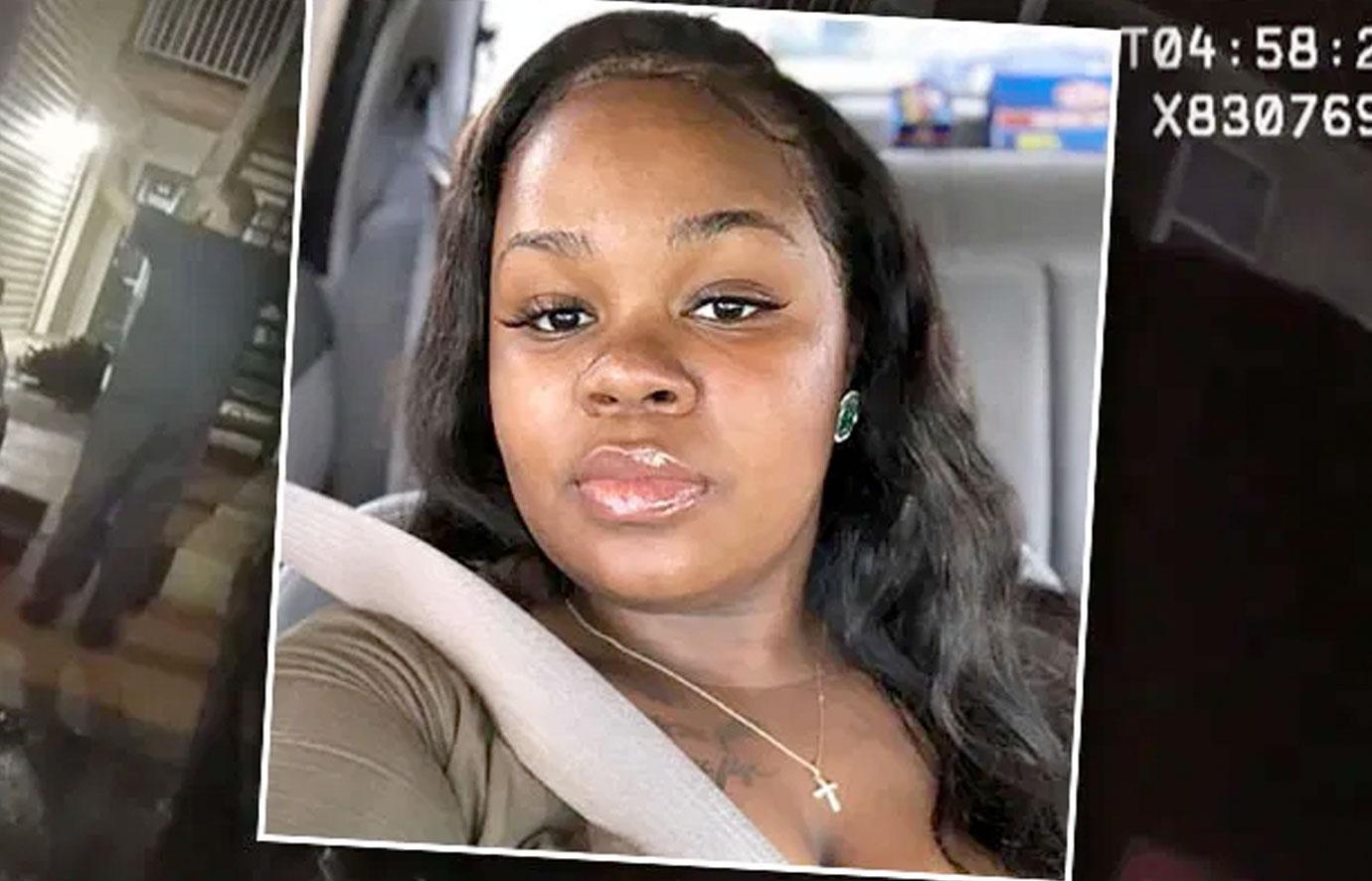 Breonna Taylor's death in March certainly didn't go unnoticed. While her family demanded the arrest of her killers, in October, new video footage was released, showing what transpired minutes after the medical technician was shot five times in her home in Louisville, Ky.
In one clip, her boyfriend, Kenneth Walker, is seen outside of her home while talking to the SWAT team, who questioned him on who else was inside the apartment, to which he sobbingly responded: "Nobody, my girlfriend's dead."
It was later uncovered in text messages that Walker, who is believed to have been selling drugs, fired his gun at the cops, claiming he thought they were intruders when they approached and entered Taylor's home.
Cops wound up shooting their guns, which had subsequently led to the death of Taylor.
Article continues below advertisement
"Infected" Man Spits On Hikers While Claiming To Have COVID-19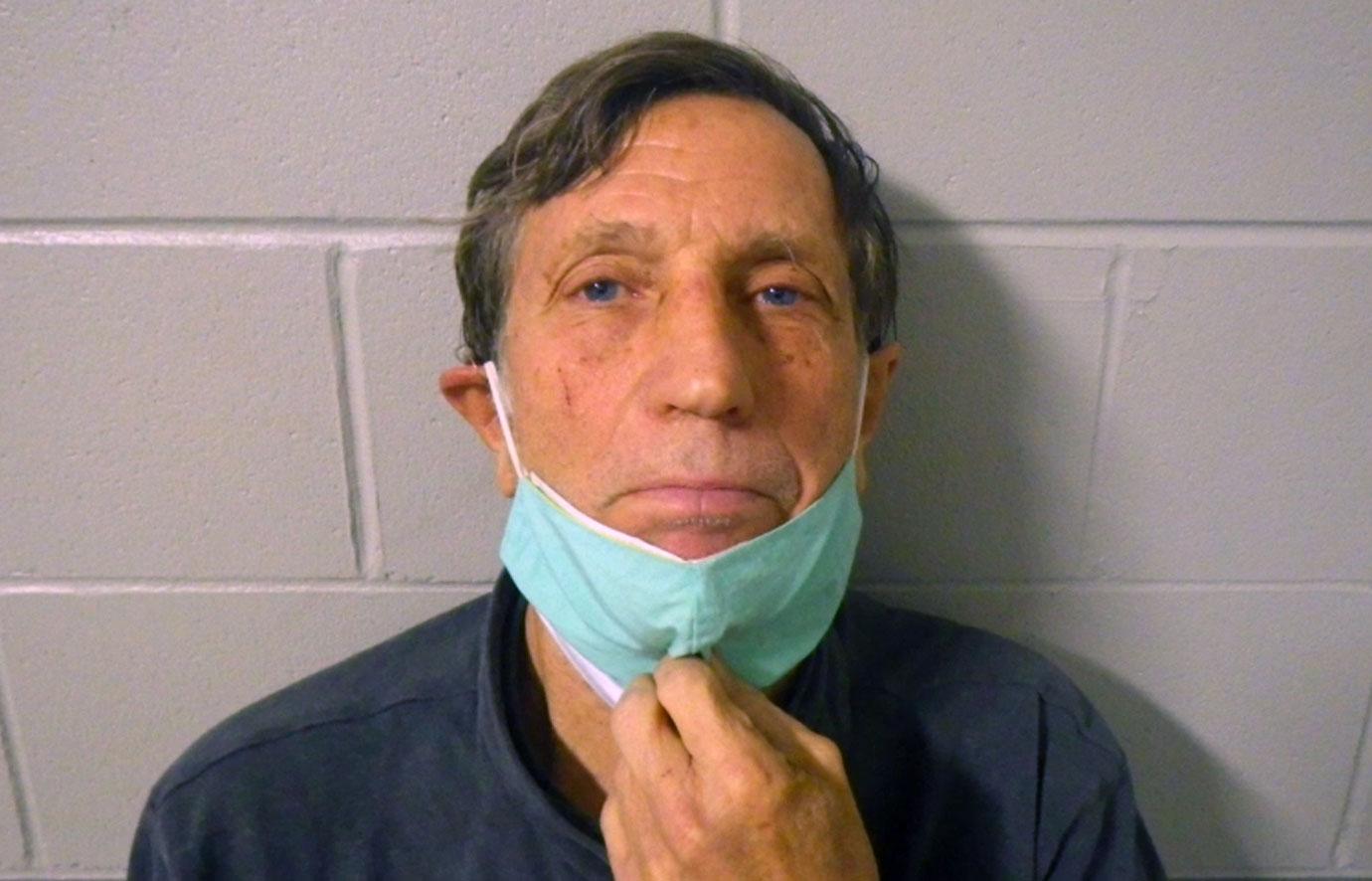 In November, Hale Powell was arrested in Massachusetts for reportedly spitting on unmasked hikers who weren't wearing any face protection during their outing.
To make matters worse, Powell told the two women how irresponsible and selfish they were being for not wearing a mask. After an intense argument between Powell and the hikers, he later said: "I have COVID, I tested positive."
Shortly after, Powell began spitting on both women repeatedly. He was arrested, and it looked as if the police didn't have to do too much investigation since onlookers were quick to provide dozens of tips related to the incident.
Article continues below advertisement
Girl Beaten To Death With A Baseball Bat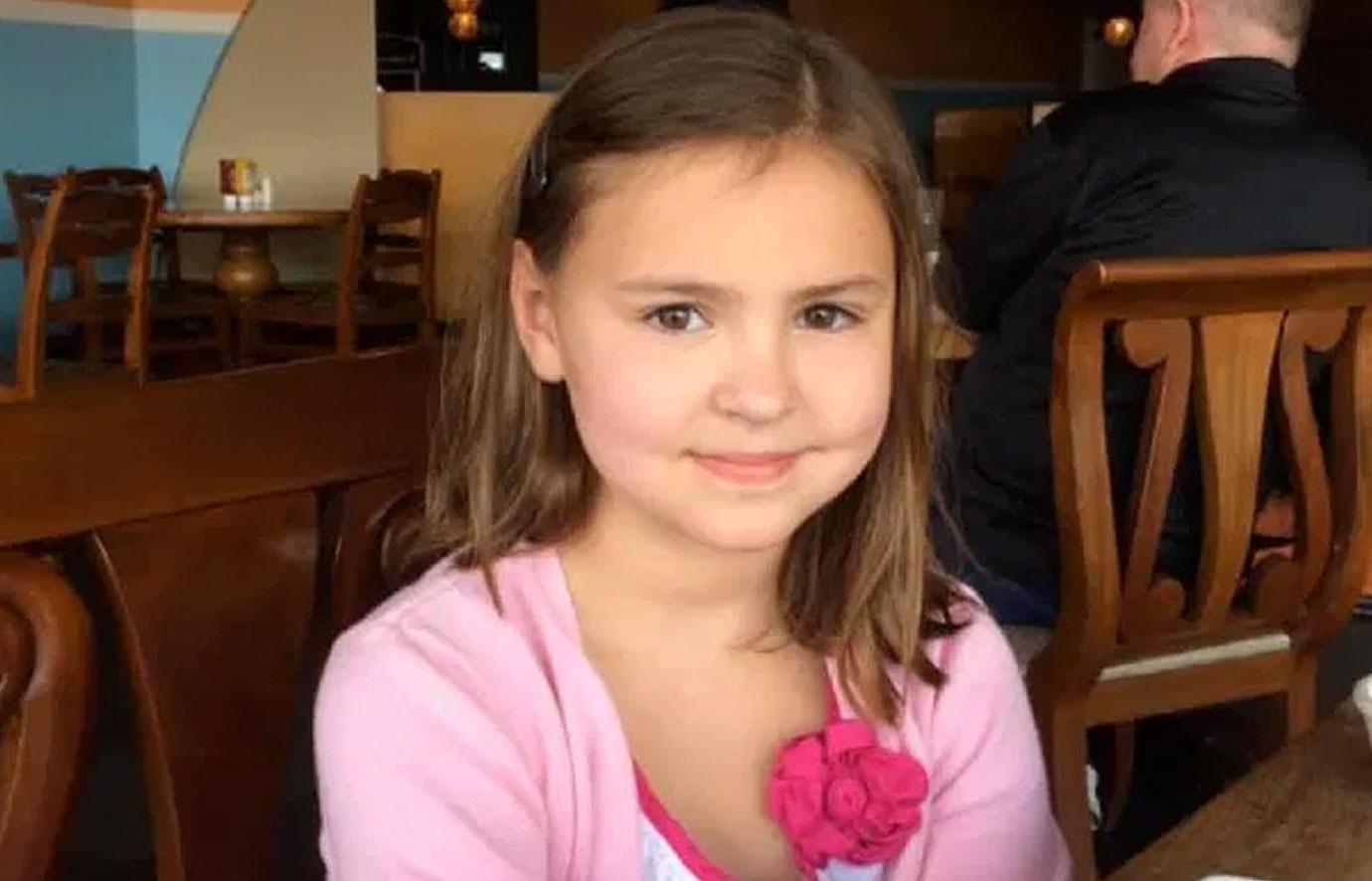 Two suspects were named in the tragic death of Madison Sparrow, a 17-year-old Delaware girl who was lured into the woods and beaten with a baseball bat in October.
Her ex-boyfriend, Noah Sharp, and former classmate, Annika Stalczynski, were both arrested within two weeks of cops discovering Sparrow's body and charged with first-degree murder, first-degree conspiracy and possession of a deadly weapon.
Sharp later confessed to the murder and mentioned that he was assisted by another person, who had not been identified in court documents, but reports say that it was Stalczynski. Prosecutors believed Stalczynski and Sharp were having a relationship shortly after Sharp and Sparrow called it quits.
Article continues below advertisement
21 Savage's Brother Is Killed In London Stabbing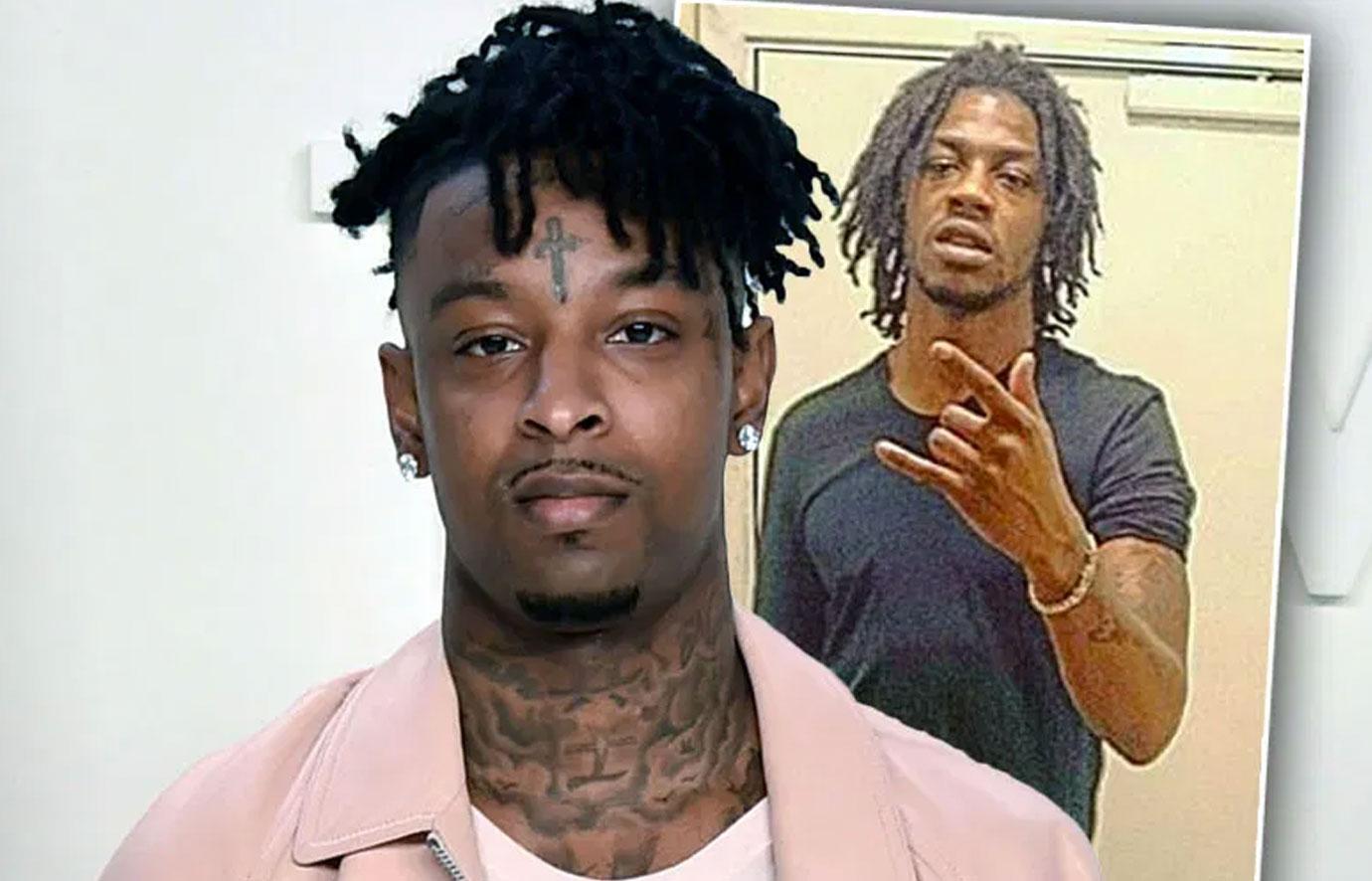 The death of 21 Savage's brother Terrell Davis left his family in complete disbelief.
The latter was stabbed to death at Blenheim Gardens estate in South London while helping his grandmother with her grocery shopping.
"He was coming back to the house when he saw an old friend," an insider told the Daily Mail. "They started arguing over something and then suddenly he stabbed him. It was completely out of the blue."
While Tyrece Fuller, 21, was later charged with the bloody murder, his famous sibling took to Instagram and wrote: "Can't believe somebody took you, baby bro."
Article continues below advertisement
'Cheer' Star Jerry Harris Charged With Producing Child Pornography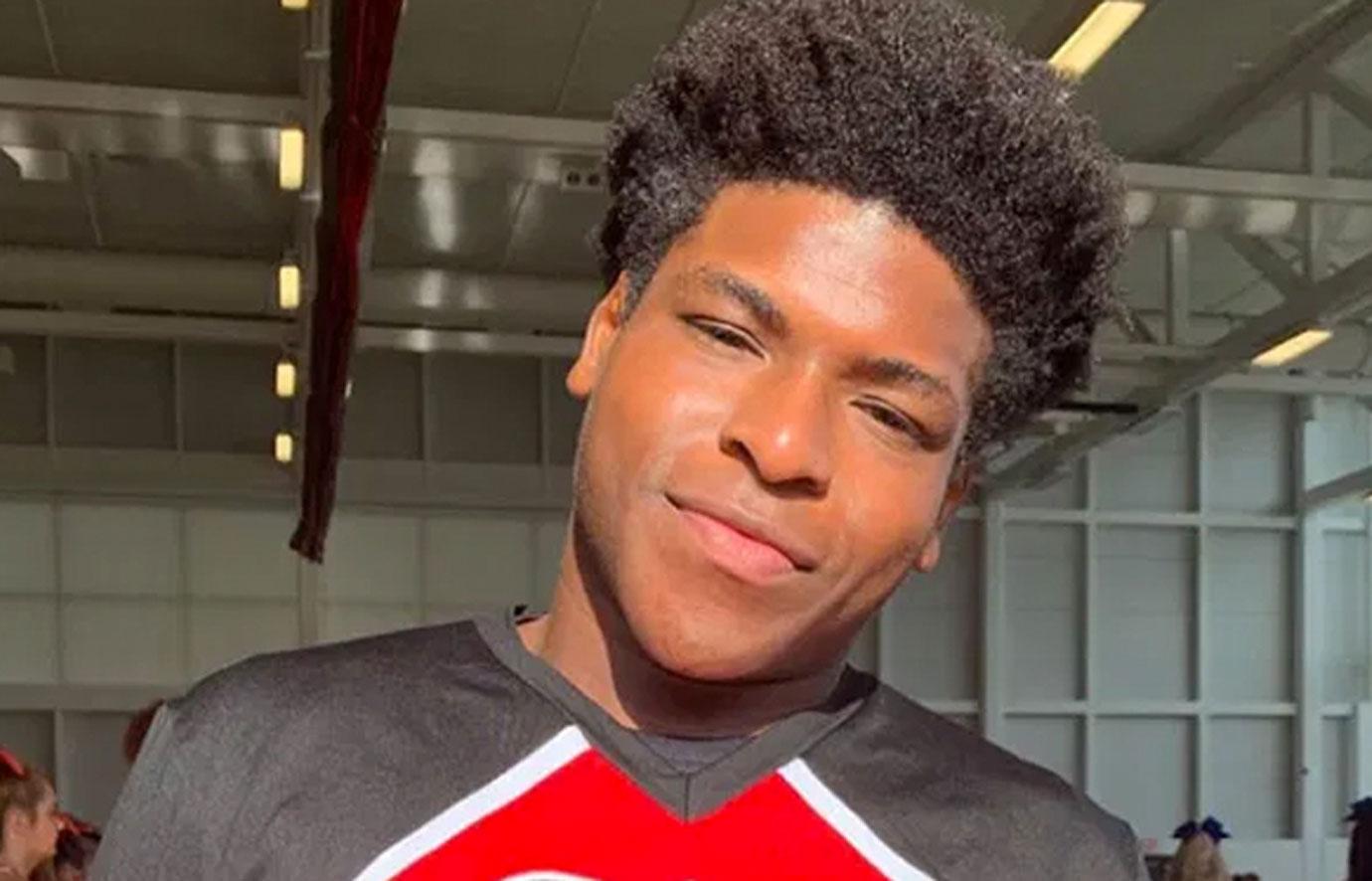 Jerry Harris, who landed his big break starring in the Netflix series Cheer, was arrested in September and charged with one count of producing child pornography.
According to court documents, the 21-year had allegedly "enticed an underage boy to produce sexually explicit videos and photos of himself" through the help of multiple social media apps.
In screenshots obtained by USA Today, Harris is alleged to have told 14-year-old twin boys from Texas to stretch their legs while naked and was also accused of asking one of the siblings to have sex with him at two cheerleading competitions in 2019.
He pleaded not guilty to the federal felony charges.
Article continues below advertisement
Two Arrested After A Body Is Found In California Golf Course Pond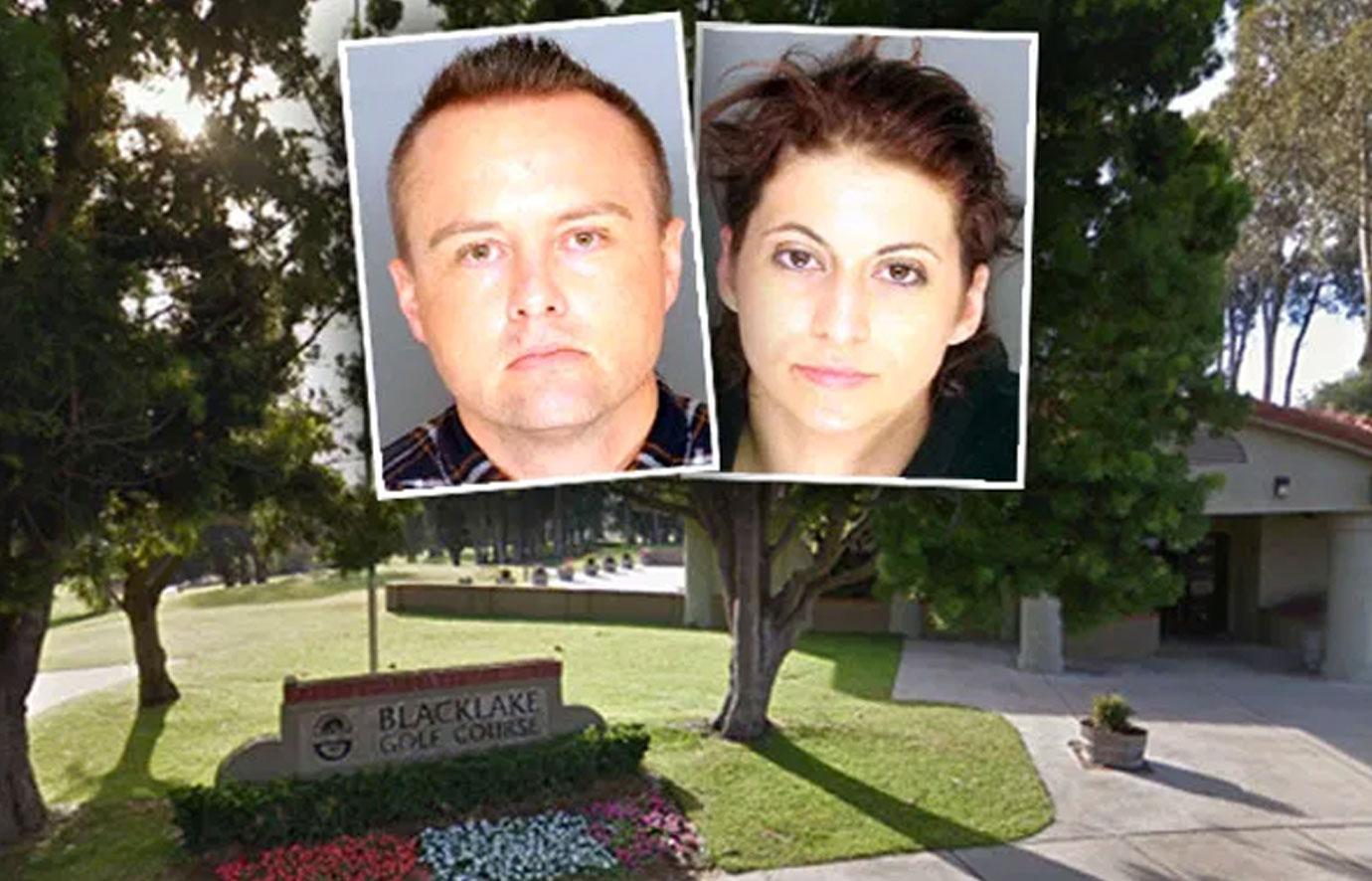 Donald Anderson and Kimberly Machleit were arrested after cops discovered a dismembered body in a late at San Luis Obispo County golf course in September.
"As a result of the search, the suspected missing person's remains were recovered from a lake on the property," Raquel Zick, a spokeswoman for the sheriff announced.
Machleit and Anderson were both residents of Santa Maria, while the unidentified victim had reportedly been missing since 2018.
"It appears that the victim was murdered in the city of Santa Maria and dismembered before being disposed of at the golf course," the Santa Barbara County Sheriff's Office explained.
Machleit was held on a $2 million bond, while her partner in crime was held on $1 million bail.
Article continues below advertisement
Maryland Woman Kills Her Husband — Then Herself — After An Argument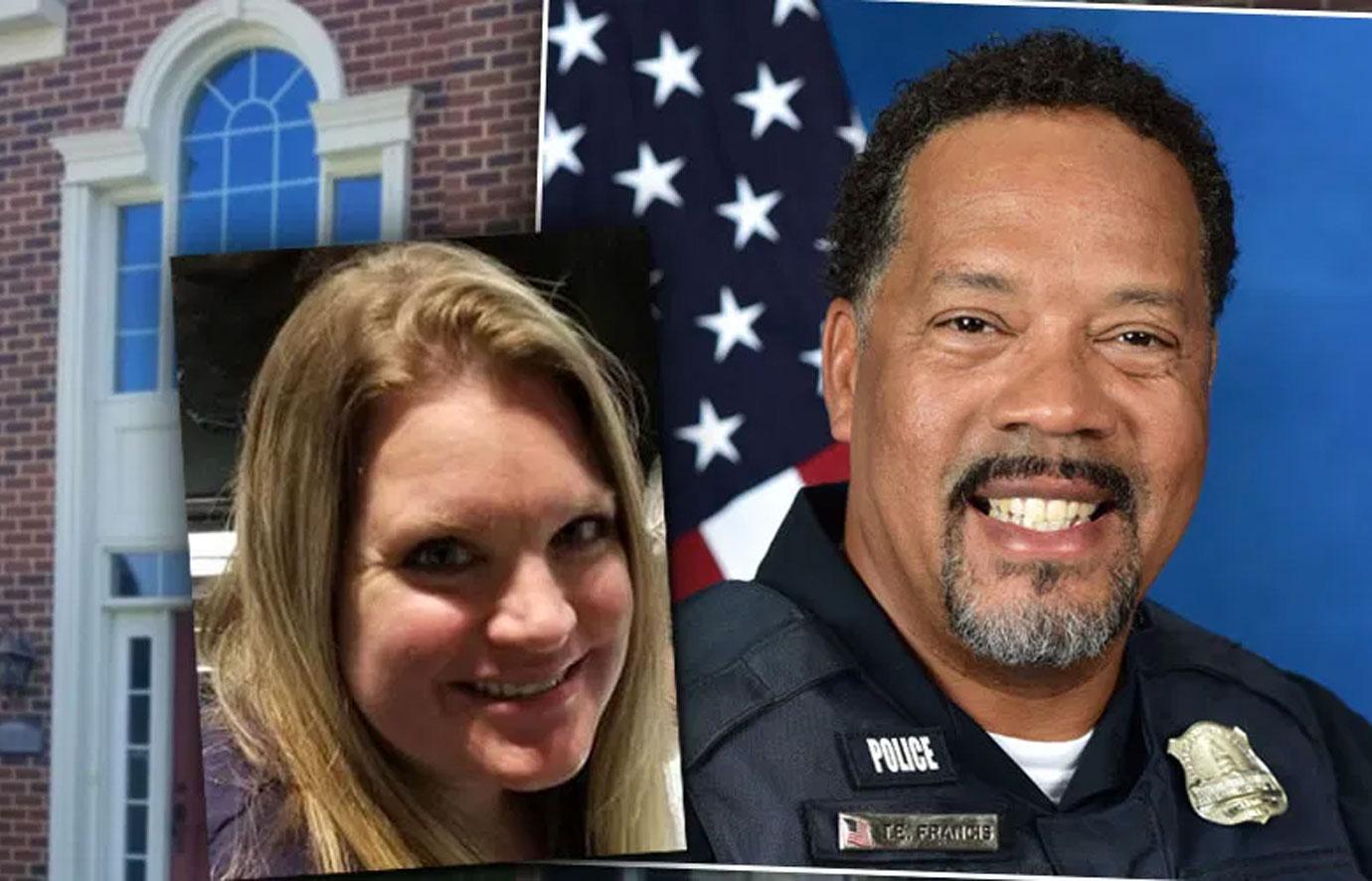 Christina Lynn Francis shot her husband, Timothy Eugene Francis, following a heated dispute at their home in November, before their bodies were discovered by her dad.
Neighbors were shocked by the pair's death, telling reporters that the two hadn't given any indication to them that the "happy-looking" couple were going through hard times during the COVID-19 pandemic.
The murder-suicide took place just hours after Christina had shared a doting video of the pair's 2017 nuptials in Santa Monica, Calif., to her Facebook page.
"This day meant everything to me. This marriage wasn sic put together for a great reson sic. couldn't more confident and stayed forever not giving up," she wrote in her caption.
"I love you and what we had together. U you all I even want NEEDED. YOU AND I BELONGED TOGETHEN sic AND ALWAYS. We had 6 years of experience and nmemories sic that should have taken presence over everything in everything we did but be got lost in petty s**t you believed was a mistake."
Article continues below advertisement
New York Man Murders His Pregnant Girlfriend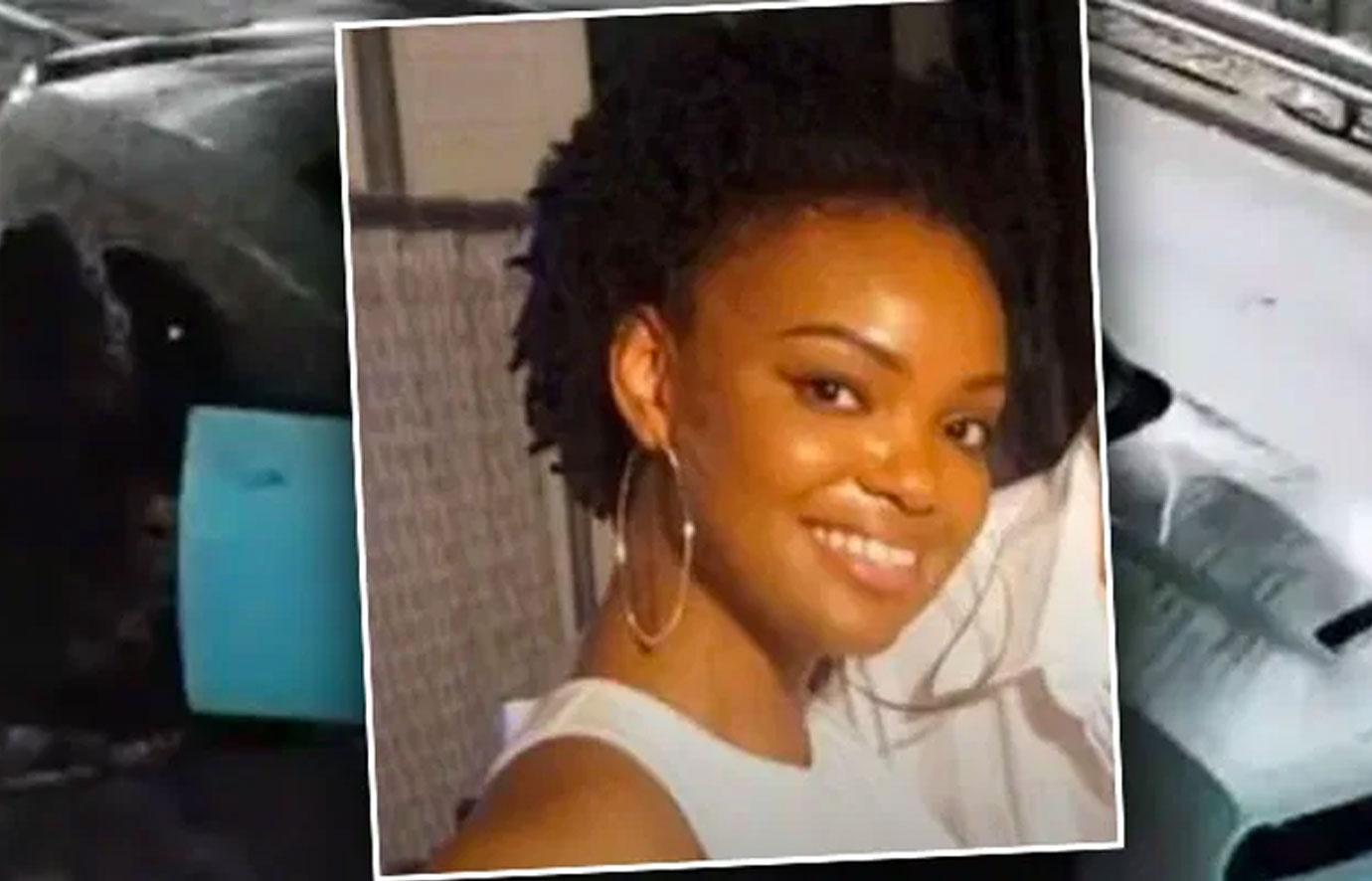 Goey "Joey" Charles of Uniondale, Long Island, was arrested and charged with the murder of his pregnant girlfriend, Vanessa Pierre, in October.
Pierre, who was six months pregnant with their child, was found on the expressway just hours after CCTV cameras caught her and Charles appearing to have a scuffle in the back seat of his car.
"And then soon afterwards, all movement stopped and the victim appeared to lay across the backseat motionless," the DA's statement said.
Charles is facing 25 years in prison if convicted of second-degree murder, with medical examiners already having ruled the case as a homicide.
Article continues below advertisement
Homeless Home Invader Attempts To "Kill" Eminem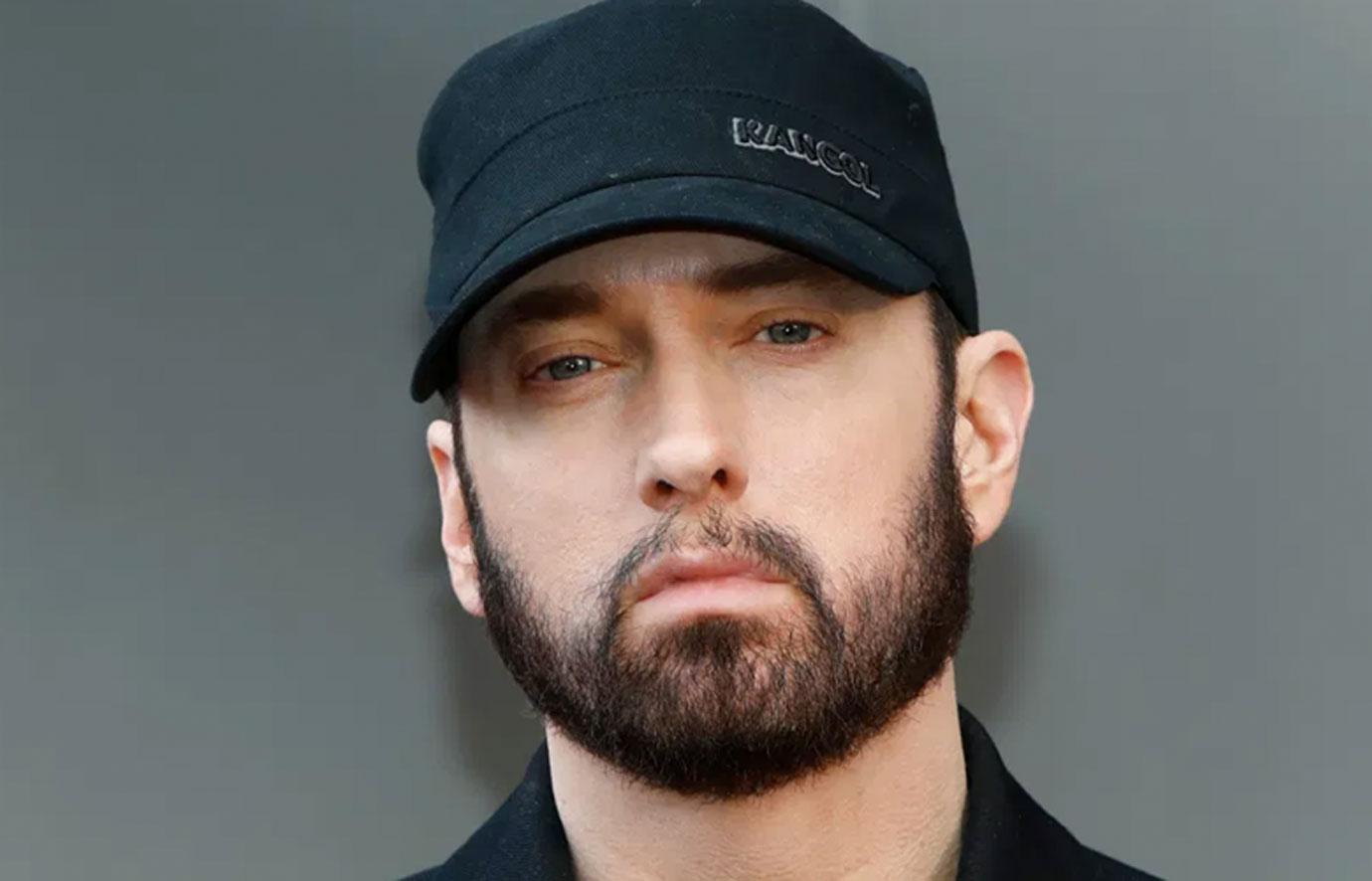 A homeless man named Matthew David Hughes showed up at Eminem's house in Clinton Township in April, and while the rapper initially thought it was his nephew visiting him, he soon realized that he had come face-to-face with an intruder.
According to Detroit Free Press, when the "Slim Shady" hitmaker questioned the person in question why he had trespassed his home, "he was told by Mr. Hughes that he was there to kill him."
While there was no physical contact between the two, Hughes was later detained by security after the Grammy winner led Hughes to an exit path.
"In my opinion, I think there's some sort of mental issues involved here," Richard Glenda, the attorney of the accused, said in a statement.
Article continues below advertisement
Hollywood Movie Producer Arrested On Sexual Assault Charges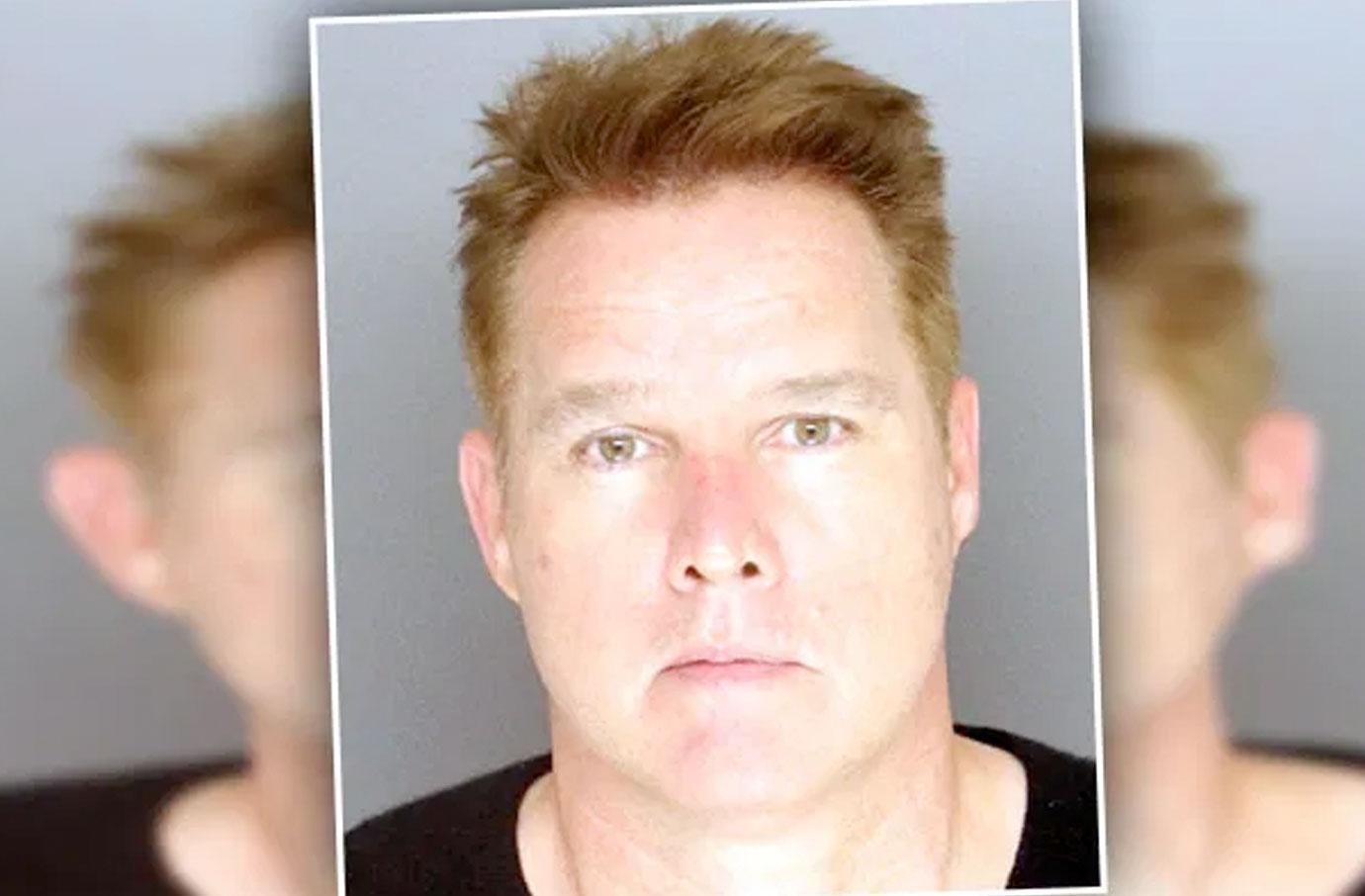 David Guillod, who has produced several major Hollywood films including Extraction and Charlize Theron's Atomic Blonde, was arrested in October on suspicion of sexual assault.
He was taken into custody after the LAPD assault unit searched his home in Sherman Oaks, Calif., on October 28 — just seven days after an incident with a 21-year-old woman was said to have occurred.
Four months prior, Guillod had been charged with kidnapping, drugging and raping four women, but he was released from custody after posting bail.