NEWS
By The Numbers! Kyle Richards and Brandi Glanville Continue Fighting on 'Real Housewives of Beverly Hills', Camille Grammer Joins In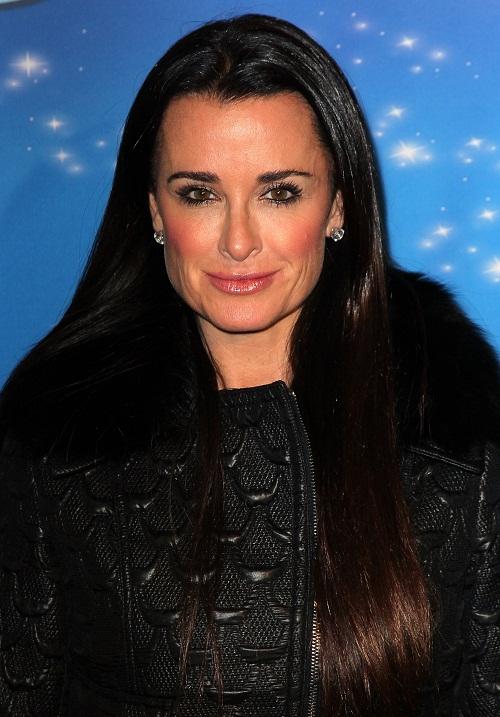 How can something be so complicated and yet still so unexciting? It's a problem only Real Housewives of Beverly Hills can have. Better than last week, definitely, but this argument regarding what Brandi Glanville said about Adrienne Maloof is getting tired. Does anyone even care what she said anymore? Let's get to the numbers.
100: Number of cool points Marisa Zanuck gets for saying being on a pole does not empower women, and being a strong, successful financially independent woman is sexy.
Article continues below advertisement
75: Number of times I almost fell asleep watching Adrienne take a meeting about her accessory line, which looks like every other accessory line with a different monogram.
1988: Year Camille Grammer became a dancer on Club MTV.
120: Number of seconds it took Kim Richards to tell Kyle Richards she was getting a nose job. Just spill it, lady!
10: Number of tiny Chanel logos painted on Kyle's fingernails. Head, meet desk.
RELATED NEWS: BY THE NUMBERS! REAL HOUSEWIVES OF BEVERLY HILLS SEASON 3, EPISODE 11
3: Number of minutes my roommate and I laughed upon seeing Tiffany Holliday, the laser nurse. Because we're sure her name is as real as her lips.
60: Minimum number of minutes Marisa spent wishing she was still in the bathroom cleaning her dress after she sat back down at the dinner table.
1: Number of times I'm going to say that it was Camille who brought up Adrienne, not Kyle. I love you, Lisa Vanderpump, but that's not how it happened. (Your point about Kyle not being a loyal friend still stands, however.)
MORE ON:
real housewives of beverly hills
Article continues below advertisement
3: The number of dinners these crazy ladies have wasted screaming, according to Yolanda.
0: Number of people we're sure are true friends on RHOBH.
2: Number of episodes we've now had without Taylor Armstrong. If you've missed her, don't tell me.
0: Number of times my boyfriend has sent a private plane to help me escape an uncomfortable situation. Is this grounds for a breakup?
0: Number of people who believe that Kyle will never talk about this Brandi and Adrienne thing ever again.
What did you think of this episode of Real Housewives of Beverly Hills? What did you think of Kyle's manicure? Did you catch the way Camille did her runway walk when she left the dinner party again? Tell us what you think about all this and more by tweeting @OKMagazine, or me, @reallylsass.