NEWS
OK! Exclusive: Brie Larson's New Movie Short Term 12 Might Be The Reason She Wears Her Pajamas to The Oscars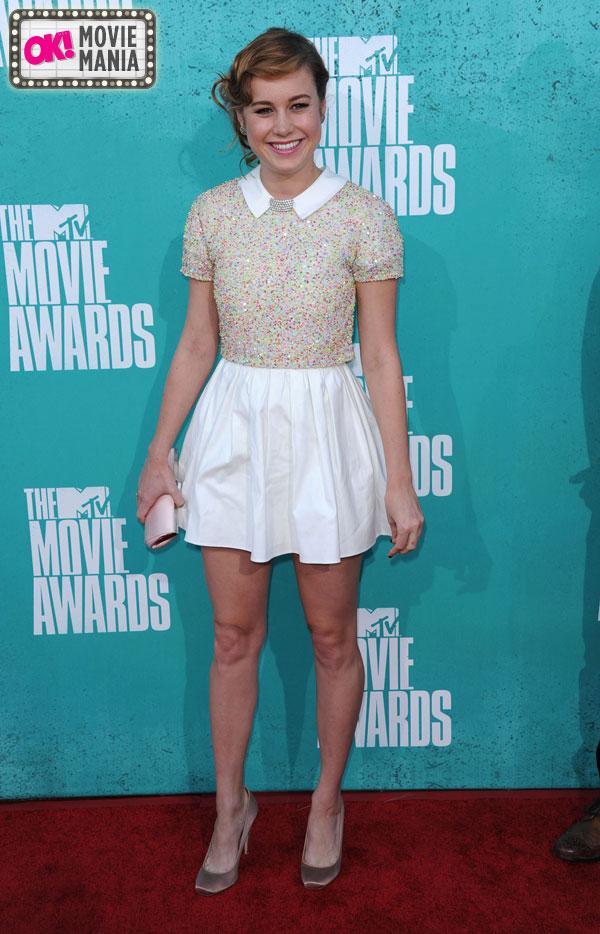 Brie Larson really knows how to pick 'em. Her movie roles, that is. Between 21 Jump Street, Scott Pilgrim Vs. The World, and the recent The Spectacular Now, Brie is nothing short of, you know it, spectacular in all of them. She's adorable and funny and proved to be the same when I spoke with her this week about her brand new movie Short Term 12 which is in theaters now, and the reason you can also add "incredible actress" to that list of adjectives. She plays Grace, who works at a foster care facility for at-risk teens, and is dealing with her own issues at home with the help of her incredible boyfriend played by The Newsroom's John Gallagher Jr.
Article continues below advertisement
And speaking of picking 'em? Yeah, this one is a gem. It will hit you directly in the heart and your tear ducts and it's worth every minute of it. We talked about this movie you have to see, delicious cheesy pasta and wearing PJ's to the Oscars. Ladies and gentlemen, Brie Larson.
OK!: So first of all, this movie punched me in the heart. That's the only way I can describe it to people. What kinds of reactions have you been getting from people? What do they say to you because I was like I don't even know how to explain how this movie made me feel?
Brie Larson: It's been really interesting because I've been doing a lot of Q&As and things, so I come in at the end of screenings and the reaction is overall really emotional. Some people know exactly why they're emotional but a lot don't. They're confused as to why they cried through 60% of the movie, even during happy parts. My favorite part about it is a lot of people who shared the experience of watching the movie together feel connected to each other. It's pretty incredible. It feels like everyone went through group therapy.
Article continues below advertisement
Photos: Pics of celebs in baths, everything you didn't know you've always wanted
OK!: I saw it by myself and at the end I was looking around like who can I talk to about this immediately?
BL: I know! It's funny. There are a couple people who came up to me afterwards and hugged me because they feel like they connected with Grace and cried and said "You were in a bounce house and I was crying and I don't know why because you were smiling! I still couldn't stop crying". There's something impactful about watching honest depictions about humans dealing with very relatable human struggles and learning to overcome it and talk about it and ask for help in honest ways.
OK!: And bounce houses make everything better
BL: So true! It's a happy place.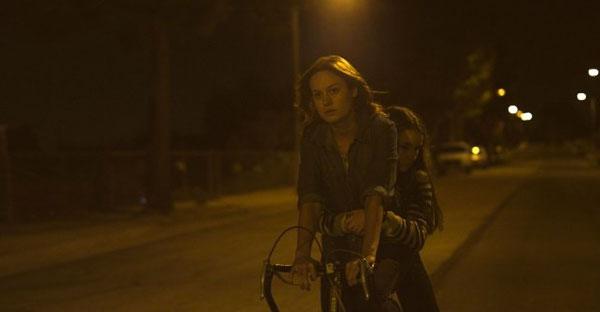 OK!: I would imagine tears are a sign of success; this movie has done something that affected someone so much that their body is just emitting water at this point.
BL: Yeah it's nice because you're watching characters that have held it in for a long time and you're watching them finally let go and so it's amazing to watch other people let go because they're taken by the journey of these people.
Article continues below advertisement
OK! News: Should You see The World's End this weekend?
OK!: The movie felt so much like a documentary; it felt like such a real thing with real people. Did that affect your acting at all?
BL: It did. It was mostly because of the environment that Destin (Cretton, the director) created. There wasn't a formality of now there's a slate in my face and I know this is a take. There was much more fluidity to it and that makes it much more raw. Most of it was for the kids' sake so they didn't feel like there was any pressure to do anything, that we were in this fun, safe environment on and off camera. Brett, our DP, did everything handheld, so he became like another character on set. I forgot that he was filming the whole thing. It was like I was interacting with him.
OK!: How do you prepare for a role like this that's seemingly a little different than things you've done?
BL: Well there was a few different aspects of the process. One was having a good understanding of this world and the system that Grace works in. So I shadowed at a facility and spoke with staff, got to be on the floor with kids and also spent time on smoke breaks with line staff and picked their brains about not just what their day is like there but what it's like when they go home and how they deal with these emotions. Then there were some things very specific to Grace: learning about the backstory and seeing how it would affect her present. And then I listened to a lot of Norwegian Black Metal and that was kind of the soundtrack. I felt like that was what it sounded like in her head. So the headphones you see in the film, those turquoise Urban Ears when I do room checks, those were my actual headphones and they were on all the time. I would work myself up and listen to this aggressive, demonic music then throw myself into scenes where I had to be loving and caring and act that there was nothing wrong.
Article continues below advertisement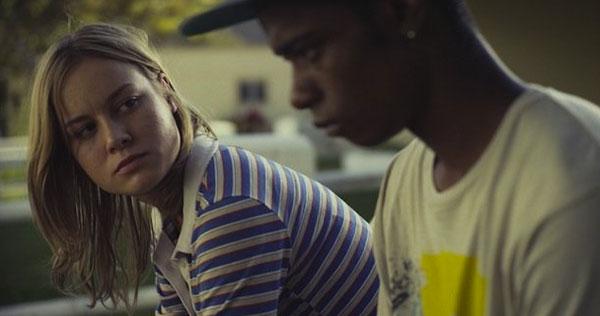 OK!: What was the end of the day like? How did you come out of it?
BL: Well the thing that I learned from working with and shadowing the line staff, is that a huge part of their process is letting go and it's going home and decompressing and saving room for yourself, so that became part of my practice as well. I understood for those 12 hours that I was there on set I fought really hard and I got to the emotional places I needed to get to, but when I got home it wasn't about that anymore. I would cook myself cheesy pasta dinners and watch SNL and laugh. Laughter was a huge part of the whole thing. Don't linger too much in the darkness.
OK!: I want to hear more about that cheesy pasta dinner, that sounds amazing.
BL: It was goooooood. I'm lucky to have a boyfriend who's a very good cook. So he'd make me bacon chicken and cheesy pasta and the best, most homey meals.
OK! News: Looks like that NSYNC reunion is really happening
OK!: Did you have to do any physical things to get ready as far as the sprinting goes?
BL: (laughs) No I didn't! I mean I'm a pretty active person in general, so I enjoy that. The physical aspect of my job is something I enjoy because it's not always something that gets to be explored but it's necessary. When you're playing someone who has the emotional turmoil for so long, what you want to do is run or do a hot yoga class. You want to overwhelm yourself by exhausting your heart.
Article continues below advertisement
OK!: I felt emotionally and physically drained even though all I did was sit there.
BL: (laughs) Yeah! Exactly.
OK! News: Even Beyonce needs a pep talk sometimes
OK!: Now, there's a lot of buzz about this movie so I have to ask: have you picked out your Oscar dress yet?
BL: (laughs) No, I haven't! I haven't even thought about it at all. I would probably want to sew something myself. I don't know how soon you find out these things so hopefully I would have enough time to sew it. Otherwise I'd probably go in my pajamas.
OK!: Does it feel weird to be opening a movie against a friend? I saw the picture of you and Edgar (Wright, director of The World's End opening this weekend and also directed Brie on Scott Pilgrim) and it warmed my heart because Scott Pilgrim is my favorite movie ever.
BL: It's been really fun because we keep running into each other at the same outlets to do press and interviews. It's been really great to continue to run into old friends. I love it. There's quite a lot of movies like that. I mean we have Drinking Buddies opening the same weekend too. It's actually been really fun because a lot of those people we've met a film festivals and spent hang time with and love as people and love their films so it's been a great experience because we're helping each other: promoting each others' movies, spreading the word. It feels kind of like we're growing this community. I've been impressed by how many good-hearted and sensitive directors there are right now.
OK!: Did you and John do a lot of bonding on set? Because the chemistry was so, so great with you guys.
BL: We didn't have that much time before we started shooting to really do that much work, but we did go to dinner a couple days before we started shooting and Destin very slyly slipped an envelope on John's doorstep before he even met me at the restaurant. So when we arrived there was a package for both of us and inside there were a bunch of little conversation starters—anything from what's your happiest childhood memory to hopes and fears about being a parent. Even things about Grace and Mason's first date. And by the end of this dinner we learned so much about each other and created this pathology for Grace and Mason and that was kind of all we needed and then once you're spending 12 hours a day for almost 3 weeks it's inevitable that you're going to have some sort of shared connection.
Watch: Celebs chime in on the Ben Affleck-Batman news
OK!: I want to bring that box on a date or something!
BL: I know! We've been saying that on the side we should start a dating service! Or friends should always do that because it kept the conversation constantly moving.
Get ready to keep the conversation moving with your friends after seeing Short Term 12, in theaters now.
Will you be seeing Short Term 12 this weekend? How many boxes of tissues will you bring with you? What's your favorite Brie Larson role? Share it all with us in the comments below or on Twitter @OKMagazine.