NEWS
OK! Exclusive: Chatting with Selena Gomez and Ethan Hawke About Their Movie Getaway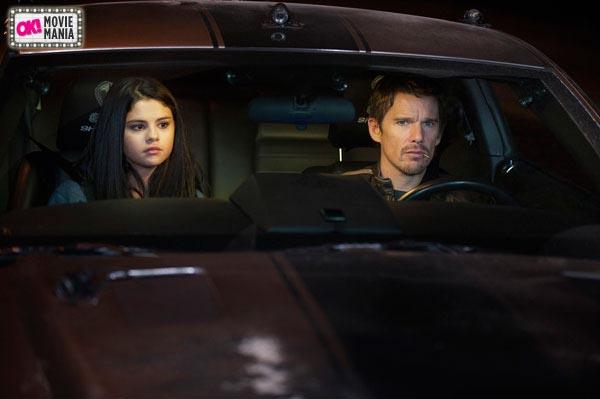 Selena Gomez is no joke. Yes, she has a hugely popular summer song ("Come and Get It") and a national tour underway, but she's also promoting a big new movie: Getaway.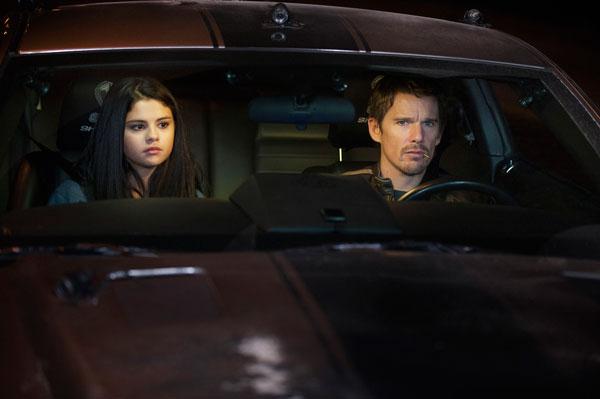 The former Disney star is starring in a film for the first time, and it's major. Getaway is an action thriller in which she and Ethan Hawke are trapped in a car being controlled by a maniac as it careens around Bulgaria. The whole movie rests on her, Ethan, and one seriously sweet Shelby Super Snake.
Article continues below advertisement
OK! News: Learn all about Selena's new abs workout!
I attended an intimate press conference for the film today at the Ritz Carlton, right on Central Park. Ethan Hawke and Selena Gomez looked as perfectly polished as the surroundings, with Ethan in a sexy blue suit and Selena in a complementary blue and white oversized shift (that would look like a dumpy night gown on me).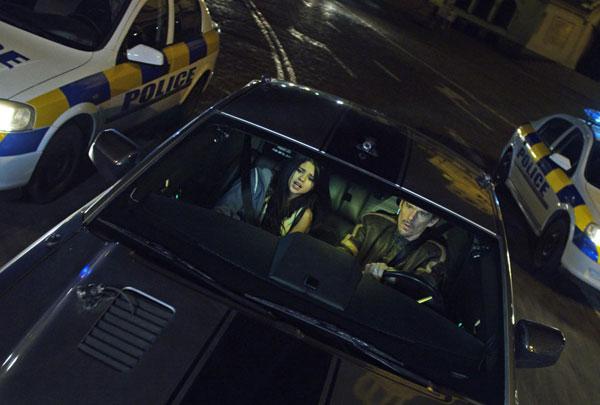 The pair seemed like easy pals. They talked about filming in frigid Bulgaria during the winter of 2012, and how they loved being inside the car because at least it was warm in there! As for the crazy car chases, director Courtney Solomon told us the crew killed 130 cars in the process of filming, with Ethan joking (or not joking), "They would have never let us shoot this movie in any city in America."
Article continues below advertisement
Another question that made Selena LOL? Asking if she was nervous being up against an "established, older male lead" in Ethan. "He made me feel comfortable, instantly," she said, explaining how she took notes on Ethan's ideas for scenes. She went on to say it was an "honor" to work with him, and that he was one of the main reasons she signed on for the film.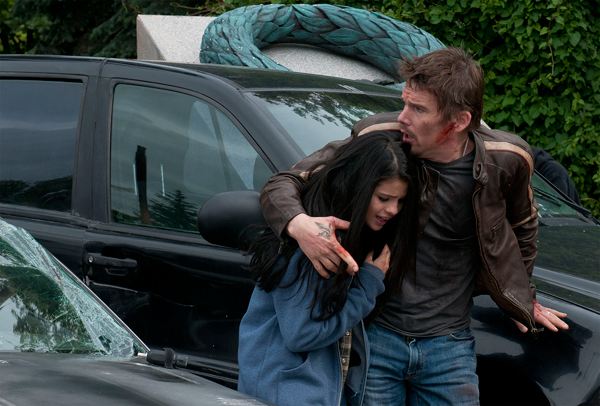 They also talked about cars, naturally, from their first cars (both Ethan and Selena had crappy ones!) to their dream vehicles. Selena couldn't dream one up—and I appreciate her not pretending, because I wouldn't have an answer, either—but Ethan chose an F16. "What's that?" Selena whispered, causing the room to die laughing. "You said vehicle! I'd take my son in a jet." Cute!
OK! News: Read all about Selena's new baby sister!
I got to ask one question, which was, "You guys are stuck together in a car the entire shoot. How did you bond and what did you do between scenes?" I basically blacked out on their answers because Ethan was addressing me directly and all I could think about was the fact that Troy Dyer of Reality Bites and Jesse from Before Sunrise was staring into my soul. They talked about getting McDonald's and being bored a lot, according to my tape recorder.
youtube=https://www.youtube.com/watch?v=eBcVxXwFowI&w=420&h=315
Overall, the two of them are delightful people and I love them both even more now. Selena's hair is huge and beautiful in real life, true dream hair, and Ethan lived up to my 90s dreams and then some. Getaway is out August 30.
What do you think of this new movie? Are you excited to see it? Do you think Selena can handle such a scary role? Tell us in the comments below or tweet us @OKMagazine.