NEWS
OK! Exclusive: 'Dance Moms' Star Melissa Insists, "I'm The Nice Mom!"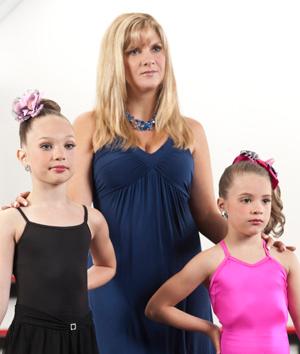 School's out for summer but the stars of Dance Moms are still hard at work on the hit Lifetime reality show. The ALDC girls — Maddie, Mackenzie, Paige, Brooke, Chloe, Nia and Kendall — are still competing and their mothers are still trying to get their daughters to the top of coach Abby Lee Miller's pyramid.
OK! News: 'Dance Moms' Ultimate Showdown Controversy: Was Chloe Robbed?
In an exclusive interview with Melissa Gisoni, mom of Maddie and Mackenzie, she tells OK! that despite what you see on TV, the mama drama isn't so bad. "We have such a camaraderie at our studio, you have no idea. You should see Chloe's mom Christi and I, at the recital this weekend we helped each other a lot. We're such a good team her and I. It really is a good thing. We're like a dysfunctional family. We love each other and I'll tell you one thing, Christie said to me once, 'If anybody would ever touch you, I'd kill 'em.'"
Article continues below advertisement
OK! News: 'Dance Moms' Summer Premiere Recap: Cry Me A River!
Here, Melissa talks about raising her kids in the spotlight and how she is portrayed on the show.
OK!: Last Tuesday's episode was particularly tense as Maddie and Chloe faced off. Were you weary about having the girls do the same exact number or did you think it was a great idea on Abby's part?
Melissa Gisoni: I thought it was a unique challenge that Abby has never given to the girls before. Christi has said so many times that she wanted the girls to do the same choreography and when you keep saying something over and over again, the producers are going to jump on it. That's not something Abby would do... ever!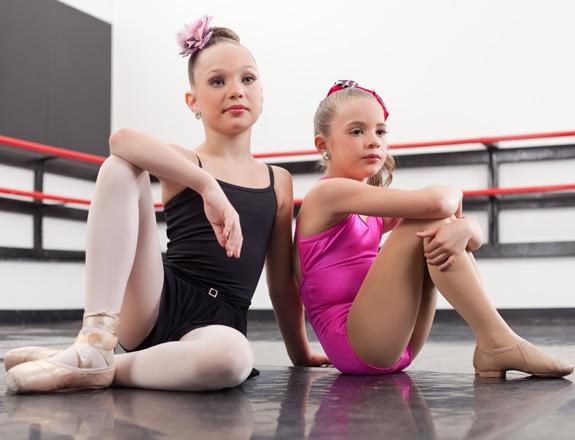 OK!: Maddie seemed particularly stressed after her solo and was seen pushing Mackenzie. When stuff like that airs, do you cringe?
MG: I was so upset. I see it in real life but now the whole country's seeing it. All sisters and brothers bicker with each other. It upsets me when people call Maddie a brat. She is the furthest from a brat. Ask the other mothers, she is not a brat. First of all, Maddie takes care of Mackenzie beyond anything that a sister does. She does her hair and makeup, she helps her with her dances. Sometimes I feel bad for Maddie because sometimes she feels like she has to be the mother. She mothers her sister. She's a really good sister and Mackenzie constantly is on her, like 'Maddie, Maddie, Maddie,' you know, she's a little sister. Maddie has a lot of patience with her but when she's done with her, she's done with her. Maddie and Mackenzie are so close though. They have their own bedrooms but they like to sleep together.
Article continues below advertisement
MG: Absolutely. I hate the drama and that's what my girls get upset about. Mackenzie can kind of blow it off, but Maddie get so upset about it. She can't stand when the moms fight. It really bothers her and we talk a lot about it.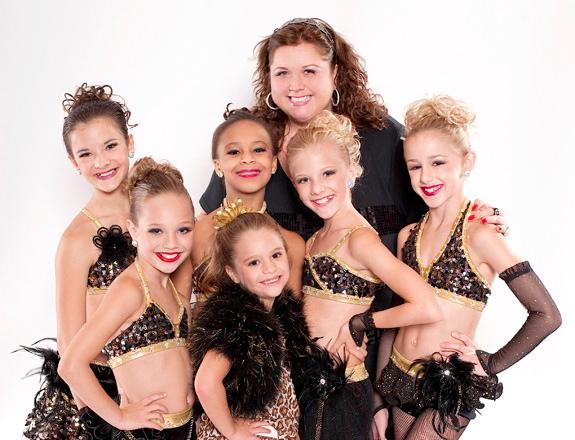 OK!: Do you feel like you've been portrayed as a villain on the show?
MG: Oh my gosh, no! I'm so not the villain, no, I'm not even close to it. I'm the nice mom! I'm the mom that has all the kids over the house. I'm the mom that goes and gets everybody's jazz shoes and tights. I coordinate everything. You don't see all that but I'm the mom who does all that stuff. I always take the girls. It's always me. I love them!
Article continues below advertisement
OK! News: 'Dance Moms' Exclusive! OK! Chats With a Former Abby Lee Miller Student
OK!: Does the ALDC continue to face off with rival Cathy and her Candy Apple Dance Studio?
MG:: Oh my gosh, we'll always run into her. She's sort of obsessed with us. What upsets me about it is... I have to tell you, she's really a nice person! She really is. It's really crazy but when it comes dance, like when we're at a competition, she changes. It's totally weird. She turns into like a witch! I think it's because she despises Abby so much. She wants to beat Abby so bad and what's crazy is they're not even her boys. The only way she could beat us was to bring in kids from all over the country and they don't even train with her. She doesn't teach them. I think that should be a disqualification. In most competitions you have to be with your studio for a year before you can compete.
Are you Team Melissa? Do you think she gets a bad rap on the show? Let us know in the comments below or tweet us @OKmagazine.