NEWS
OK! Exclusive: Find Out Why Cody Simpson Can't Go Shopping with Girlfriend Gigi Hadid Anymore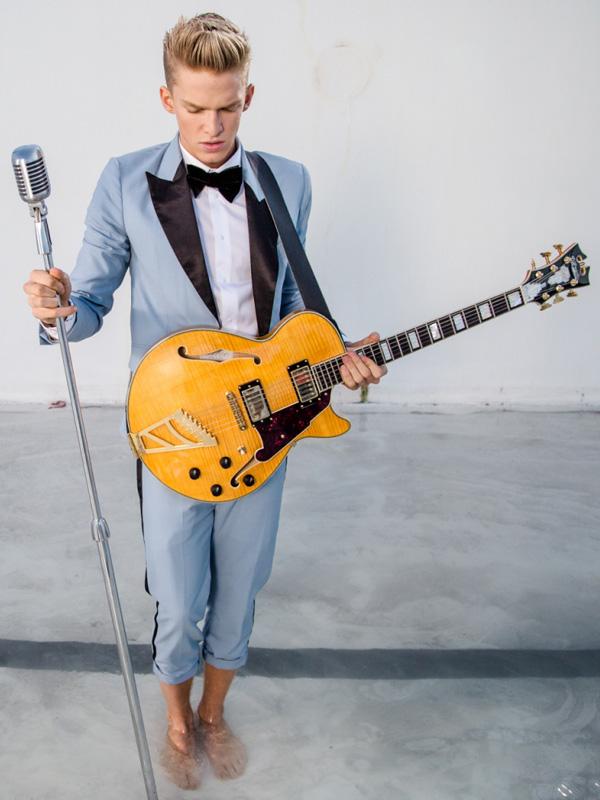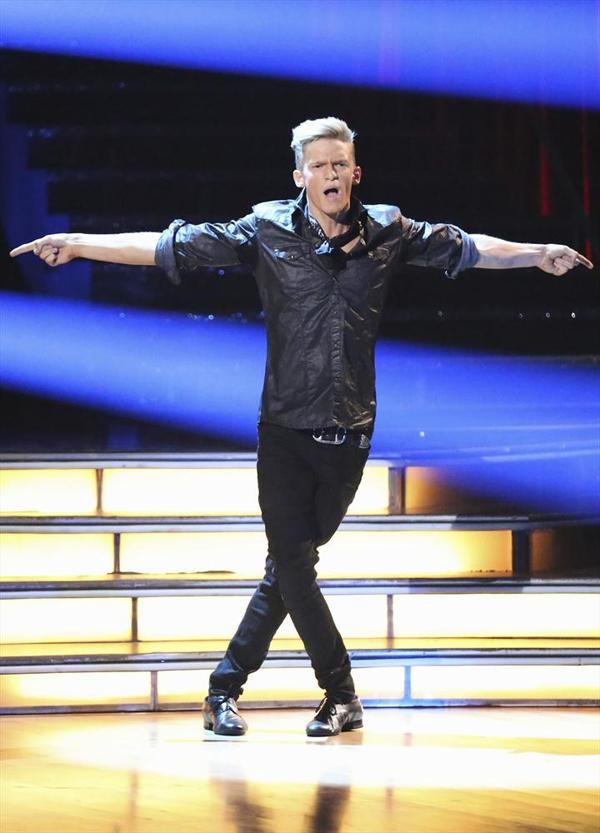 Cody Simpson may have left Dancing with the Stars this week, but he's busier than ever before. His new single "Surfboard" is out now, he's in the studio making more great jams and he's getting ready for a European tour this summer—in between shopping sprees with his girlfriend Gigi Hadid! We sat down with Cody to talk about all that and more.
OKMagazine.com: You've had a big week! How are you feeling?
Article continues below advertisement
Cody Simpson: Feeling good! I wasn't really expecting to go home the night that I went, but my new music video just came out and I was ready to start focusing on the music again. It was a good time and the experience nonetheless was amazing. The whole thing from the beginning was something I never thought would ever present itself in my life. It was definitely a once in a lifetime thing. It was such an out of the blue thing, especially for someone as young as myself to be learning the tango and all that stuff. Very out of the ordinary. But I learned so much from it, I really did. It's made me a more experienced dancer and a more well rounded dancer. I just exposed myself to so many more dance styles and new rhythms that I can now take into my career and move forward in my career with a little extra under my belt.
OKMagazine.com: What were some of the biggest things you learned?
CS: The work ethic needed for a show like that is pretty intense. I've been very athletic my whole life so it wasn't a problem but it was cool to set my mind on something so physically demanding and time consuming. I was rehearsing 6 hours a day, I just learned so much about dance. Dance has always been an interest of mine but it was nice to learn more about styles I never thought would.
Article continues below advertisement
OK! News: See Sports Illustrated's beautiful Boston cover
OKMagazine.com: Will you bust out your new dance moves on tour or maybe at a wedding or something?
CS: Possibly! Whip out a little waltz or a tango. Life's been pretty spontaneous, you never know who I could impress 5 years from now with a little tango or something.
OKMagazine.com: What was the scariest part about Dancing With The Stars?
CS: A lot of the unfamiliarity of what I was doing and performing in front of 15 million people, to an audience and a lot of people who may not have been totally introduced to my music or who I am at that point. And I get noticed by old ladies in the street now. Like at random restaurants. It's just usually young people that come up to me, I can usually spot who it's going to be, but now it's all over the place.
WATCH: Find out what shows your favorite celebs are currently binge-watching
OKMagazine.com: Who did you grow closest to on the show besides your partner Witney?
CS: Besides Whitney, Charlie White and honestly I grew close to some of the other dancers. Everyone was family by the time I left. I was good friends with Sean Avery before he got kicked off. He was just the realest guy out there. But Charlie was always amazing to me too.
Article continues below advertisement
OKMagazine.com: What's next for you when it comes to music?
CS: My new single and video for "Surfboard" just came out. I've been in the studio a lot working on new stuff. Being able to go in now, older and having been though and going through a period of my life where you mature a lot in a short period of time, since the last time I was in the studio working on stuff, I just feel like a completely new person as far as creatively not having to box myself in because of my age. I'm feeling so much more freedom artistically and it's great. With "Surfboard" and some of the stuff we've been making, it's certainly different from not only what I've done in the past but what anyone is doing right now. I'm incorporating some old school influences like the Beach Boys, which you hear in the song, with some more modern, hip hop production is a nice combination. Taking some of those influences I've had my entire life like Elvis and stuff like that and mixing it with 2014. To have a cool niche going on at the moment and to not have to abide by any boundaries because of how old I am or how old I was, I feel like I'm moving into a new phase in my career and it's great, I'm really enjoying it.
PHOTOS: See every pic from Prince William and Kate Middleton's trip Down Under
OKMagazine.com: Is there anything you want to cross off your summer bucket list this year?
CS: I'll be touring in Europe for a month this summer so I'll get to go to a lot of new places I haven't been to yet which will be nice. Any new country I can go to is very cool to me. Hopefully surf a couple new places I haven't before. Maybe be able to do some kind of vacation. I've never been to Italy, I'm hoping I get to go there. I wan to see more of France, I only got to see Paris last time.
Article continues below advertisement
OKMagazine.com: And you're a stylish guy, what are some of your summer style essentials?
CS: As far as shoes go, my new realization is I don't like to wear shoes that take up more space than they have to. This is the size of my foot, that's all I need. Slick, casual. I wear loafers with pajamas sometimes, shorts, tank tops, suits, so I've literally just been buying loafers, that's my thing at the moment.
OKMagazine.com: Do you go shopping with your girlfriend Gigi?
CS: Yeah, but I don't like to anymore because she doesn't let me buy what I want to buy. I go shopping with her for her things but I don't shop with her when I buy my own stuff. There were these amazing shoes that I wanted and she didn't let me buy them. We went out shopping here in New York at a couple little spots and she bought some stuff and let me get a t-shirt or 2. There were these shoes and I wanted to get them really badly and she wouldn't let me buy them. And I'm not going to get them if she's like, "no you definitely can't wear those." They were a brown loafer thing that I liked. But I have them now! We were in LA, she went out to do some shoot and I went to the studio but I went out to the LA store and bought them. I wore them the next time I saw her and was like, "check these out." She was like, "I kinda like them now." But she's very fashionable. She does a lot of high fashion, she does some runway stuff and she's very into that whole scene so it's cool.
Are you listening to Cody's new song "Surfboard" on repeat? Are you bummed he's no longer on DWTS? Tell us in the comments below or on Twitter @OKMagazine.