NEWS
OK! Exclusive: Josh Gad From 'The Internship' Dishes on 'Dance Moms', 'New Girl', And Why Robert Downey Jr. Owes Him 5 Bucks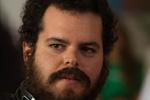 Last week when I got off the phone with funny-man Josh Gad, who currently stars in The Internship and is also known for his role on Broadway's Book of Mormon, Love & Other Drugs, and that one episode of New Girl, I officially crowned him my best phone interview with a celebrity ever. And then, when I started to edit this interview down to post it, I deemed that nearly impossible. Josh told me so many hilarious, amazing stories that I just decided to keep most of them in. But you'll thank me later.
Article continues below advertisement
Photos: 5 Famous People You Didn't Know Were In The Internship
Keep reading the juicy interview that will make you LOL, and see what Josh told me about everything from loving Dance Moms and Twilight to awkward celebrity encounters he's had with A-Listers like Nick Lachey, Hailee Steinfeld, Harrison Ford, David Spade and why Robert Downey Jr. owes him five bucks. True story.
OK!: First things first, let's talk about the Axe partnership. Your hair looked amazing at The Internship premiere!
Josh Gad: Axe hair decided to team up with me and give me a nice clean-cut Jon Hamm look for the premiere with this product that they call Axe Clean-Cut Look Pomeade. Like a chubby Jon Hamm. A Jon Hamm who doesn't smoke and isn't nearly as attractive as Jon Hamm. And so it's a very sexy partnership, and if anyone wants to see more, they can go to Axe's YouTube channel and check out behind the scenes footage. They, too, can become a sex symbol for their generation.
Article continues below advertisement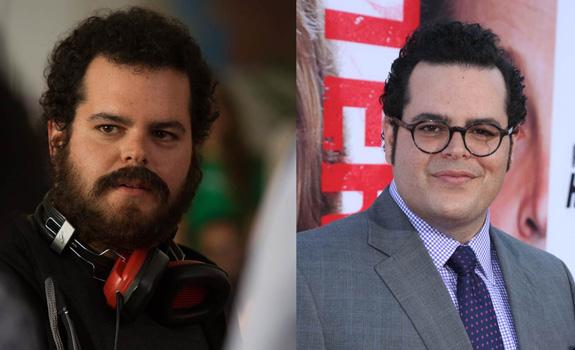 OK!: Love it! One of my favorite parts of The Internship was all the pop culture references—Harry Potter, Flash Dance, X-Men. What references would you put in the film if you had a hand in writing the script?
JG: Oh, well. I would definitely put in a Twilight reference, for all the Twihards out there. I would put in a Breaking Bad reference, also for all the Twihards out there because I want the Twihards to watch Breaking Bad. What else can we do? And then for sh***ts and giggles, I would put in a Book of Mormon reference to just do a little self-promotion.
OK! Exclusive: Behind the Scenes at The Internship Premiere
OK!: So is Breaking Bad your guilty pleasure, or do you have any others?
JG: I don't think it's a guilty pleasure. I think it's a really valid pleasure. I think my guilty pleasure is probably Dance Moms on Lifetime.
OK!: What?! Who is your favorite Dance Mom? This is a major question that I need to know the answer to.
JG: Oh my God. You know what? I would say it has to be what's-her-name who has the competing dance school. You know who I'm talking about? The one who has a Fargo accent. She's got that little daughter that she has in her class. The one who is always, kind of, their nemesis. She, like, started her own dance company to get back at Abby.
Article continues below advertisement
Editors Note: He meant Cathy...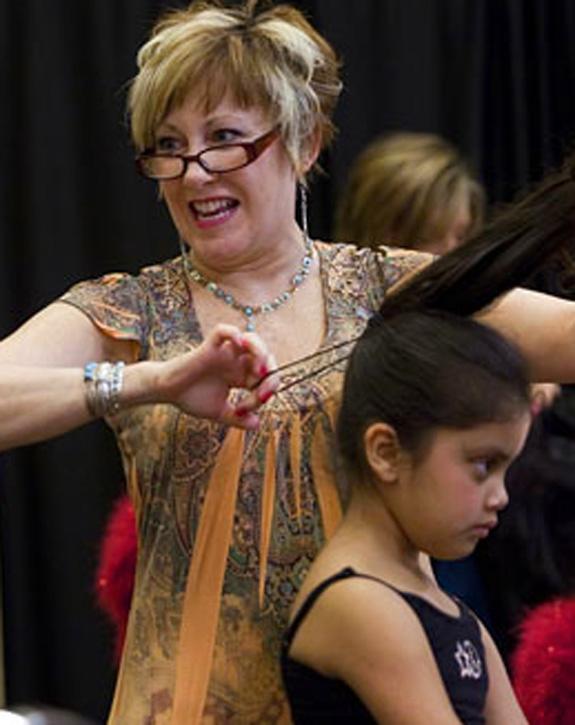 OK!: OMG, that is amazing. So since we're talking about internships, can you tell me your worst internship experience ever?
JG: I had an internship at an ad company. Basically, they hired me because they heard I was funny and they wanted funny slogans. So they gave me an assignment for this company called 1-800-telemattress. They were like, we need a really funny slogan for it. I said, OK, give me two weeks. I don't know who is taking two weeks to write one slogan, but they gave me the two weeks. I came back, walked into the boss' office, and said, I got it. He goes, alright, spit it out. I said, are you tired? Tell a mattress. And then they fired me.
OK!: That's not terrible.
JG: I thought it was pretty good too. I think it was the two weeks that I took to come up with that one slogan. And apparently in the ad world, you need to present options. (laughs) So it was a short-lived internship.
Photos: Recap of the Dance Moms Summer Premiere
OK!: Out of all your co-stars in the film, who do you think would be the best and worst Google intern?
JG: You know, I feel like Vince is pretty convincingly savvy. I feel like, despite his character, he is a pretty savvy guy and would do quite well in reality. I feel like Owen probably would not be as convincing as a Google employee as Vince—(laughs). Although, no worse than me.
Article continues below advertisement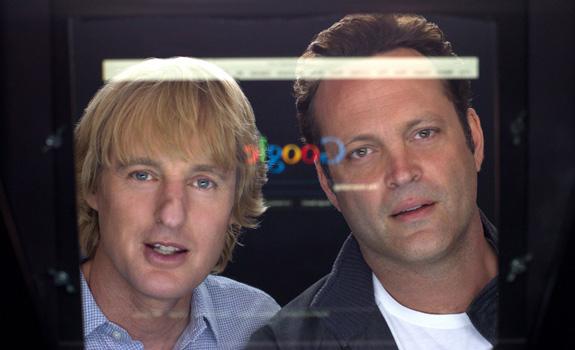 OK!: Is it weird that you were working as a Google employee in this movie and then you're doing the Steve Jobs movie with Ashton Kutcher? Since both are techy films?
JG: I think if I get around to doing the eBay movie, then it's going to become a problem. But so far so good. I think they are two incredibly different films. One is a biopic. The other is a, you know, romp-comedy. Romp with a P, not rom with a romantic undertone. I definitely think that if I continue to do movies that are like an Amazon biopic, it will become a problem, but so far, so good.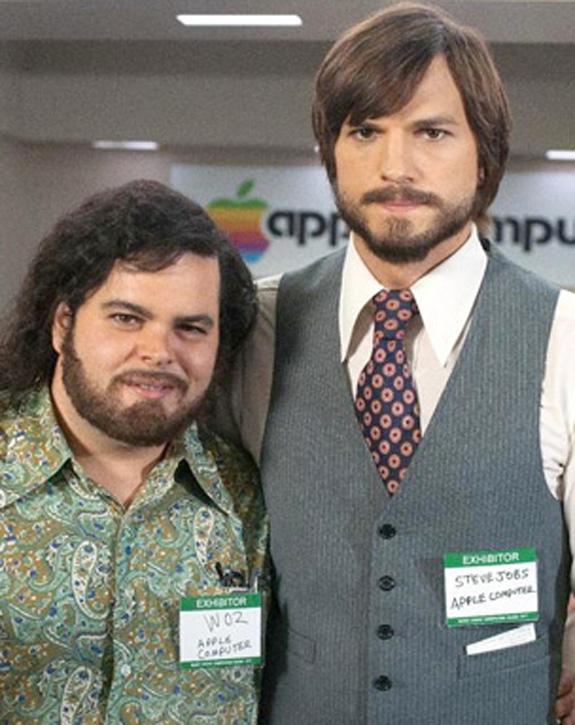 OK!: A major part of the movie is how amazing the Google office is. If could create your own Google office, what would you want it to have?
JG: Oh man. Well, for starters, I would definitely want the slide that they have in their office and create like, a waterlog flume ride where I could just arrive to work, take a log-flume to my office, and it lets me off. Like maybe just for fun, we have animatronics on the way that sing to me. Like in Splash Mountain. I would do that. I think we can make it cost effective if we really work together.
Article continues below advertisement
Photos: Why Ashton Kutcher is Hottie of the Day
OK!: I need to ask you what it was like working wiht the guys on New Girl, because they seem to be hilarious.
JG: Oh my God. Everyone on that set is incredible. I'm like madly, madly in love with that show, and so that opportunity to get to play someone as insane as Bear Claw—just to get to play around with Zooey was just so much fun. I would do that again in a heartbeat. I love everyone from Max to Jake to Zooey to down the line to Hannah. It was just so much fun.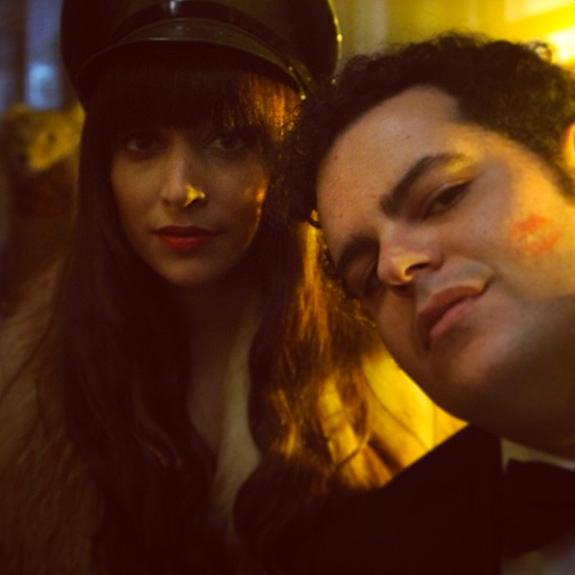 OK!: Are there any shows that you have your eye on for next season that you want to appear on?
JG: You know, I think it's time for American Horror Story to put me in spandex and give me a shot. I think it's past time actually. So if Ryan Murphy} is reading this article, I think he should give me a call.
OK! You have worked with so many amazing celebs. What's your most memorable celebrity encounter?
Article continues below advertisement
JG: Well, I geek out whenever I see Harrison Ford. I've met him quite a few times. I did a film with him that no one saw called Crossing Over. I saw him at this event a few weeks ago and he took a pic with my friend Hailee Steinfeld and I was laughing about it. I'm like, Mr. Ford, I would like a picture with you as well, and he goes, No. Like in that gruff, sexy way that he does it. I'm like, you just took one with that little girl. And he looked at me and smiled and said, "I know. She's a little girl." To be dissed by Hans Solo is one of the greatest moments of my life but also one of the saddest.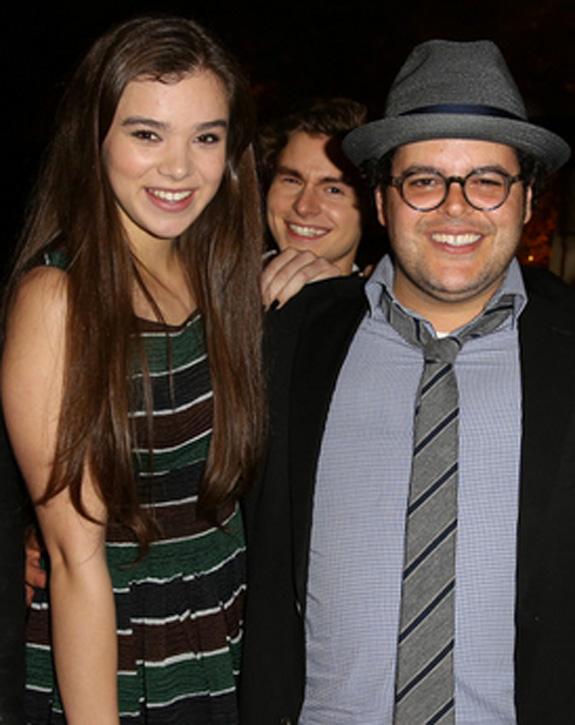 OK!: I didn't know you are friends with Hailee Steinfeld!
JG: I am. We are represented by the same agent. It's not like a weird, why is that older man friends with a young girl kind of thing. It's like, we're going to parties together, so please stop judging.
Photos: Pics From The Internship To Get You Excited For The Movie
OK!: Do you remember your first celebrity encounter ever? I feel like you have an amazing story.
Article continues below advertisement
JG: Yes. I remember my very first week out here in LA, I went for an audition and had just signed with this agency and was questioning whether or not it was the right agency, and they immediately proved to me why they were not the right agency. When I get to my first audition I sign into the same role as Nick Lachey. I look over, and I'm like, that's Nick Lachey, and I'm auditioning for this football player, quarterback. That was my first introduction. Also, I came out here early on and stayed with my friend Seth and I go into this Coffee Bean, and I was totally starstruck at this point. This guy grabs me and goes, "Matt, Matt!" Like grabs me really hard. I'm like, "I'm not Matt." I'm wearing this baseball cap and shades, and he's like, "Matt! It's me! Spade." And it's like David Spade. And I walked in and was like, you guys won't believe who I just ran into. I'm saying this and turn around, and the person that I'm talking to is not my friend, but it's Robert Downey Jr. This was before Iron Man and all that. I look at him, and he goes, "Oh, I'm so glad you met David Spade. That's so cool. By the way, can you lend me five bucks to buy a coffee?" This really happened.
OK!: No it didn't.
JG: This really happened! And we talked. I really thought we were having this amazing conversation and connecting. And then he asked me for the five dollars to lend him for a cup of coffee.
OK!: Did you give it to him?
JG: Damn straight I gave it to him. And based on interest alone, I think I should be owed a big chunk of change from his Avengers project.
The Internship comes out this Friday, June 7! Are you excited to see the film? What was your favorite story that Josh told me? Tweet us @OKMagazine!