NEWS
OK! Exclusive: Sasha Allen of 'The Voice' Spills on Her Weirdest Beauty Quirks And Gushes About Her Coach, Shakira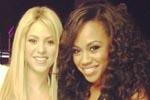 Well, here's what we learned from watching The Voice this week—noone on Team Shakira is going to win the season. Sasha Allen got eliminated on Tuesday's episode and was the last remaining contestant on Shakira's team. Sad face.
Watch: Check Out Usher's New Short Film
But in other news, we hopped on the phone with the talented lady to chat about her time on the show, what makes Shakira so great (hint: everything) and the semi-gross beauty secret she's only spilling to OKMagazine.com. Keep reading!
Article continues below advertisement
OK! Exclusive: Holly Tucker Of The Voice Responds to Blake Shelton Twitter Drama
OK!: Congrats on making it so far into the competition! Now that you're a TV star yourself, is there another TV star you really want to meet or hang out with?
Sasha Allen: There's a lot of actors (I look up to) that I'd like to meet and pick their brains, but I think I got really lucky getting to meet Shakira and hang out with her. So if I could get to do that some more that'd be great because I'd just like to be a fly on her wall while she's handling her business.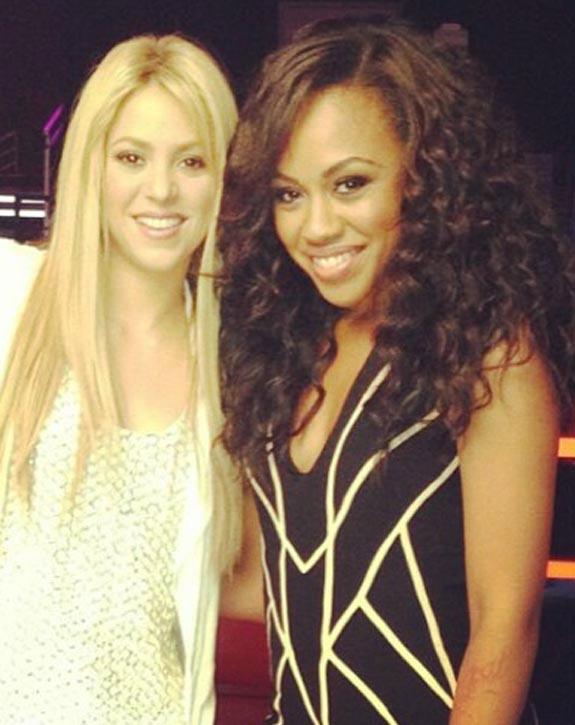 OK!: Do you think you'll hang out and text and keep in touch after the show's over?
SA: I can only hope that she continues mentoring me after this. She's really sweet and her whole team is really sweet so I can definitely see that happening.
OK!: It's so sad that you were the last member standing of Team Shakira. What do you think defined your team this season?
SA: I think we worked really well together this season. I feel like Shakira's super smart and I have so much respect for her but she also respected what I brought to the table as well and that really works, putting your heads together with the whole team. We would talk about things from college to hairstyles to song selection. I think it was having a woman's aspect, woman-to-woman coaching, that defined us.
Article continues below advertisement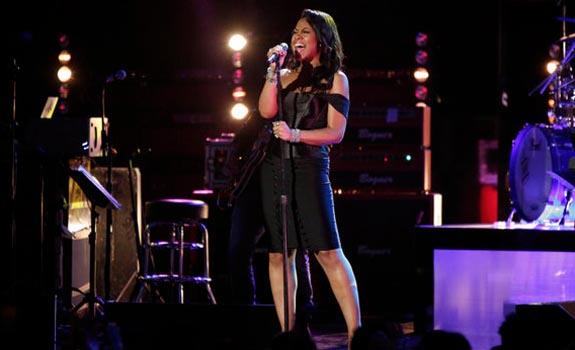 OK!: Other than Shakira, who is your musical girl crush?
SA: I could talk about Bruno Mars but he's not a girl! I mean I love everybody from Christina Aguilera to…yeah I'd say Christina.
OK!: What's a weird quirk you have that your fans don't know about yet?
SA: Well, the other day when we had our home follow…this is gross…my makeup was done and I knew I wouldn't be able to duplicate that so I slept like a mummy and woke up and it didn't budge so I could do my interview with my makeup and hair done. I will do whatever it takes to make sure everything is in place!
OK!: Girls do that with their hair all the time!
SA: Yeah but I did it with my hair and makeup!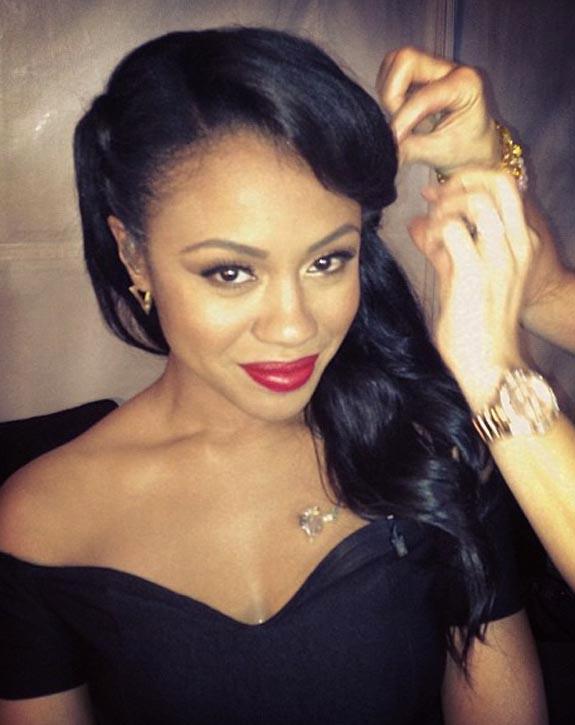 Photos: 5 Shows To Watch on TV This Weekend
OK!: Ha! Once you have your first hit single, what's the first thing you want to buy?
SA: I would want to do something for my children. I feel like I'm sacrificing a lot but I feel like they are too when it comes to mommy time so I would want to do something really sweet for them. Do something exciting. I'm not sure what but I know they'll tell me what they want.
OK!: Aside from The Voice judges, do you remember your first celebrity encounter?
SA: I think it was Kelly Price and R Kelly. I used to sing background for Kelly Price briefly like in the summer time when I was in high school and I met her and R Kelly. That was random!
OK! Exclusive: Josiah Hawley Reveals The Most Intimidating Voice Judge
Are you sad Sasha went home? Are you sadder that Team Shakira is all out? Tweet us @OKMagazine!