NEWS
OK! Exclusive: The Walking Dead's Josh McDermitt Is Bringing The Mullet Back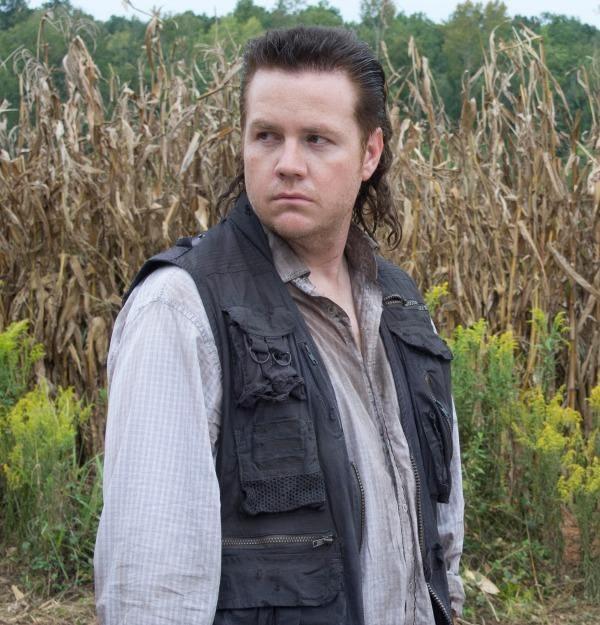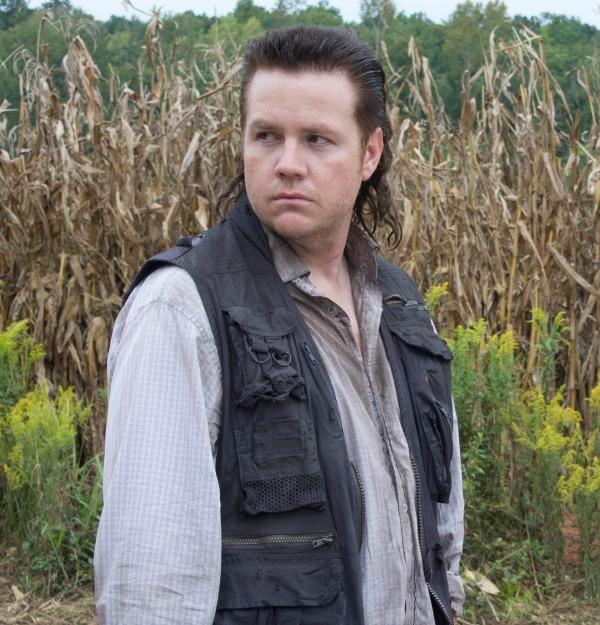 While we haven't gotten to know Dr. Eugene Porter too well just yet on The Walking Dead, we certainly learned a lot about the actor who plays him. Josh McDermitt tells us why the walkers have been giving him nightmares, that Norman Reedus is even sexier in person and why he's hoping Eugene's mullet starts a trend.
OK!: Let's start with the important stuff: the mullet. What was your first reaction when they told you "Oh by the way, your character has a mullet"?
Article continues below advertisement
Josh McDermitt: I was really excited when they first told me I was going to get a mullet because it's just so visually memorable. I'm a natural blonde and when they said they were going to dye it brown and turn it into a mullet I was like " Oh sweet, this is going to be so memorable." The last time I think we had a good mullet on TV was Uncle Jesse on Full House so I'm happy to bring that back.
OK!: Are you afraid you're going to be setting a trend for 2014?
JM: Afraid? No I'm welcoming it, I want to help usher it in! I think there's even a Twitter account for Eugene's mullet now. It's not affiliated with me but I sure hope it gets a lot of followers because it's a sex symbol, it really is.
Watch: The Walking Dead stars spill on what's ahead this season
OK!: What was your reaction when heard you would be auditioning for the show? You were already a big fan of The Walking Dead so were you freaking out?
Article continues below advertisement
JM: I audition so much that I wasn't necessarily freaking out. I audition for a lot of shows that I'm a fan of but never the biggest show that I love. So when it came down I was like, oh boy I better not screw this up or I won't be able to watch it or watch someone else in the role that I audition for. It would totally take me out. So just for the sake of me enjoying the show I'm glad I booked it so I can continue to enjoy it. The audition came down and it was about a month-long process. There were several times I thought I didn't get it and then I kept hearing from producers that they liked me and they wanted me to move on. And at that point I was trying to move on emotionally, thinking I'm not going to get it and then you don't hear from it and it's like let me pick up the pieces and they go, "No we love you!" And that was awesome. It's an incredible validation not only as an actor but just as fan of the show and I was really nervous to step into this because it is such a memorable comic book character. I was nervous what the reaction might be if the fans are like "We hate this guy" or whatever but everybody's been super awesome, so nice and supportive. This is a dream come true.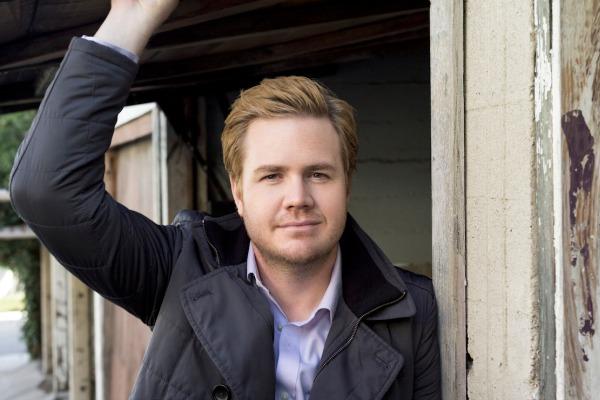 OK!: What did they tell you about this character? Did they tell you how to play him and if he should be good, bad or a little sketchy?
JM: I knew the back story of Eugene in the comics. They said because the comics and the TV show are different, they're going to do a version of that. They also told me specifically, he's not a bad guy, he's odd, he's weird. And there's not really anything I need to do as an actor to make him weird, they just write him that way and it's easy to play that. It's all the writers. I can't say how awesome the writing is and the direction they give me to go with this character because I'm really taking their lead on this. As big of a fan of the show and the comics as I am, they're even bigger. It's great to be able to rely on (creator) Robert Kirkman and Scott Gimple who's running our show and know they have the best intentions for the show and for me and to know that they aren't going to put me in a bad spot.
Article continues below advertisement
OK!: Is there anything Eugene does in the books that you would love to do on the show?
JM: (laughs) There's one thing and I haven't told Scott Gimple this yet, but there's one scene where Eugene bites a guy in his crotch and for some reason I want to do that so bad, I just think it would be awesome TV. Eugene is just sitting there and he's being held hostage and he just bites a guy right in his leg, right in his groin and I just go, oh my gosh that would be so memorable. People will finally stop talking about the mullet and start talking about that instead! (laughs) If I could do that, my career will be set forever. There will definitely be a Twitter account related to Eugene's crotch biting.
OK! News: That Mean Girls reunion is happening
OK!: As far as the show goes, what do you find most exciting to be able to do as an actor, is it killing walkers or shooting guns or having strong dialogue?
JM: Ultimately it's being able to shoot guns and be a guy and run around in the woods and get sweaty and fight the bugs and the elements and killing zombies. I mean that right there, you don't get to do that if you're on a show that takes place in an office. I'm a guy's guy and I love that kind of stuff. I love going camping and every day I go to work it feels like I'm camping and I'm in love with it. At the same time, it's great to hang out with such awesome people. Everyone on the cast is tremendously gifted and talented and super nice and it's just fun to sit around and share stories and instantly have friends. The moment you walk on the set they are so welcoming. I had cast members before I even got there emailing me saying "Here's my number if you need anything let me know" and they're just as excited to be on the show as I am and that's a fun environment to be in.
Article continues below advertisement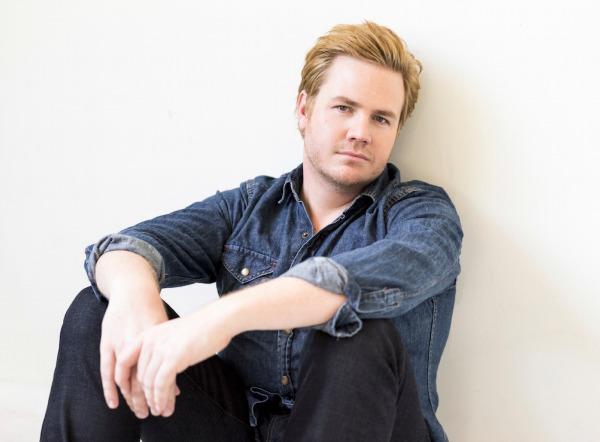 OK!: Were you geeking out about things happening behind the scenes, like seeing the makeup happen and things like that? Are you curious about what goes into making this show and do you get to explore it?
JM: Yeah there's a lot of things I love being a student about. A lot of times we do a take where you shoot a gun right at someone's face or something and there'd be nothing in it because we use blanks. And the director will say "bang" and the person will fall down, and to see that in post production where they do all the computer generation and they made the guys head explode you're just like whoa! Because that didn't happen when we shot it and it's amazing to watch all these special effects come together after the fact. It's so real when you're doing it in person but its even more amazing to see it once its all finished.
OK!: Even though it's make-believe, is any of it kind of scary to see in person still?
JM: I can do horror, I can do zombies, I can do vampires and all that nonsense, but I can't do like paranormal stuff that scares me. But once I started working on the show I actually started to have nightmares where I was fighting zombies and there was blood and guts everywhere just because I'm actually seeing that live in person. But the one thing that's been able to kind of help me come back down a little bit, once they call "cut" you see the walker just kind stand up and walk away or start reading a book or something and you're like, "Oh yeah, this is not real." But it just feels so real so it kind of creeps into your mind until they do something like ask you how your day's going and you're like "Oh yeah I forgot you're a person under all that makeup."
Article continues below advertisement
OK! News: Do you know what movies got an MTV Movie Awards nomination?
OK!: It's always so crazy to hear Andrew Lincoln speak in his real British accent, did you have to work on your accent and were there other things that you were surprised to find out about the cast?
JM: Yeah I definitely had to work on my accent, I went to a dialect coach and luckily the guy was from Houston so I learned a lot from him. What's really interesting, because I'm working with actors who have been around a long time, you look at Michael Cudlitz who plays Abraham Ford, it seems like every role this guy's in he plays a military guy or a cop. So the knowledge he has about weapons and guns, and it's all based on these roles that he's booked. I've learned so much about guns just from being around Michael and I think that's pretty cool.
Andrew Lincoln, I knew he was from the UK but he never really speaks with his British accent around the set and every once in a while it slips out and you're like "What's going on with you?" and you forget he's not actually Rick. And then of course there's Norman Reedus who plays Daryl. That guy is even sexier in person than he is on TV, I'll just say that.
The Walking Dead airs Sunday nights on AMC at 9 p.m. ET.
What do you think about Josh's character Eugene? Do you think he's a good guy? What do you want to see him do in the show? Tell us in the comments below or on Twitter @OKMagazine.