NEWS
OK! Loves: Healthy Grab-and-Go Grocery Finds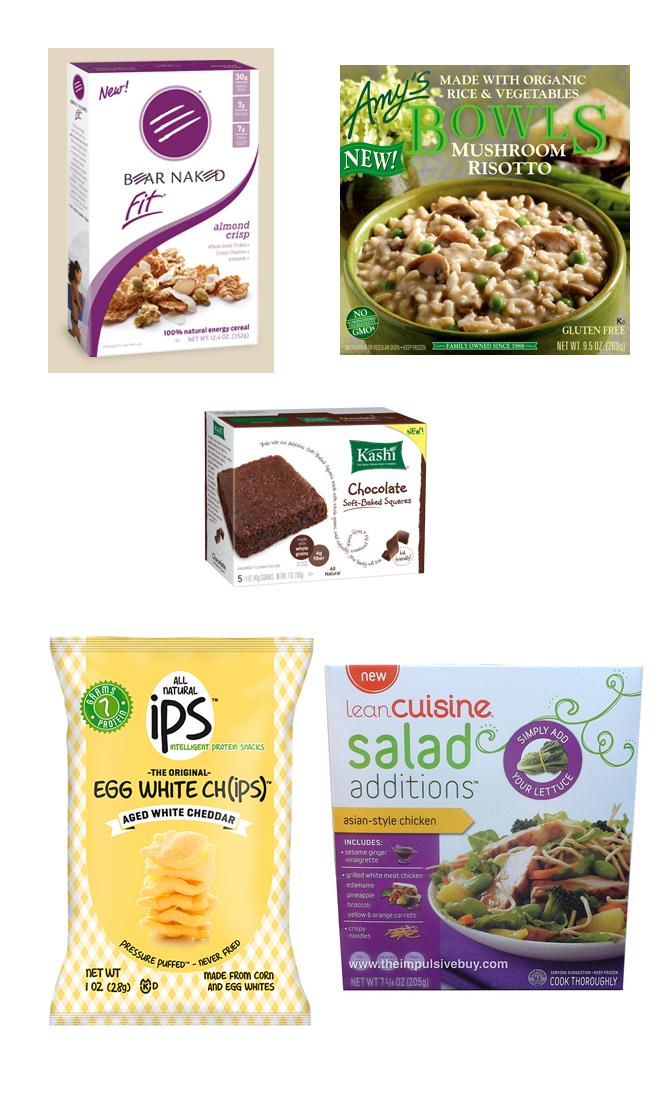 The last time I was on time for something…well, let's just say I can't remember when that happened. Try as I might to stay on schedule and be punctual, and I really do try, something always slows me down. Whether it's my two small kids, losing my car keys or getting caught up in a Real Housewives marathon, I'm easily distracted. Getting out the door and on my way feels like an Olympic sport. So much so that while I do love to cook, consuming quality meals in a hurry has become problematic. Fortunately I've discovered some grocery grabs that are quick, delicious and, wait for it, nutritious! When cooking isn't an option, I reach for one od these easy items.
Article continues below advertisement
OK! News: Kristen Bell Gives Her Newborn a Presidential Name
Breakfast: Bear Naked Fit 100% natural energy cereal
Already a fan of Bear Naked Granola, I was thrilled to learn about the brand's Fit cereal, available in Almond Crisp and Autumn Blend. Not only is a single serving size really filling, I love the ratio of ingredients and different textures. The Almond Crisp, for example, is a mix of whole-grain flakes and crispy clusters, but Bear Naked kicks it up notch with almonds and large coconut flakes.
OK! News: The Spring Beauty Report Calls For Pastels
Mid-Morning Snack: ips Egg White Chips
These are truly genius. Ips are made with corn, egg white and other all natural ingredients so I don't have to feel so guilty when I'm craving a crunchy snack. I'm partial to the Aged White Cheddar variety, but there are three other yummy flavors to try.
Article continues below advertisement
Lunch: Amy's Kitchen Mushroom Risotto Bowl
I confess, lunch is my favorite meal of the day, so when I don't get a good midday refresher I'm pretty much a crank for the rest of the day. Amy's Kitchen Mushroom Risotto Bowl (which doesn't contain gluten for all of my G-Free friends out there) is ideal for busy afternoons because it's warm, comforting and a nice portion size for a frozen entrée. The risotto has a bite to it and the sauce is creamy without being overpowering.
Article continues below advertisement
OK! News: 'Jerseylicious' Stars Launch Stylish New Book
Dinner: Lean Cuisine Salad Additions
In my home dinner typically happens super late, after the kids have been fed, bathed, read to and put to bed. At that point my husband and I are exhausted, not prepa to coredok and a heavy meal feels like a poor choice. Enter Lean Cuisine Salad Additions, available in four varieties. They provide the good stuff like chicken, specialty toppings and dressing—we just have to wash and tear the lettuce and throw it all in a bowl. Easy peasy!
What is your go-to for a quick and healthy meal? Let me know in the comments below or tweet @OKMagazine.